A word from React Native Architect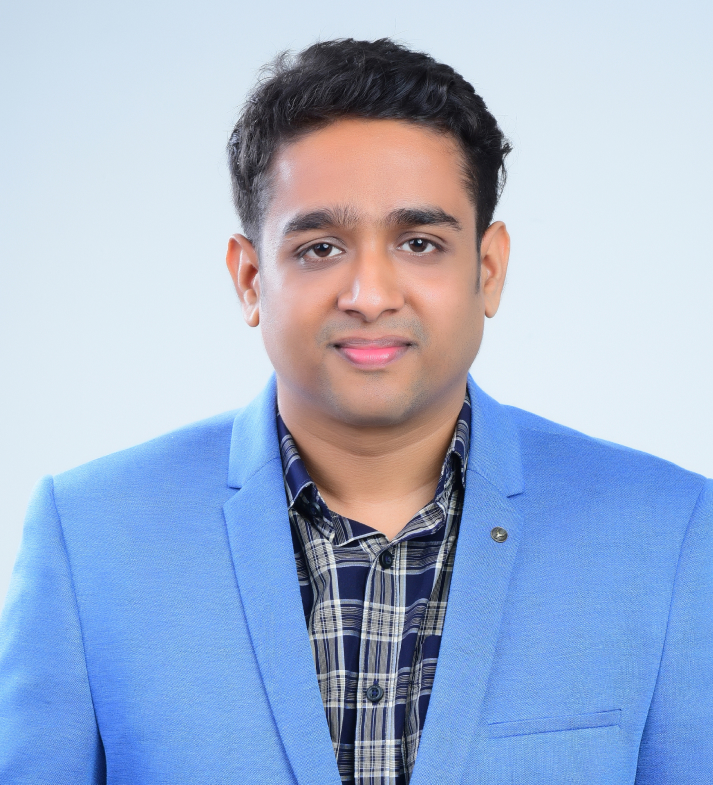 React Native is an ideal pick for businesses if they want to create a consistent brand experience across different platforms and boost ROI. This is why biggies like Facebook, Walmart, and Uber Eats leverage the capabilities of React Native to develop their apps. React Native also facilitates cost-effective development while delighting users with top-notch app performance,"
Your Favourite Apps Use React Native
Tesla
Instagram
Skype
Uber eats
Walmart
Faster performance
Native-like app experience
Cross-platform compatibility
Shorter time-to market period
Trusted by 42% of developers worldwide
Cost-effective
Faster development
Reusable code
Agile structure & enhanced UI/UX
Prolific developer community
Open-source API for hassle-free development
Compatible with third-party plugins
Modular architecture
Our React Native Development Services
React Native Development for iOS & Android
We build high-performing apps for both Android and iOS platforms to help you get more users & increase conversions.
React Native App Customization
Full-fledged customized React Native app development services that provide a bespoke app experience for your users.
Cross-platform Migration
We seamlessly migrate your existing apps to other platforms for better performance.
React Native Support
Our ninja developers can help you with everything React Native – from fixing bugs to maintaining your app for delivering top-notch performance consistently.
Why Choose NeoITO for Your React Native Development Project?
Top-ranked React Native Development Company
Seasoned developers
Best-in-class technology
100+ projects
Affordable & transparent pricing
Diverse portfolio
On-time delivery
100% customer fulfillment
Round-the-clock support
Long-term client relationships
Hire us for your React Native project in 8 hassle-free steps
Share your project
requirements
Project analysis
Design phase
Contract sign-off
Development Phase
QA testing
Support & Maintenance
Deployment
We work with a range of industries for React Native Development
You can count on us!
Take a look at what our expert web app development team offers you.
| | | | |
| --- | --- | --- | --- |
| Engagement models | Dedicated team | time & material | fixed-price |
| Size of project | Large | Medium to large | Small |
| Duration | Long | Average to long | Short and average |
| Client's control | High | Medium | Low |
| Budget | Highly flexible | Moderately flexible | Fixed |
| Change Requests | Possible during project implementation | Possible during project implementation | Possible after project completion |
| Time-frames | Estimated | Incremental | Predefined |
| Team scalability | Moderate | High | Low |
| Dedicated Resources | Retained month on month | Released after scope of work | Assigned |
| Requirements | Evolving | Evolving | Defined |
Need React experts?
Hire ours in just 4 steps
Send us your project requirements
Select candidates with relevant domain expertise
Interview candidates to ensure best fit
Get them on & speed up development
Frequently Asked Questions
What is React Native?
React Native is an open-source framework created by Meta Platforms (formerly Facebook) to create applications for Android and iOS.
What are the advantages of React Native App Development?
React Native App Development helps you create high-performing apps for Android and iOS with stunning features simultaneously instead of developing separate native apps for each operating system, saving you tons of development costs and resources.
Why choose React Native for your next project?
React Native apps are faster, easy to develop and ensure consistent user experience across all platforms, giving you a wider exposure,
Can you use React Native if you already have a native app?
Yes, you can migrate an existing native app into React Native. Need help doing it? Just contact us now.
What are the resources you employ to build a mobile application with React Native?
React Native is based on JavaScript, and we have a seasoned team of developers to work on your React Native application in line with your requirements.
How long does it take to develop a mobile application using React Native?
It depends on your requirements, and if we get the right support in the initial stage itself, we can deliver a fully-functional application in just three weeks.
Can I have a look at my mobile application while the project is in progress?
Of course, you can! We ensure transparency in every stage of your project and will hit you up for reviews at each milestone of the product development cycle.
Looking for
other Services?
Explore our other related services to enhance the performance of your digital products.
Explore all services
Explore our other related services to enhance the performance of your digital products.