Helping Founders Go
from Idea to IPO
First-time founders/ Early-stage startups
We accelerate your idea-to-product journey with a test-ready MVP that helps you gain early traction.
Scaleups/ Serial entrepreneurs
We will take the weight off your product revamp, helping you accommodate new users and scale 2x faster.
Businesses/ Enterprises
Feeling short of the right expertise to build your product? Hire our top-tier developers to either augment your in-house talent or as a dedicated team for your project.
How Mobile Apps unlock your business potential
Higher engagement with customers
Accessibility from different platforms
Increase revenue and income
Worldwide customer acquisition
How we can help you?
Build
Build customized and end-to-end solutions that are market-ready faster.
Accelerate
Set the dynamics of your product, whether you are looking to expand or lean we help you scale flexibly with expert insights that produce results.
Launch
Launch your app and stay relevant with our post-launch support services that will help you boost your growth.
What we do?
iOS Mobile App Development
Build iOS mobile apps that drive business growth with top-notch digital experiences and launch them on app stores with ease.
Android Mobile App Development
Increase your customer base faster with tailor-made, intuitive & user-friendly Android apps under a budget well within your grasp.
Cross-platform app development
Utilize the power of a single source code to run on multiple platforms with a faster time-to-market and drive ROI.
Native app development
Enhance UI/UX experience with the power of both Android and iOS apps to foster engagement with native apps that function offline.
Hybrid app development
Build feature-rich, 'light weight' & top-notch applications by leveraging the power of both native and web apps and reach more target users.
Tech consultation
Get advice from industry experts on efficient approaches to develop your app with battle-tested methodologies that deliver top results.
App Revamp
Turn concepts and prototypes into scalable apps that are user-centric and high-performing.
Why NeoITO?
Entrepreneur-friendly
Helping entrepreneurs build their ideas into high-end robust solutions without setting them back financially. From ideation to launch, we got you.
Complete transparency
Whatever we do, you will be a part of it. That's one less thing for you to worry about.
High-end technology adaption
We are not afraid to pursue new technologies to create better app experiences that thrive in the market.
Open interactions
Address your ideas and concerns freely with the team to ensure the best possible result.
High coding standards
You won't find a single sub-par line of code in our product even with an eagle's eye, and that's the word from our QA team.
Client-centric
Our team works hand-in-hand to provide the clients with a skate-through experience from conceptualization to launch
Agile approach
Tackle business challenges quickly with our agile approach to development, which flexibly adapts to your changing needs.
Lightning-fast product delivery
Leverage the power of timely product release and get early adopters for your app with our on-time & fast product delivery.
Security compliance
We lock your data with solid security features so that no third party can peep into you or your client's info without authorization.
Hire our mobile app development team with great flexibility
Dedicated team model
Easily augment your in-house talent or build a new team of top-tier developers to work on your project.
Fixed price model
Agree upon a price upfront and focus on building your app without distractions.
Part-time hiring
Save time & cost by hiring our top-tier developers part-time and accelerate your product development.
Hourly hiring
Employ a hourly workforce to help you through hurdles while building your app.

8+
Years of app development experience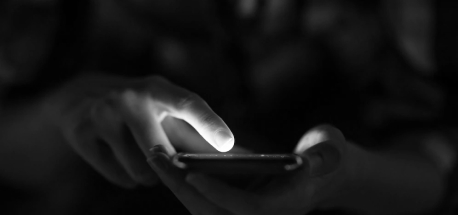 100+
Successful App stories


97%
Companies Happy faces
You can count on us!
Take a look at what our expert web app development team offers you.
| | | | |
| --- | --- | --- | --- |
| Engagement models | Dedicated team | time & material | fixed-price |
| Size of project | Large | Medium to large | Small |
| Duration | Long | Average to long | Short and average |
| Client's control | High | Medium | Low |
| Budget | Highly flexible | Moderately flexible | Fixed |
| Change Requests | Possible during project implementation | Possible during project implementation | Possible after project completion |
| Time-frames | Estimated | Incremental | Predefined |
| Team scalability | Moderate | High | Low |
| Dedicated Resources | Retained month on month | Released after scope of work | Assigned |
| Requirements | Evolving | Evolving | Defined |
Need Mobile App experts?
Hire ours in just 4 steps
Send us your project requirements
Select candidates with relevant domain expertise
Interview candidates to ensure best fit
Get them on & speed up development
Frequently asked questions
How much does it cost to build an app?
This is based on the complexity of your app and the company you choose to build it with. Our array of experts will give you the price and deadline before we start with the project, and you can take that to the bank.
How long does it take to build an app?
That depends on the features, structure and stage of your project. The time taken can range from 1 to 6 months to launch the app. The team you choose to build the app can be a catalyst. We have 97% happy clients who experienced our lightning-fast service.
Which software is best for mobile app development?
Choosing the right technology is based on the project you are working on. For example, swift and objective-C is a good option for IOS app development, but not for all IOS app projects. The solution is to talk to experts and choose the right tech for your project. We have helped over 100 products, and our experts await your call.
How do I know my information is safe with NeoITO?
Creating a safe environment for clients to express their ideas is our top priority during meetings. Our non-disclosure agreement clearly safeguards the intellectual property of our clients.
Can I create an app on my own?
Anybody with an app idea can build an app independently with the help of no-code apps. But in order to include advanced and superior performance features, it is recommended to hire experts. That's what NeoITO brings to the table. Our experts, who have over 100+ successful projects in their pockets, are here to help you.
Looking for
other Services?
Explore our other related services to enhance the performance of your digital products.
Explore all services
Explore our other related services to enhance the performance of your digital products.