Why MVP?
Get a headstart in the market with a scalable MVP
Building an MVP will help you understand if your idea is really worthwhile to the market. With an MVP ready, you can easily gather valuable customer feedback and make improvements to the product before spending a larger budget on your product development. As your complete MVP solutions partner, NeoITO can transform your idea into a scalable product faster.
Turn your idea into an MVP with key features
Test your product with early adopters
Receive customer feedback as fast as possible
Validate your product in the market
Launch your product faster at an affordable cost
Review market response & tackle the tech obstacles
Revamp the product with data-driven insights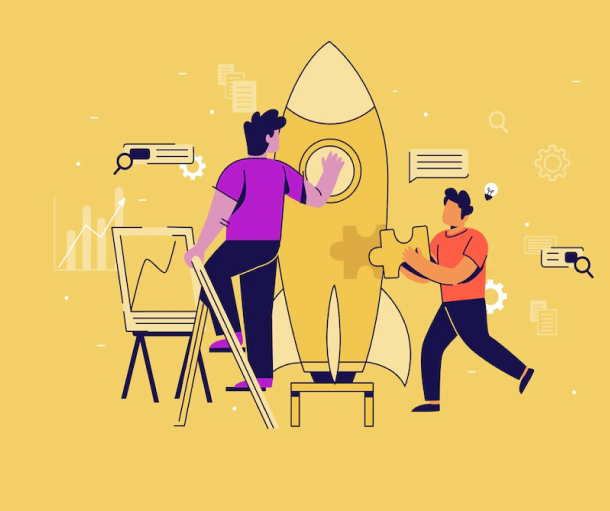 Why Choose NeoITO as Your MVP Development Partner?
Seasoned developers
Build scalable and market-ready MVPs faster with our top-tier development team that has expertise in different tech stacks.
Agile approach
Proven agile strategies that help you reduce your time-to-market.
User-centric design
We design your MVP based on your user preferences and business needs to ensure you get a headstart in the market.
Wider industry expertise
Impeccable MVP development expertise across different industries.
On-time delivery
We deliver your project on time, helping you win early adopters and gain traction faster.
100% customer satisfaction
We always go the extra mile to meet your expectations and deliver your MVP the way you want it.
These Top Brands Started With an MVP!
Facebook
You know Facebook's journey from the dorm room of Mark Zuckerberg to one of the most profitable companies in the world with over a billion users. And Yes, it all started with an MVP for creating online profiles and messaging.
Uber
Before expanding globally and helping millions of people commute, Uber was first launched in San Francisco exclusively to iPhone users. The MVP worked like a charm.
Airbnb
The founders of Airbnb validated the business model by renting out their own house. The result was fascinating and now you know where the brand is!
Spotify
The first version of Spotify offered only one thing – seamless music streaming on the go. The product quickly became a hit among users and Spotify expanded rapidly with additional features.
Twitter
When tweets were not the talk of the town, the team at Odeo (Twitter's parent company) launched an internal text message service to share updates, which later became Twitter!
Dropbox
The Dropbox team's MVP was a video that explained their services and how they brought value to customers. The results were amazing as their signups increased from 5000 to a whopping 75000!
We Developed MVPs for These Successful Businesses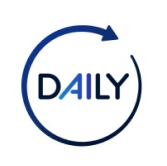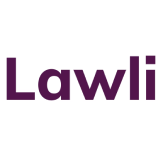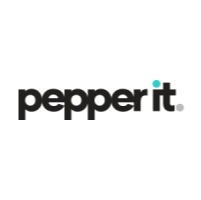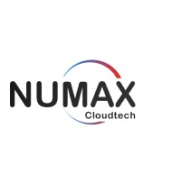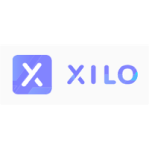 We build your MVP on a rock-solid foundation
MINIMIZE YOUR MVP
At the start of our virtual or onsite Design Sprint, we will get a full picture of the problem that you are setting out to solve and determine whether any proposed functionality can go.
CREATE A REALISTIC PROTOTYPE
We never start with coding. Instead, we build a semi-functional prototype that you can click and play around with. This lets you get feedback on your product and make changes before we build.
BUILD YOUR MVP
We build your product with the best-fit technologies and frameworks, working on top of out-of-the box functionality where applicable and ensuring that the code is easy to test and maintain.
MAINTAIN QUALITY
After the first iteration launch of your MVP, we run DevOps for continuous deployment, maintain quality of existing functionality, and build out any additional features, all with a product manager at your fingertips.
How we develop your
MVP – The Process
We deploy a standard & proven step-by-step MVP development process to deliver it on time.
Contact
As a technology partner, we take time to get to know your business before launching into the project. You also get to sign an NDA to make sure your idea remains confidential.
Discovery Phase
You get a thorough research of the competitors to set the winning strategy and have a cutting edge. That allows providing time & cost estimation for the MVP app along with roadmap planning. Our Analysts will help you understand your objectives and turn them into business opportunities.
Implementing
The agile method facilitates the process of creating a great product. Mockupping and design come first. The development process is based on the Scrum methodology. It is divided into sprints, which ensures the efficient outcome. You are constantly aware of the development stages of your minimum viable product through regular spring reports.
MVP Launching and Getting Feedback
We help you set up the analytics to help you measure your success. We work based on the data-driven approach, so the received data helps us set further objectives that will work for your business.
Evolving
Your projects should constantly evolve. Times and trends change – we help you change with them. We are not an agency that just signs off projects. Constant support and ongoing evolution are an integral part of our process.
MVP development is a cost-efficient and most risk-free way to test the core of your business model.
There are four reasons why this is the case.
Idea validation sprints
An MVP helps to find out how effectively your core features solve customer's pains. And it allows you to change a strategy earlier if hypotheses fail.
Faster time to market
An MVP development goes rapidly and iteratively. It gives you the possibility to promote a product and look for customers early on.
Budget-friendly investments
An MVP saves you money at the start point. Hence, you can focus on customer development rather than spending money on coding.
Mitigated risks
Software development is a complex process that is full of risks in each step. The development of an MVP is a proven way to mitigate most of the common risks.
Journey to launch a
startup!
Turn your idea into an MVP with key features
Identification of problem statements
(gaps or improvements to bring about)
Solutions
Market research (studying current processes,
competitors,market scope)
Assessing business opportunity
Prototyping and MVP development
Feedback, results and iterations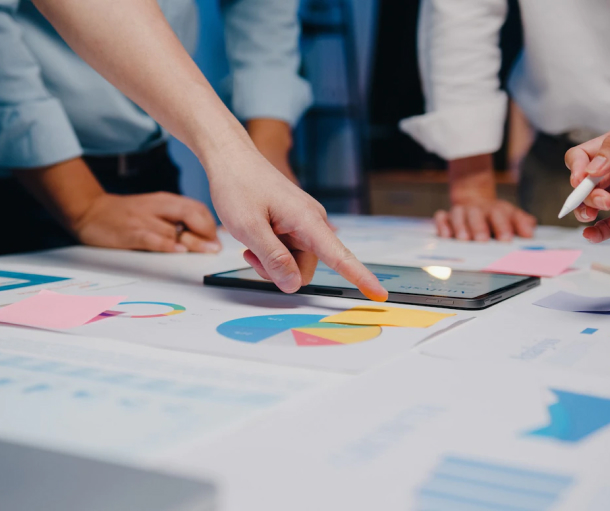 You can count on us!
Take a look at what our expert web app development team offers you.
| | | | |
| --- | --- | --- | --- |
| Engagement models | Dedicated team | time & material | fixed-price |
| Size of project | Large | Medium to large | Small |
| Duration | Long | Average to long | Short and average |
| Client's control | High | Medium | Low |
| Budget | Highly flexible | Moderately flexible | Fixed |
| Change Requests | Possible during project implementation | Possible during project implementation | Possible after project completion |
| Time-frames | Estimated | Incremental | Predefined |
| Team scalability | Moderate | High | Low |
| Dedicated Resources | Retained month on month | Released after scope of work | Assigned |
| Requirements | Evolving | Evolving | Defined |
We work with a range of industries for MVP Development
Need MVP experts?
Hire ours in just 4 steps
Send us your project requirements
Select candidates with relevant domain expertise
Interview candidates to ensure best fit
Get them on & speed up development
Everything You Need Know About MVP – Frequently Asked Questions
What is an MVP (Minimum Viable Product)?
An MVP is a product used to help startups and entrepreneurs gauge product-market fit. In an MVP, the product only has the core features and functionalities required for customers to provide sufficient feedback. This is a highly recommended process since it helps us understand the viability of an idea without taking huge risks and incurring the high costs of developing a fully functional product.
Should you outsource your MVP development?
For startups trying to establish themselves, it's always best to keep costs to a minimum. Hiring developers during the initial stages without much funding can be really expensive and also time-consuming. Also, experience plays a huge factor. MVP development specialists have tons of experience which can help you build an amazing MVP that customers will love. They can help you choose the best technologies and strategies to move forward with your MVP development.
How long will it take to build an MVP?
Depending on the type of product and the market you will be entering, an MVP can take anywhere between 2-3 months to develop.
How Much Does It Cost To Build An MVP?
MVPs vary from product to product. If you are planning on working with an experienced team of developers they can provide useful input regarding the best approach for your MVP. This can help narrow down your focus and save money. As far as the cost, it can range from $5000-$50000 based on the complexity and number of features required to be implemented.
Looking for
other Services?
Explore our other related services to enhance the performance of your digital products.
Explore all services
Explore our other related services to enhance the performance of your digital products.