Over the past few years, instant messaging, audio and video calls have become popular, not only between friends and family but also within the workplace and educational systems. Amidst the COVID-19 outbreak, the demand for video conferencing apps has drastically risen. Technology has forced us to change the way we conduct business.
Video Conferencing Software Statistics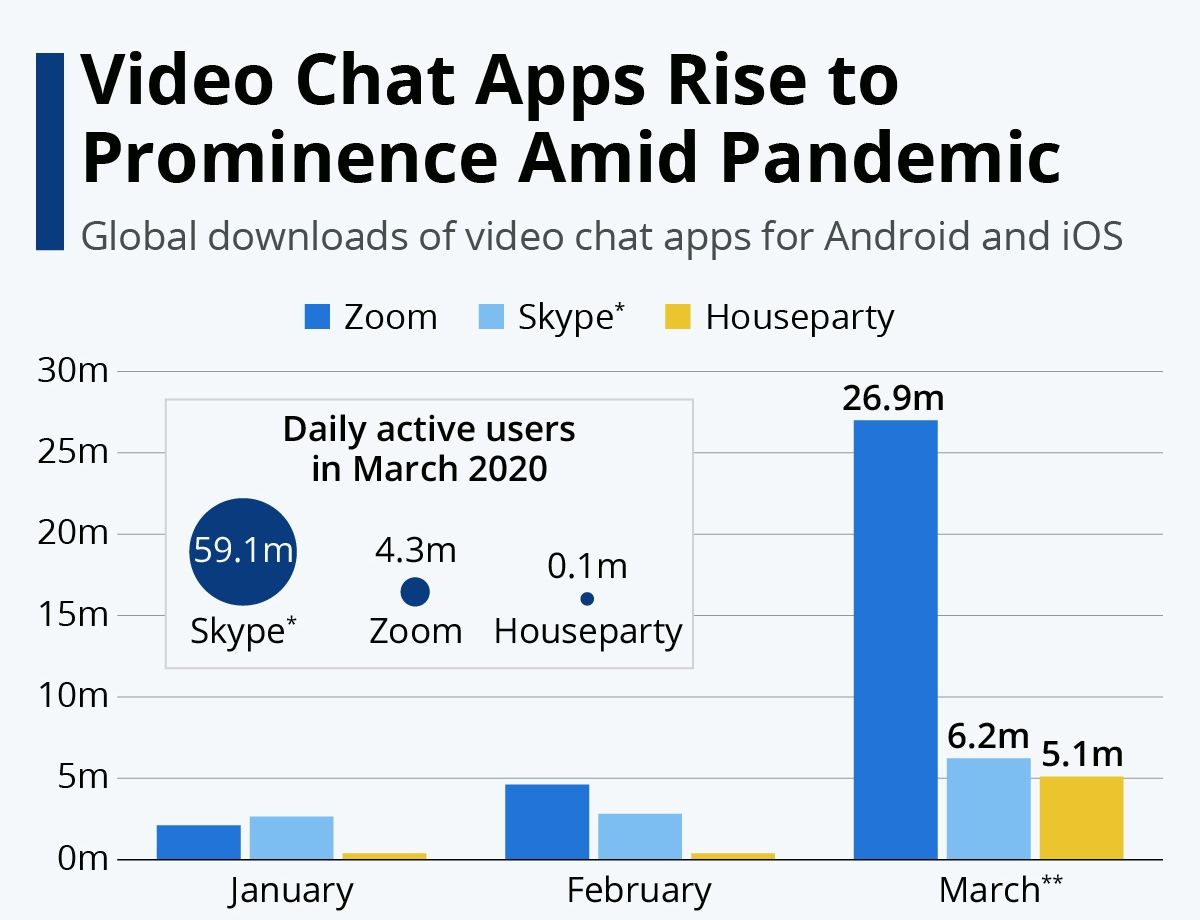 Global video conferencing market size is predicted to reach $6.4 billion by 2020.
By 2023, the video conferencing market share is expected to reach $13.82 billion.
The average video conferencing meeting length is 31 to 60 minutes.
94% of businesses who use video conferencing benefits from greater productivity.
By 2021, over 80% of global internet traffic will be video.
Video conferencing software lets you conduct live conferences with anyone, anywhere by transmitting your voice and video via the internet. Most software that you see today has gone far beyond the simple conference concept to other features such as screen sharing, playback, and mobile access.
10 Video Conferencing Software Features You'll Want
Video, voice, and text chat
Screen sharing
Conference Recording
Reduced Travel Time and Costs
Improved Communication
Structured Meetings
Optimised Attendance
Sustained competitive advantage
Increased productivity
Employee Retention
Here's a list of 15 best Video Conferencing Apps for both Productive & Personal Online Meetings
Zoom is a free video-conferencing tool that allows users to host and record virtual meetings, conferences, office hours, family & friends chat, etc.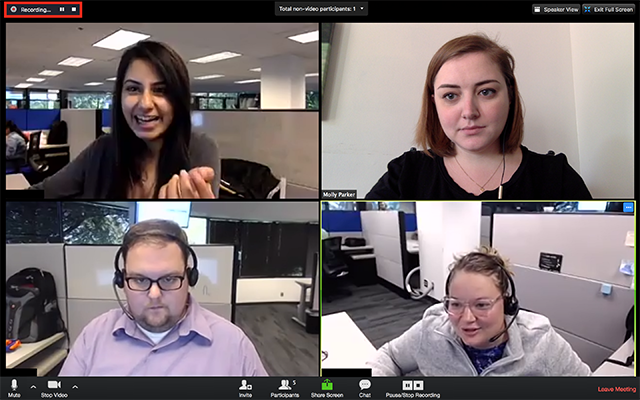 Key Features:
Aimed at Enterprise-level users
No time limit and group calls with up to 100 people for the first 40 minutes
Join anywhere, on any device (web, mobile devices, browser extensions)
HD video & audio
Screen-sharing
Built-in collaboration tools
Enable polling and Q&A
Allow virtual hand-raising
Share content, videos or music
Disadvantages:
Fast internet connection is required.
Mobile app for iOS has poor audio quality.
Security issues.
2. Workplace
Workplace chat from Facebook is a communication portal that lets users have better team conversations with HD video calling directly via mobile or desktop.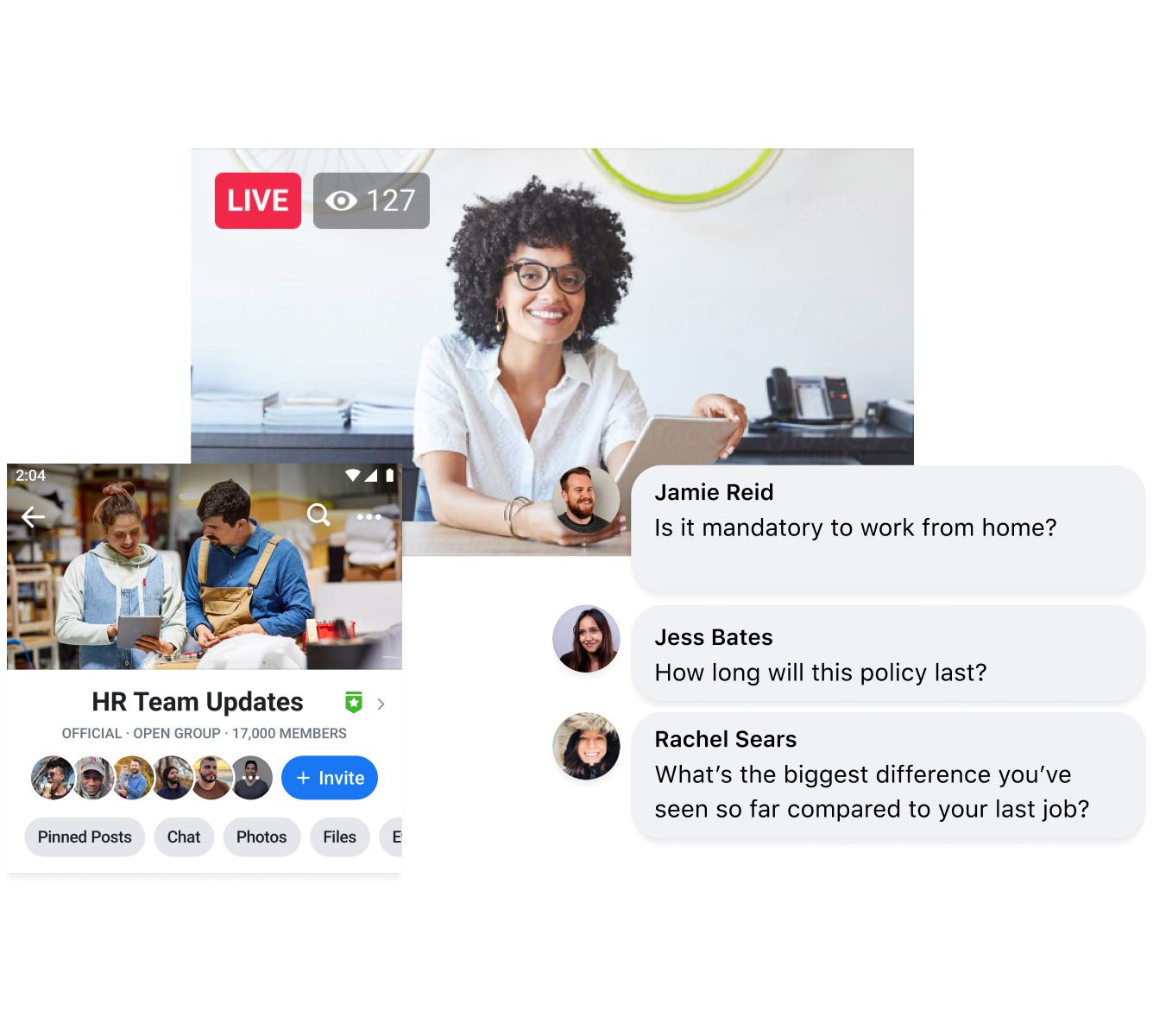 Key Features:
Live video broadcasting
Knowledge library
News Feed
Quick chat conversations
Multi-company groups
Disadvantages:
Even if the paid version offers wide range of features, the price is bit on the high side.
Lack of integrations.
Not a simple set-up.
Google Meet which was previously named as Google Hangouts Meet is free to use video conferencing software, provided as part of G Suite.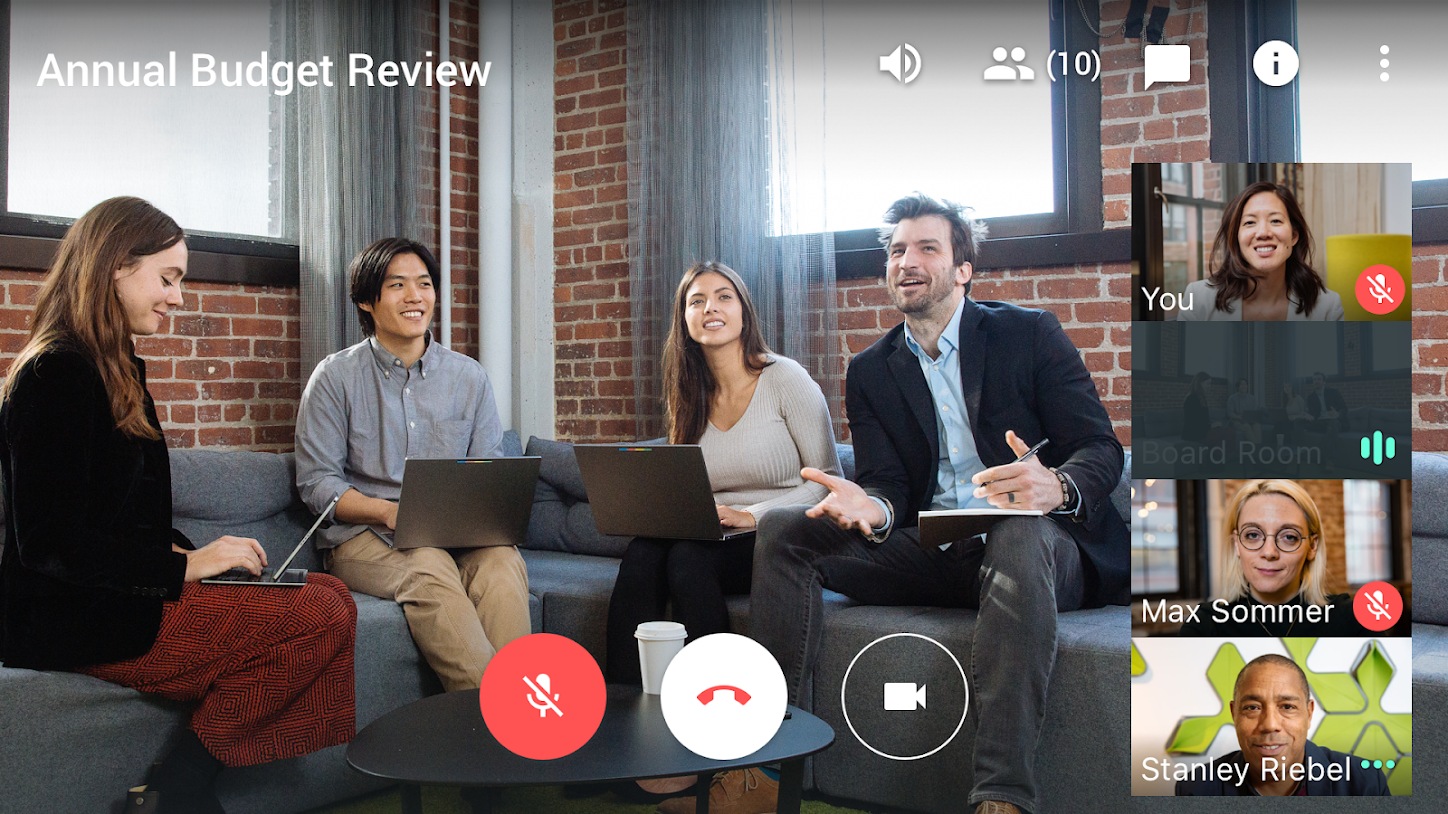 Key Features:
Unlimited free video conferencing up to first 60 minutes.
Designed for every sort of business.
Join meetings on the go.
Collaborate in real-time.
Easily work on documents, spreadsheets, and slides.
Store and share files in the cloud.
'Endpoint management' feature to keep data safe.
Disadvantages:
Call drop-offs during larger group chats.
You can only access via the Google Chrome web browser.
No option for services like whiteboard tools and poll-and-survey options.
UberConference is a web-based application that allows anyone with an internet connection to participate in free conference calls.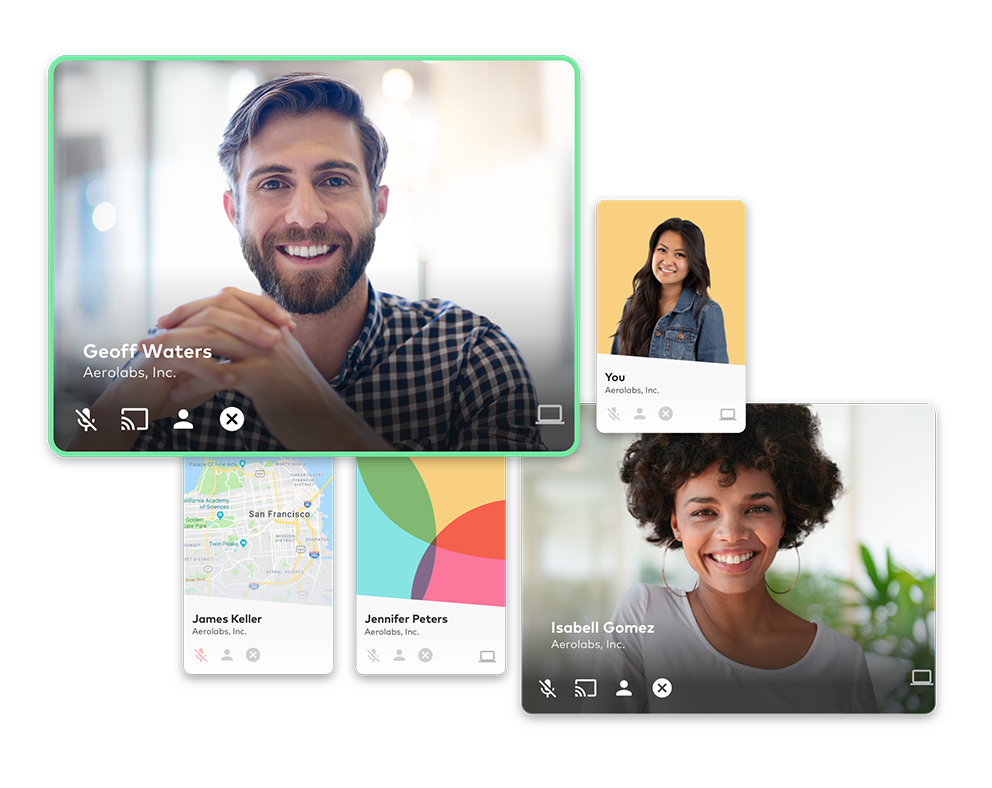 Key features:
Unlimited conference calls-free of charge
Screen sharing
Call recording
International access
Document sharing
Integrated social media
Group chats
Disadvantages:
Lack of features and functionality
Calls and has technical challenges
WebEx is a multi-functional desktop-based video conference call application that allows users to host or participate in video conferencing, online meetings, and screen sharing, etc.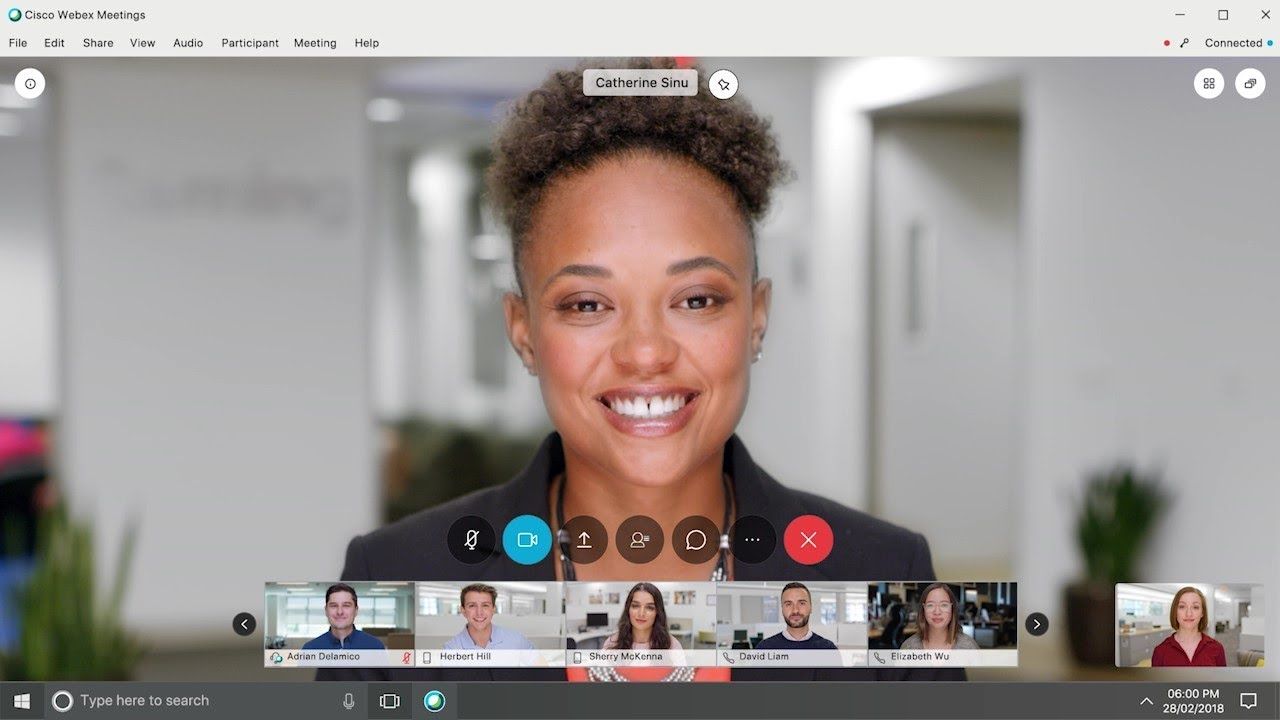 Key Features:
Join from anywhere, any time
Flexible conferencing solution for businesses of any sizes
Multimedia Content Sharing
Chat and Brainstorming Tools
Customisable video address
Secure call control and connectivity
Disadvantages:
Premium is bit on the expensive side
Backend management is difficult
Does not offer phone conferencing
Using the Lifesize app, you can quickly start a free video call with up to 25 participants requiring no downloads or installs.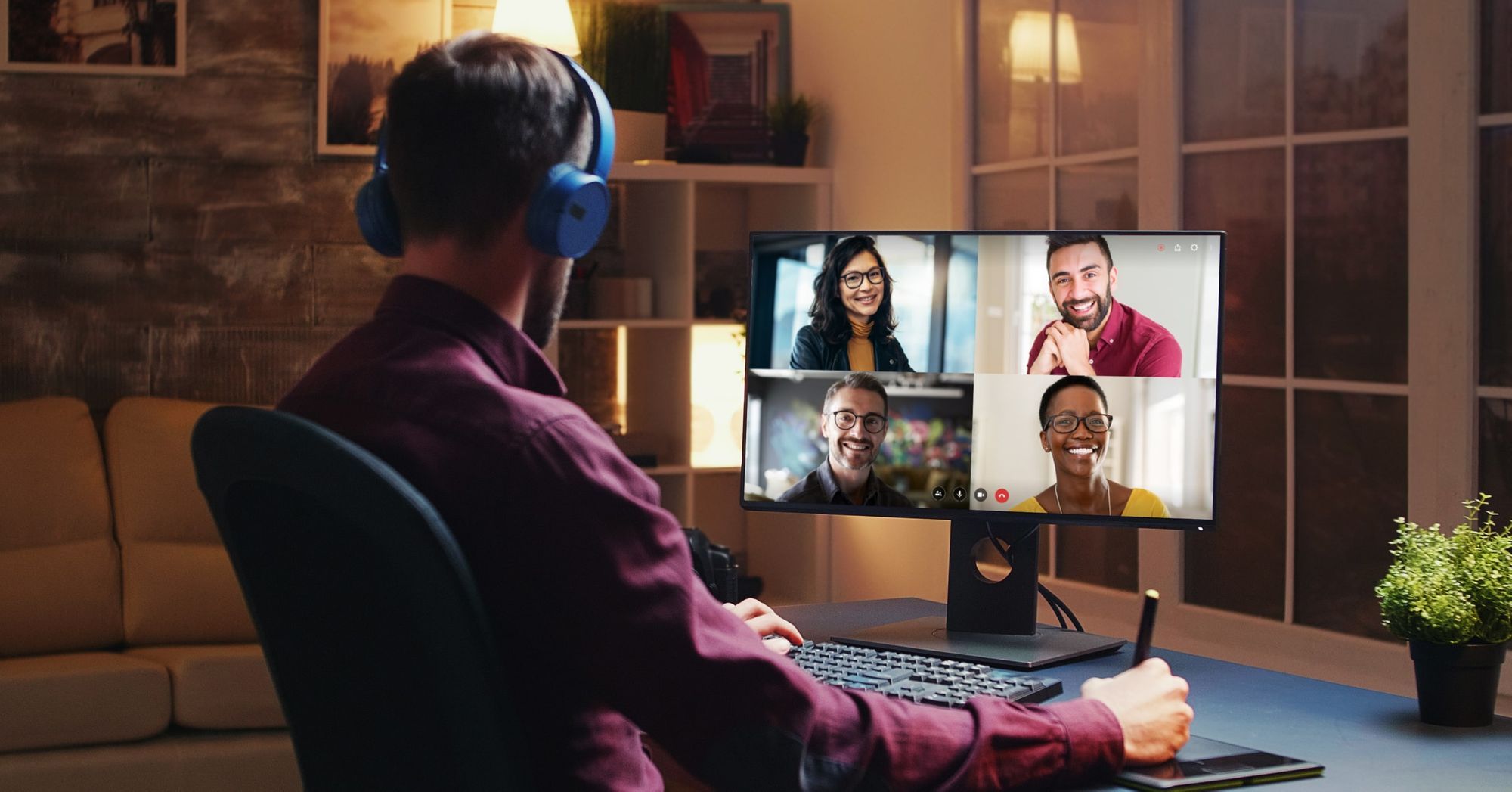 Key Features:
Unlimited meeting duration
Built-in screen sharing
HD-quality video
Enterprise-grade reliability and security
Works on any operating system (Mac, Windows, iOS, Android)
Disadvantages:
Difficulty in subscription cancellation
Admin portal is not easy
Equipments are very costly compared to other brands
An app that is massively used by Apple users to stay connected with family, friends, and colleagues. Of course, being Apple-only is a disadvantage not shared by any of the other apps here but it is available across both iOS and macOS.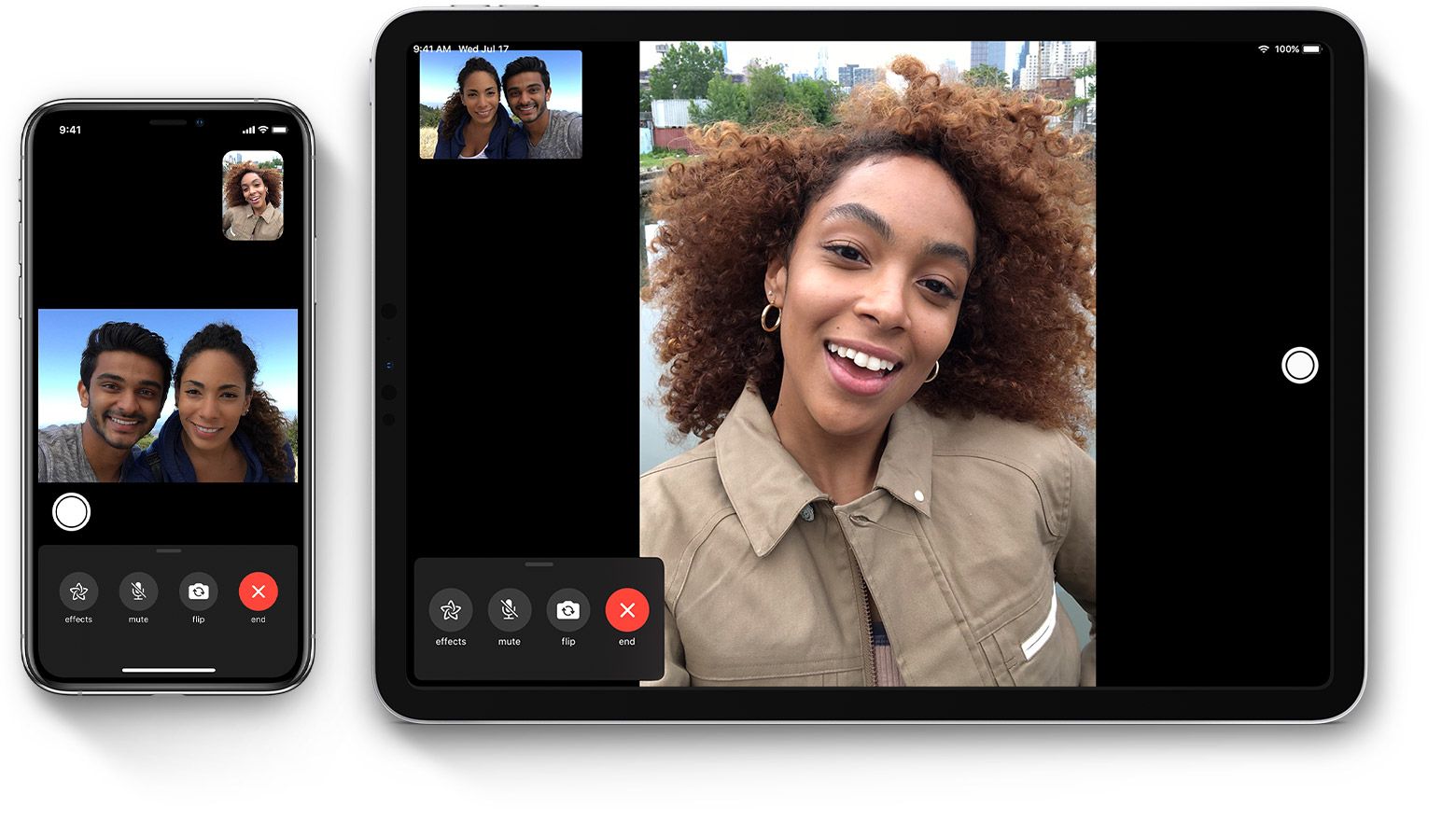 Key Features:
Audio and video calls
Effects to Liven Up a Conversation
Users can create emoji to match their mood or personality
Capture moments using 'Live Photos' feature
Disadvantages:
Chat rooms create risky behaviour
Uses a large amount of data
Only available on Apple devices
It can't be used to call landline phones
It does not offer group calling features
GoToMeeting is a video conferencing app built for collaboration and lets you meet your team and even broadcast a webinar to thousands of users.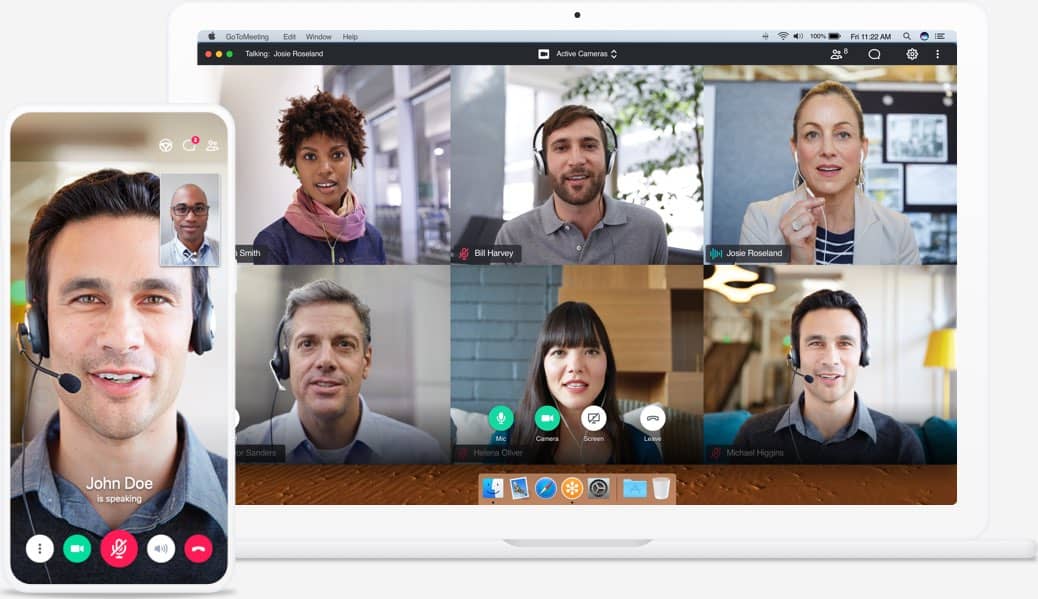 Key Features:
Quick One-Click Meetings
Convert conference rooms into collaboration centres with 'GoToRoom' option
Create webinars for business
Secure web conferencing
Automated provisioning
Quality-base performance metrics for every user
Seamless admin manage centres
Host or attend meetings on the go
Options for voice commands and cloud recording
Disadvantages:
Works only with a stable internet connection
Quality of the device matters
Takes up a lot of bandwidth
Chat option is somewhat limited
With the Skype video chat app, users can meet and collaborate with up to 50 people on the go for free on a mobile, tablet, or computer.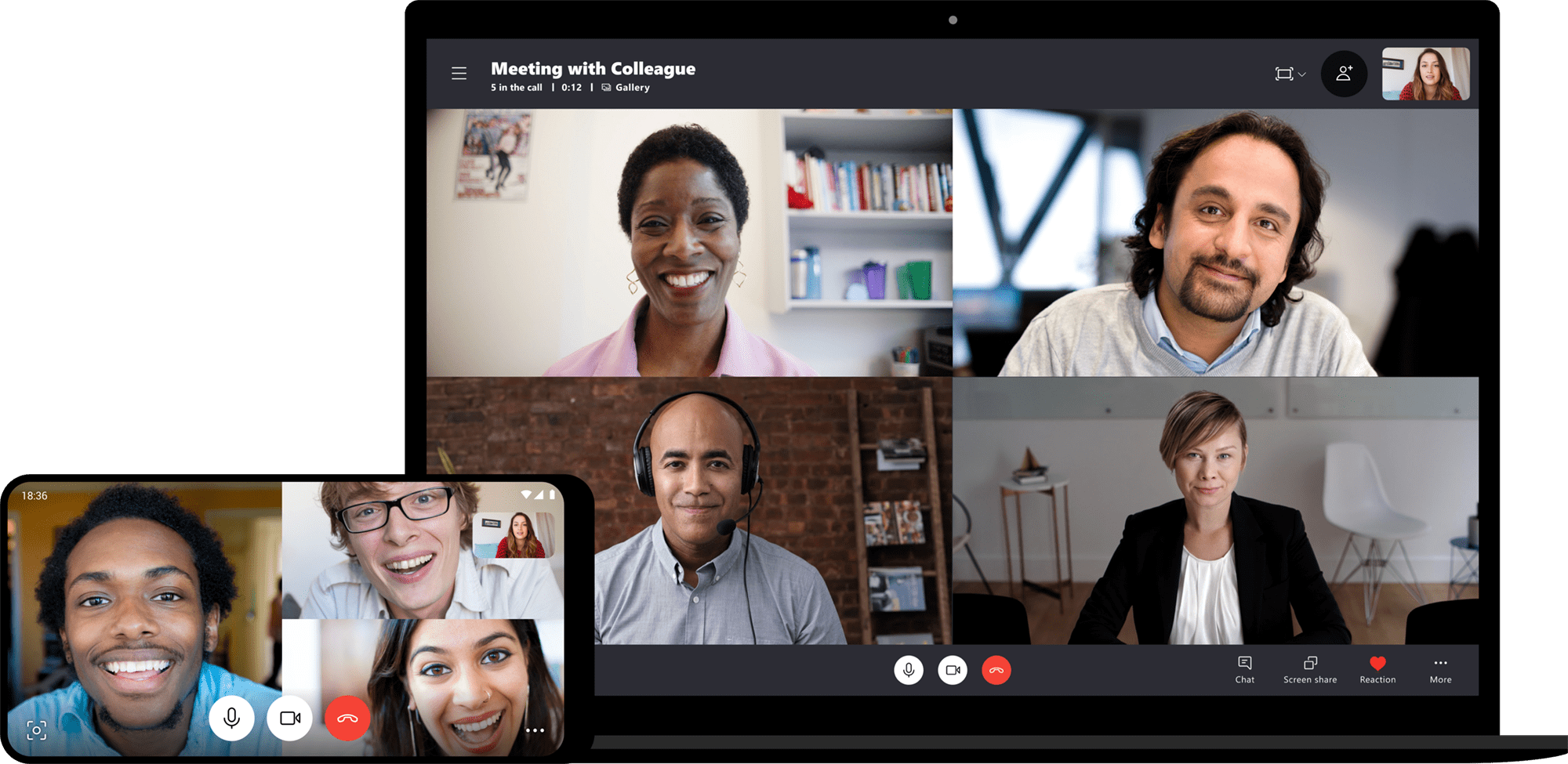 Key Features:
Group-screen sharing
Long-distance learning
Background blur options
Full-screen video
File-sharing capabilities
Caller ID, voicemail
60+ languages supported on text translator
Split view mode to keep conversations separate
Call recording & live subtitles
Smart messaging
Connect from anywhere
Disadvantages:
Uses high-speed network connection
Susceptible to being hacked
Sound qualities are based on bandwidth
Slack is a video conferencing app that lets you share information more fastly and efficiently.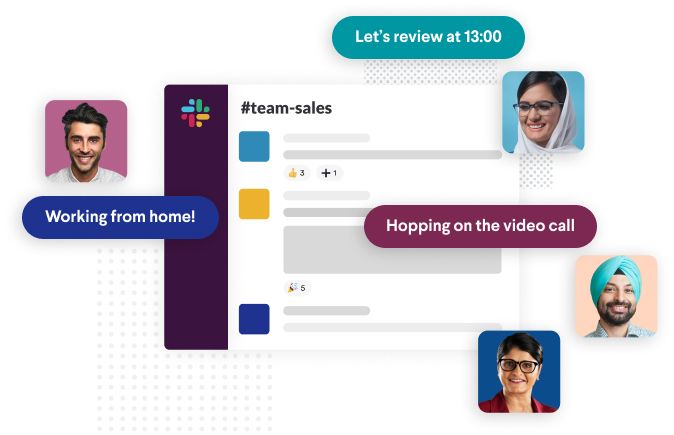 Key Features:
Collaborate from anywhere
Screen-sharing options
Easy switch on from texting to a one-on-one or group call
4 subscription plans are available- Free, Standard, Plus and Enterprise Grid
Works with iOS, Android, Windows Phone, desktop versions for Mac OS X, Windows, and Linux.
Disadvantages:
Finding things within the app is tough
The app is kind of messy and distracting
Minimum file storage
This platform works directly from the web, which reduces the need to download the application or extra plugins.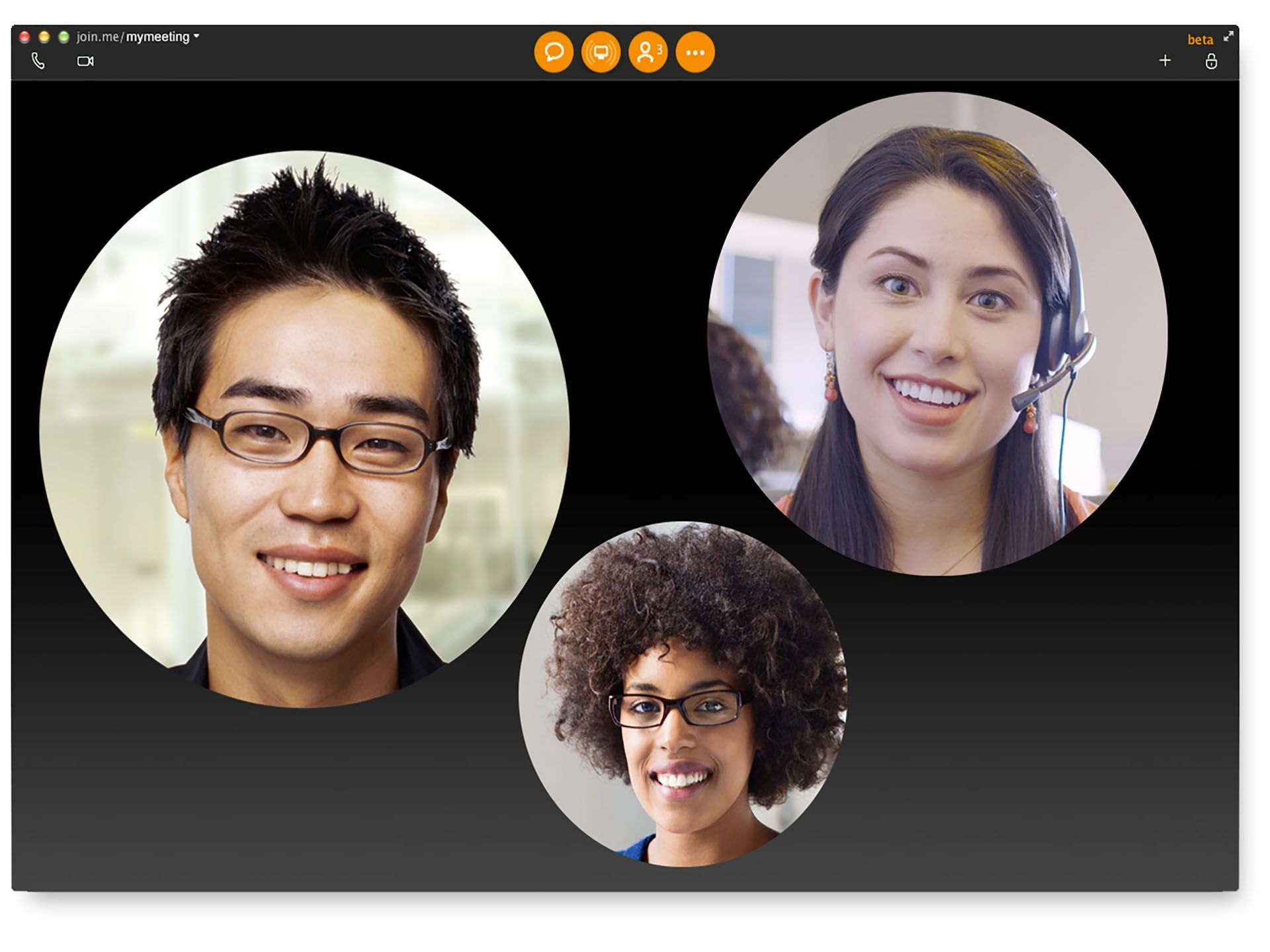 Key Features:
Multiple channel access (VoIP, phone line, etc.)
Live text chat tool
Share screens and screen control
Record & schedule meetings
Lock meetings feature
Add multiple participants
Up to 250 participants
'White-boarding', a feature allows users to see the virtual paper in real-time, enabling effective collaborations
Disadvantages:
Meeting quality often lags, drop-offs
It is primarily a team management tool for collaboration without compromising on privacy and security.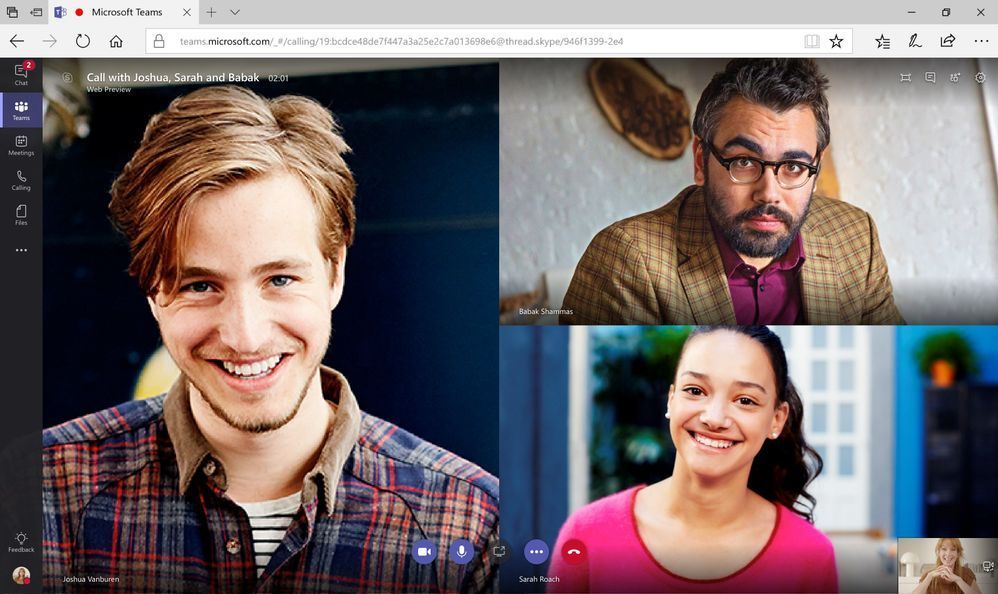 Key Features:
Chat and meet from anywhere
A hub for teamwork in Microsoft 365
Host audio, video, and web conferences
Allows up to 100 participants in a video conference
Enables company-wide communication
Has options for file transfer, screen sharing, recording and calendar integration
Can invite external guests to join
Disadvantages:
Difficulty in transition from Outlook
Structure of files might confuse users
Permission setting is complex
13. Houseparty
Houseparty is a face-to-face social network which has been popular for its easy group video chat options.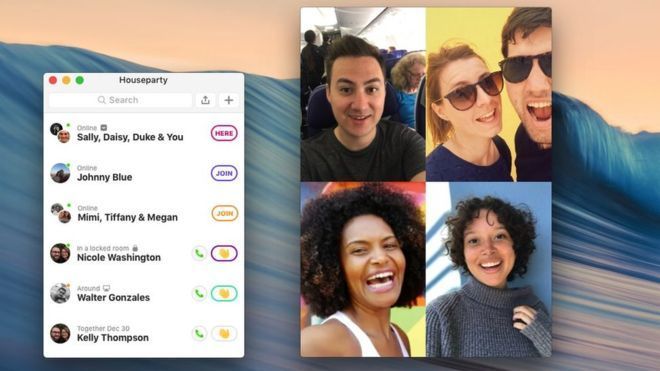 Key Features:
Combines video messaging with interactive gaming
Friends of friends can join conversations like at a house party
Works on Android, iOS, and macOS
Allows to chat simultaneously with up to 8 other people
App is free and does not contain any in-app purchases
'Facemail' option lets a user create a short video message for offline friends
Can send notes to a friend or a group
Disadvantages:
Only allows for up to eight people per 'room'
Found to have certain security issues
Video-quality is an issue
This is a free, open-source, and fully encrypted video conferencing solution that can be used for hosting & joining meetings even without an account.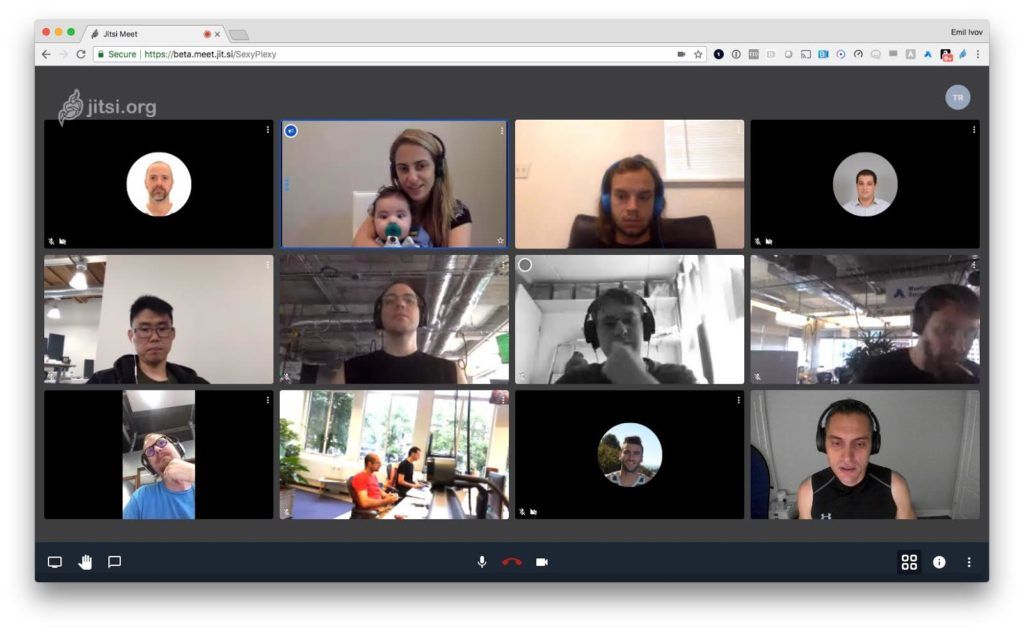 Key Features:
Lock-protected rooms that allow hosts to control access to conferences using a password.
Secure & more flexible.
'Invite by pretty URLs' features helps create customised meeting links.
High-quality audio and video.
Live chat and screen sharing features.
Jitsi Chrome extension can be used in browsers to log into meetings.
Provides Google Calendar and Office 365 integrations to synchronise meetings, invites, schedules, etc. across devices.
Disadvantages:
Limited space
Cannot transfer files between devices within its interface
BigBlueButton is an HTML5-based web application or an open-source web conferencing system for online learning. BigBlueButton front-end uses React and the backend uses MongoDB and Node.js.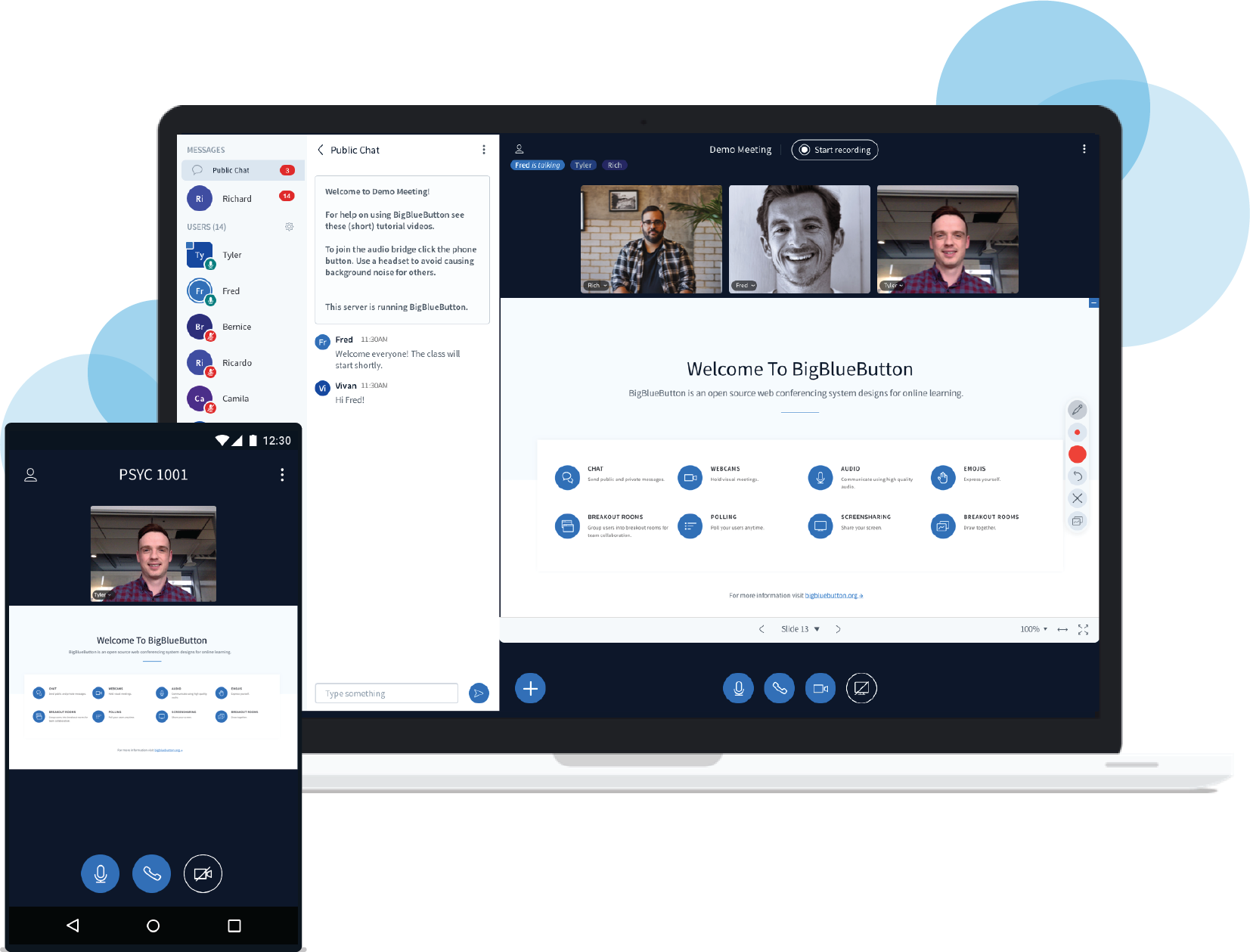 Key Features:
Real-time screen sharing of audio, video, slides, chats etc.
Enable features like emoji icons, polling, and breakout rooms, etc.
Easy collaboration of tools with whiteboard, shared notes, etc.
Can record your sessions for later playback
Disadvantages:
Minimum 4 GB RAM, less than 4 GB memory can make the session slow
Require at least a Quad-Core System for installation
Customisation is not much easy
Also Read: How Much Does it Cost to create a Video Conferencing App like Zoom?
Conclusion
Be it for an entrepreneur or a student, every user is looking for quality, functionality, stability, and efficiency in a remote video conferencing platform. Now that you've got the list of best video conferencing apps and its main features, consider what is most important to your needs, and choose accordingly.
Every institution or company has different requirements so building a custom conferencing app is the best option. Besides, if you still have any doubts, drop your enquiries to NeoITO, and our business analysts or software development team would provide you with a personalised quote for your custom video conferencing app development project.