Your website plays a vital role in taking your business to the next level. So, creating an attractive, seamless and high-performing website is a must for businesses of all sizes and shapes.
With a website builder, you can drastically reduce the time and cost of building a website for your business. But the tricky part is choosing the right website builder.
But don't worry, we got you covered.
This blog will discuss the top 10 website builders you can use to create a high-quality website for your small business.
Let's get started.
What is a website builder and how is it beneficial for your business?
A website builder is a tool by which you can build a responsive and functional website without knowing about coding. Using a builder, you can develop an ideal website for a blog or online store without design skills. They have templates, which can be modified the way you want it.
Best website builders for small business owners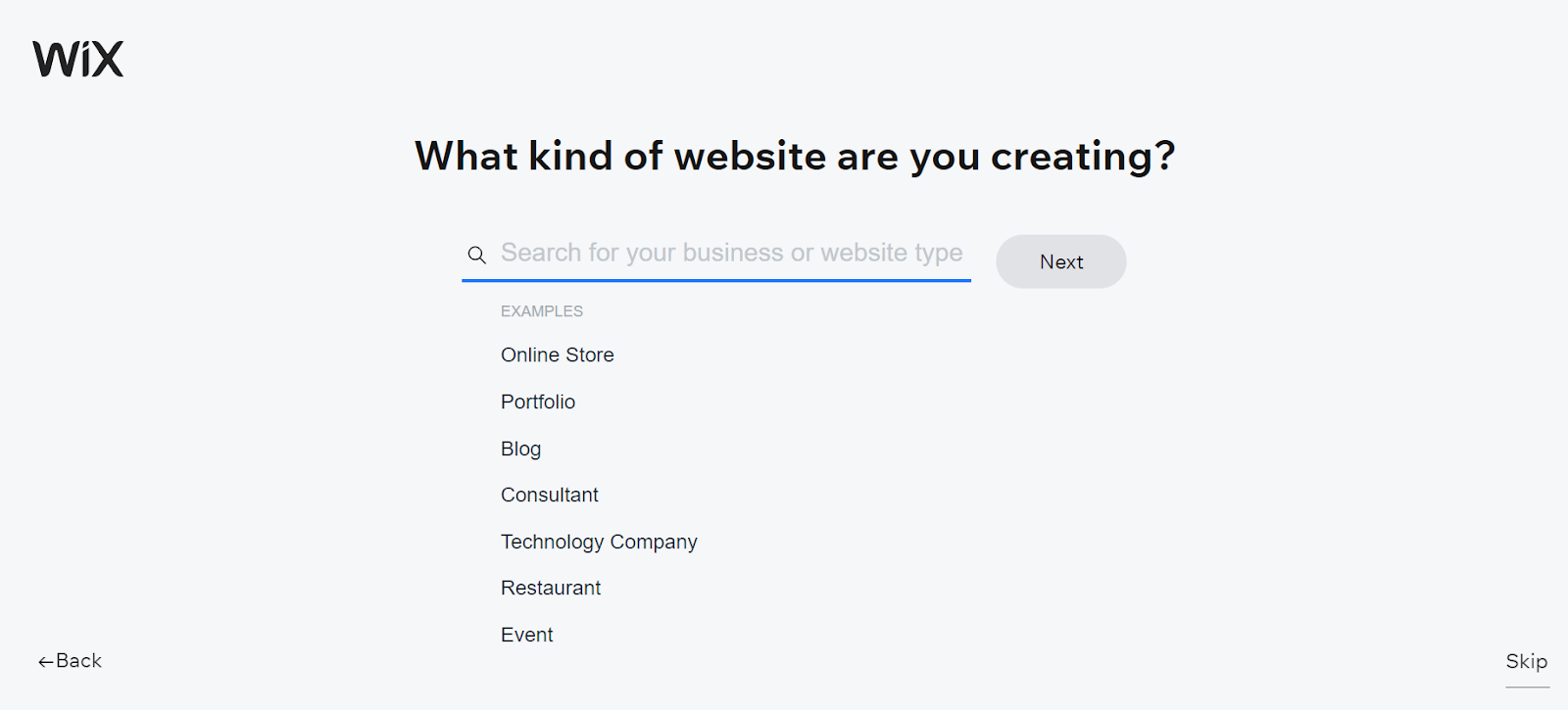 Wix is a website development platform that lets you build customisable websites from different templates.
It features a drag-and-drop HTML5 builder that includes apps, graphics, image galleries, fonts, vectors and animations.
Wix has launched a mobile editor to enable users to adjust their sites for an optimised mobile experience. This lets you integrate third-party applications such as photographs, blogs, music playlists, online communities, email marketing, and file management into their websites.
Premium options in Wix enable you to connect the websites to access the form builder, remove Wix ads, include e-commerce capabilities, and purchase extra data storage and bandwidth.
Pros
Permits access to online payment tools like Wix Payments, Stripe and PayPal
SEO tools to help you improve your site's ranking
Older versions are saved by the site history tool in the website and it helps you renew the previous versions if needed
Widgets are enabled to embed images, videos and hypertext markup language(HTML) files
On-site chat features
Statistics and analytics tools provide insights about your website performance
Helps develop mobile-friendly website
Availability of more than 800 templates
Free domain for a year
Works on different devices
Cons
No option to change themes after building a website
Free version has a Wix ad display
Wix servers are at times slower
All sites built by Wix are hosted by Wix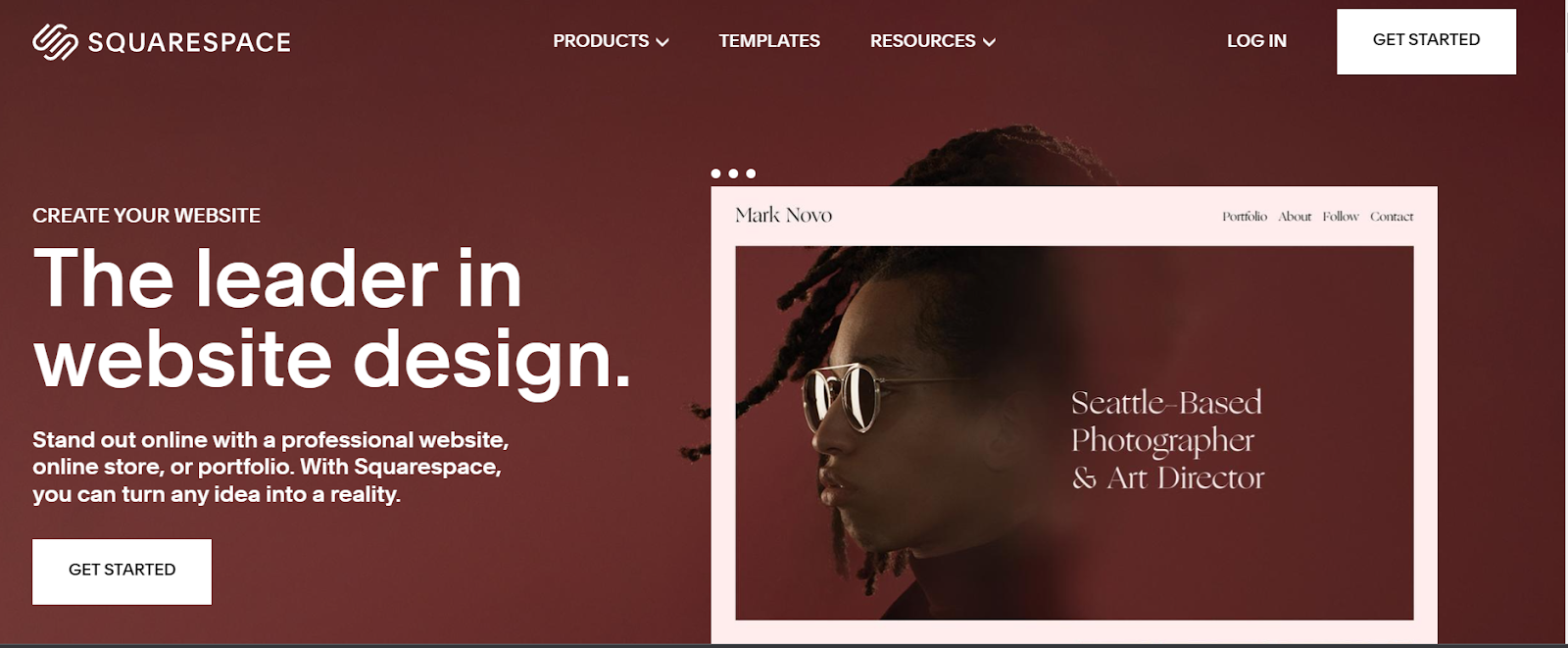 Squarespace is a user-friendly website building, blogging and hosting service platform. It also helps you register your custom domain name, sell products and track your website's analytics.
The drag-and-drop interface lets the developers develop professional websites for businesses. It also comes with affordable e-commerce templates to create your e-commerce website.
If you want to build an online store to drive conversions faster, then Squarespace is one of the best options. Excellent marketing capabilities are offered in Squarespace with a free built-in social media live stream option for your brand's channel.
Pros
Excellent features for blogging with appealing designs
Free trial available for 14 days requiring no credit card
User-friendly drag-and-drop interface
Chat customer support available
Completely editable
Cons
Integrations are limited
Extra processing fee is charged during transaction
Pricey features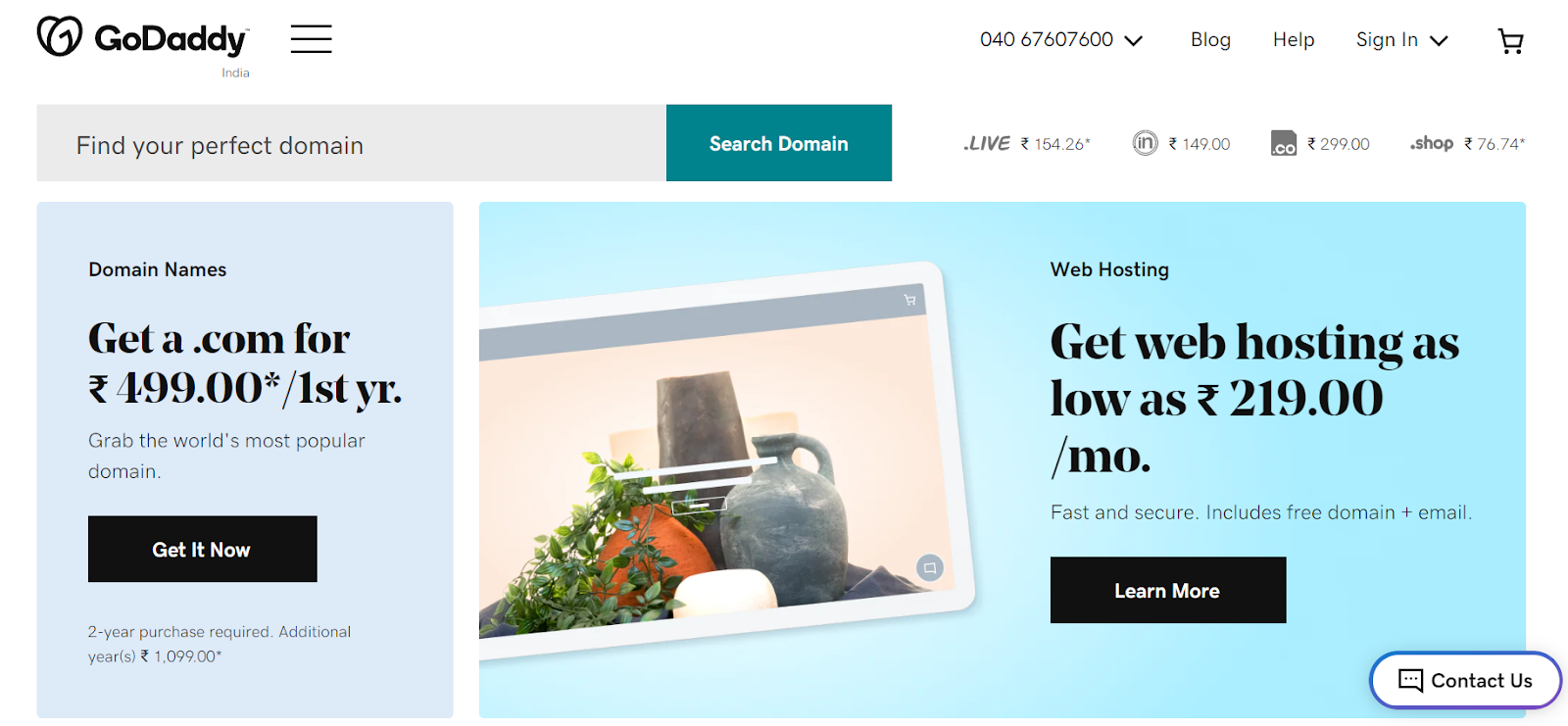 GoDaddy provides easy options for building your business. It offers many services, from domains to hosting. GoDaddy uses AI to help develop your website with the information you provide.
GoDaddy provides customer call or chat options. Upgraded plans offer flexible shopping options that help you sync orders and inventory across channels.
Pros
Flexible to use
Fastest and easiest medium in building an ecommerce store
Cost-friendly plans
Excellent email marketing tool
Appointment booking feature
Live chat widget
Online store and pop-ups
Cons
Lacks app store
Basic blogs editor with limited features and layout designs
Less customisable options
Lack support for digital products sale
Have feature with less quality
Hot topic: Will Conventional Web Design & Development be Replaced by Artificial Intelligence?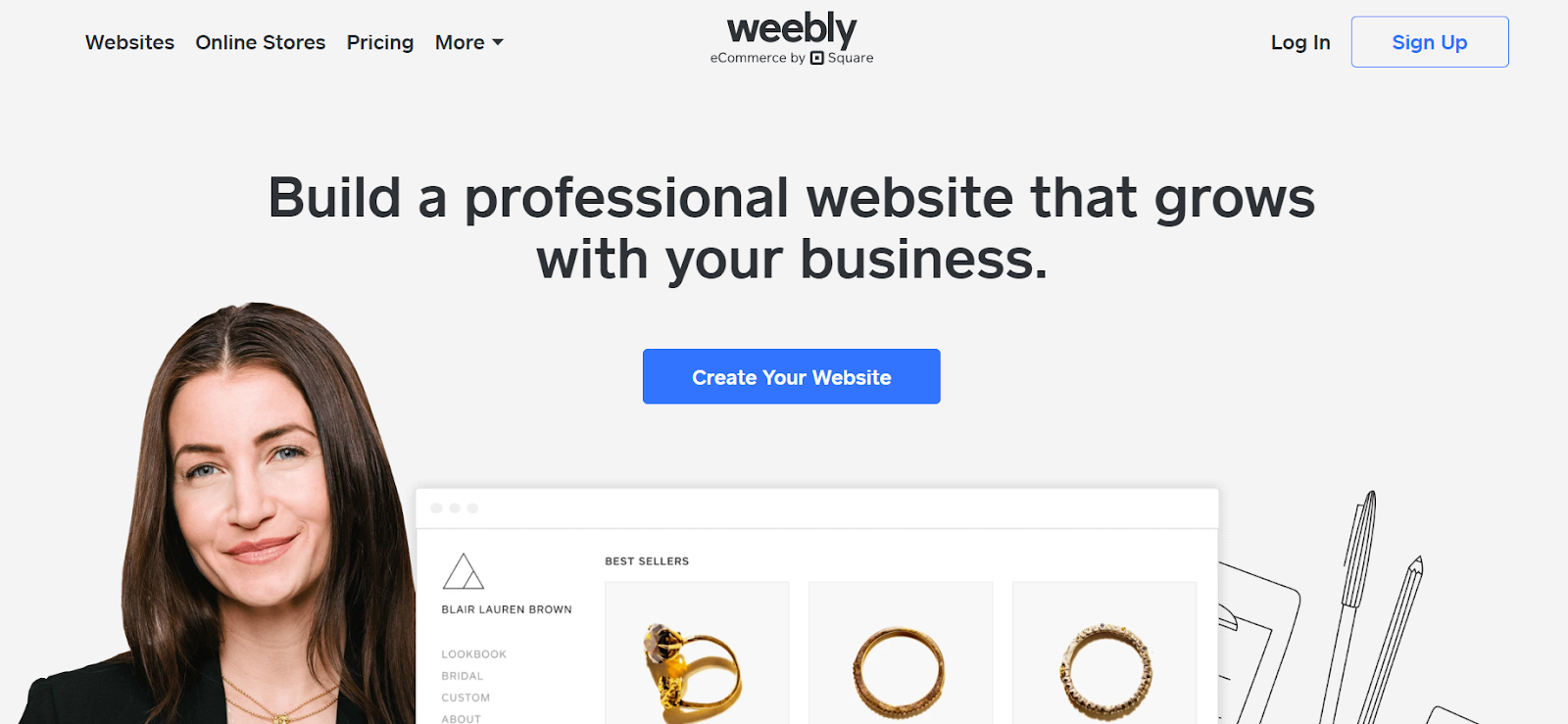 Weebly is a user-friendly, no-code website builder for small businesses. It is free and lets you develop and publish attractive websites, blogs and online stores. Weebly allows you to manage comments and schedule content.
The templates in Weebly can be customised easily by unique design elements, which gives a professional look. It has a 24/7 email and chats service.
The templates in Weebly have an advanced theme editor that offers complete control of HTML and CSS for custom development. It can personalise your style and fonts, create animation effects and also has an element to add video in the background.
Pros
User-friendly dashboard
Drag-and-drop option
Free trial period requires no credit card
Completely customisable
Built-in SEO tool
Analytics to monitor the site
Cons
Limited features
Poor backup system
Issues with photos and image editing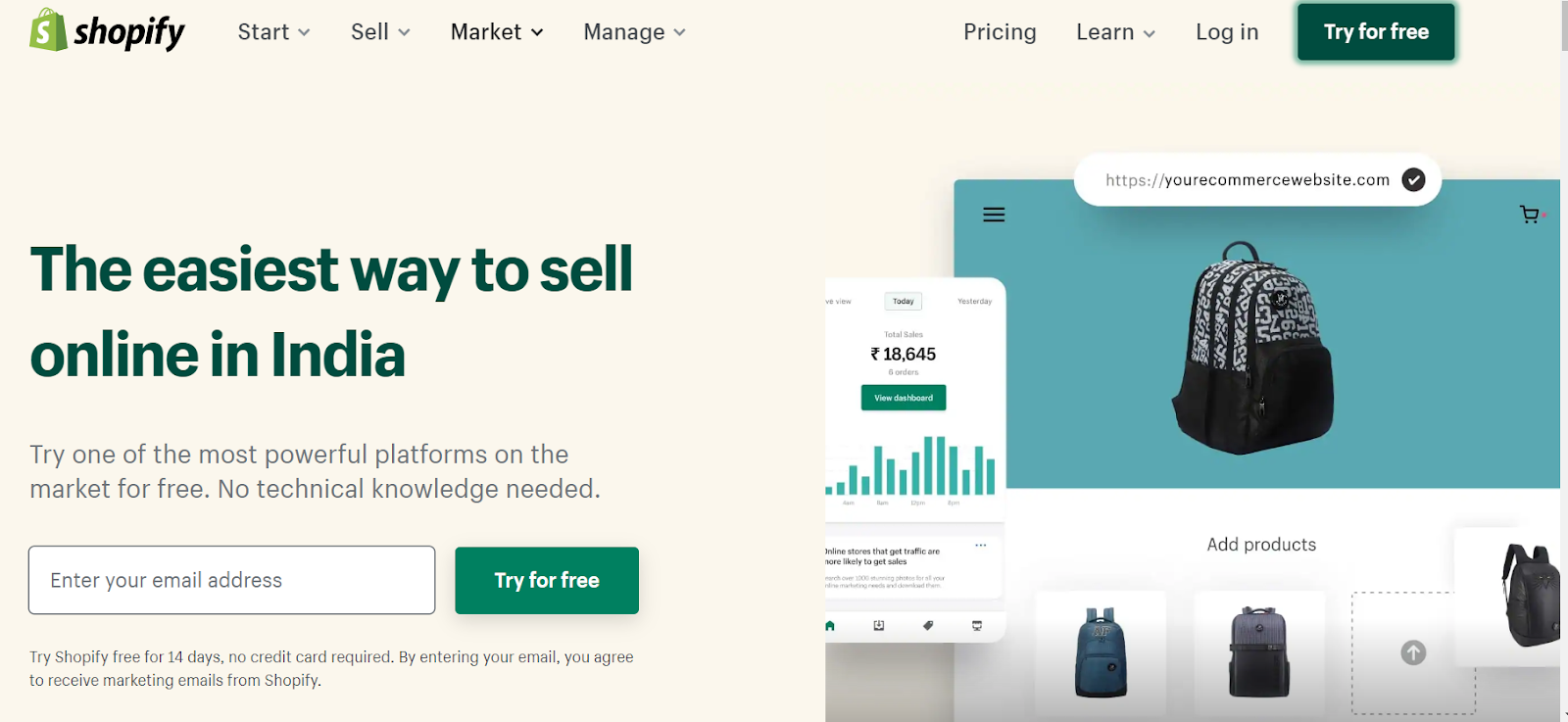 Shopify is an ecommerce platform that develops online stores and internet business websites. This hosted solution requires no coding knowledge. It provides a free multichannel integration.
Shopify provides complete access to HTML and CSS. It has also given 5 different pricing options: Shopify Lite, Basic Shopify, Shopify, Advanced Shopify and Shopify Plus. Shopify is an excellent pick for small businesses with different pricing plans for each country.
Shopify lowers the transaction and credit card fees as your choice moves to the advanced plans. The theme layouts are highly responsive and automatically adjust with your browsing device, like desktop, mobile or tablet.
The paid options support variant themes. It also lets you set up and share your store on social media platforms like Facebook, Amazon, eBay and Instagram. Any Shopify plan lets you create versions of your website in 20 different languages.
Pros
Drag-and-drop interface
Website with fast load time
Free trial available for 14 days, requiring no credit card
Multi-channel selling
Option to host and manage ten stores using a single account
A good number of free templates available
Email marketing tool allows you send 10000 messages for a month
Cons
Free trial and themes are limited
Fewer built-in features
For international currency it needs third-party app
Impossible to avoid transaction fee if the third-party payment gateway is used
Non-Shopify payment requires high transaction charges
Full reporting functionality is provided only for more advanced plans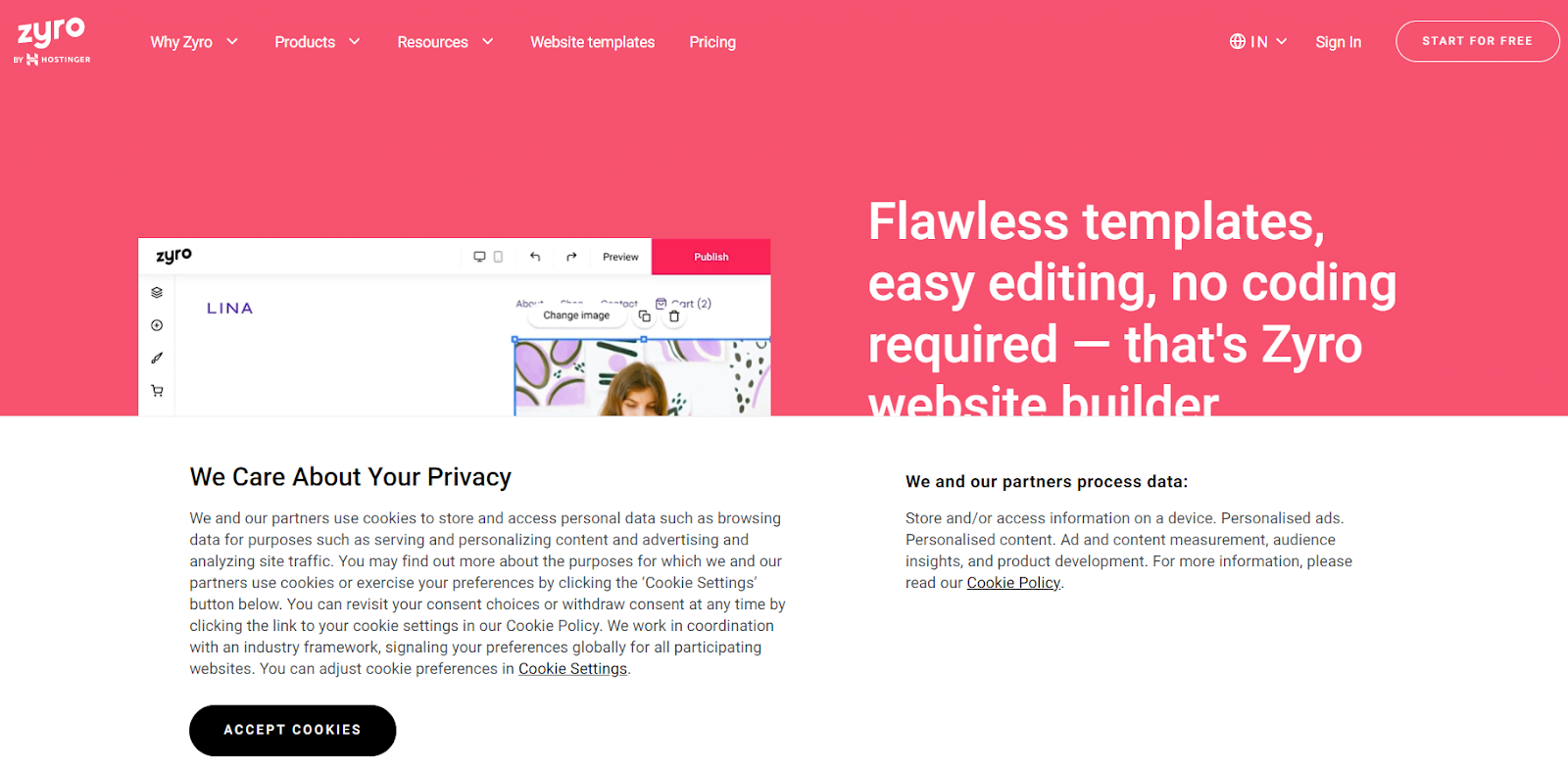 Zyro is another platform helping you build new websites, online stores, portfolios and even blogs. The templates are fully customisable, where you can choose your desired colour, font or image.
Zyro helps you share your website to multiple social media platforms like Facebook, Instagram, and Amazon. With Zyro's Basic plan, you can connect your domain and brand your business with AI. This basic plan is free from ads and enables free web hosting.
Zyro templates are categorised widely into fashion, photography, entertainment, technology, travel, home & decor, restaurant, services and more.
Zyro has three different pricing plans: Website, Business and Advanced store. The advanced store lets you set up Instagram and Facebook stores.
Pros
Drag-and-drop page builder
Easy-to-use with beginner-friendly interface
30 days money-back guarantee for all plans
AI technology speeds up the developed website
24/7 customer support
Open to many online payment gateways like Paypal, Stripe cards and Afterpay
Cons
Free plans lack many features and has ads everywhere
Impossible to change the templates once the website is completely done
Needs more customisation options for templates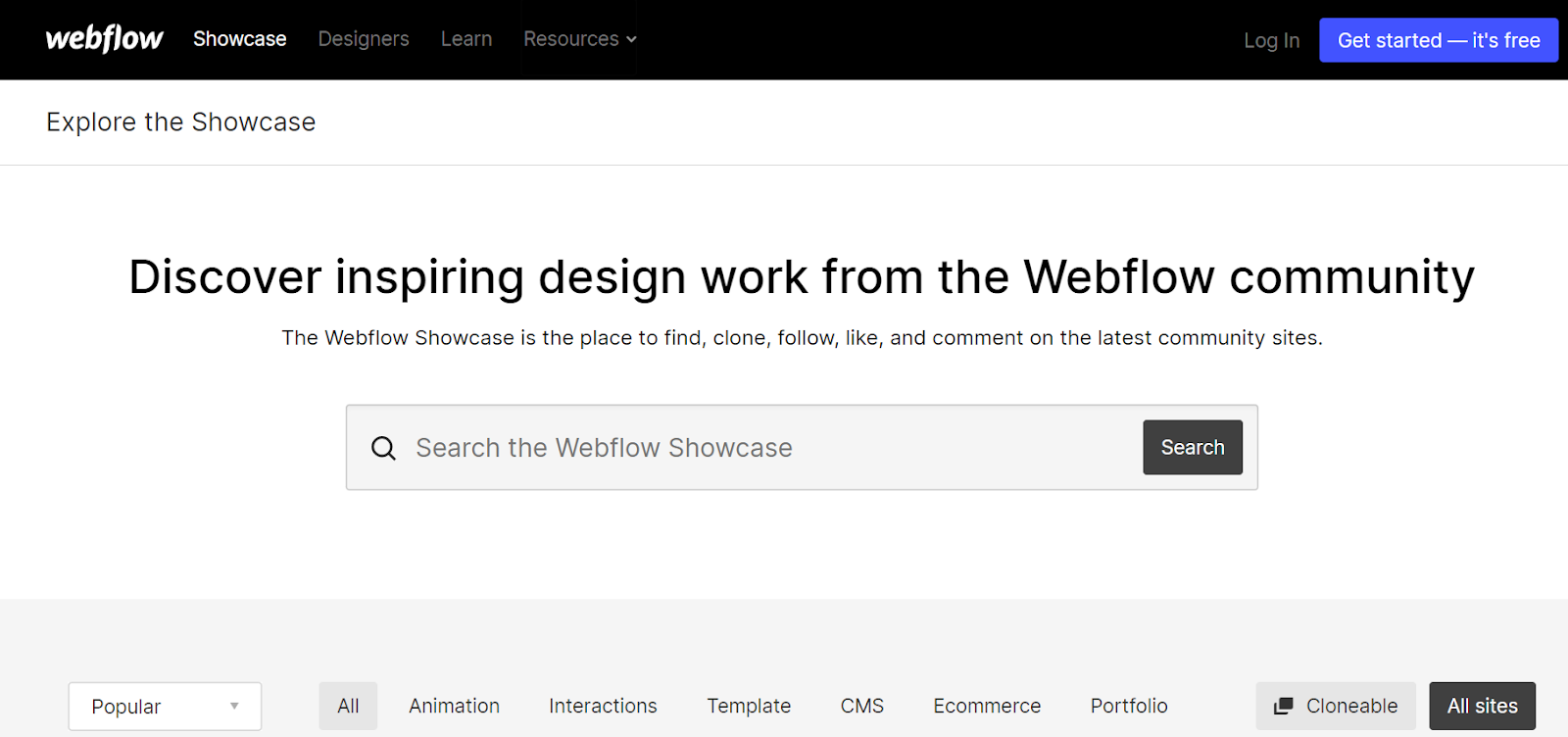 Webflow is one of the most popular no-code, easy-to-use website building platforms for small businesses, offering many features like hosting, design tools and CMS. It has an extensive range of templates and themes, which makes the website appear professional.
Webflow is a visual website builder and CMS that helps you develop powerful websites and content systems. Building it needs no knowledge about HTML, CSS or JS. It enables you to link your products to your store on Facebook and Instagram.
Webflow has an auto-save option that saves edits and helps restore things quickly. You can create Parallax scrolling, multi-step animations and micro-interactions with Webflow. It enables automatically generated sitemaps and customisable 301 redirects.
Pros
Enables design customisation with no code learning
Wide range of templates for e-commerce
SSL offers security for the site
Multiple payment options
Cons
Difficult for users with no web design experience
Complex interface
Limited number of designs
Expensive pricing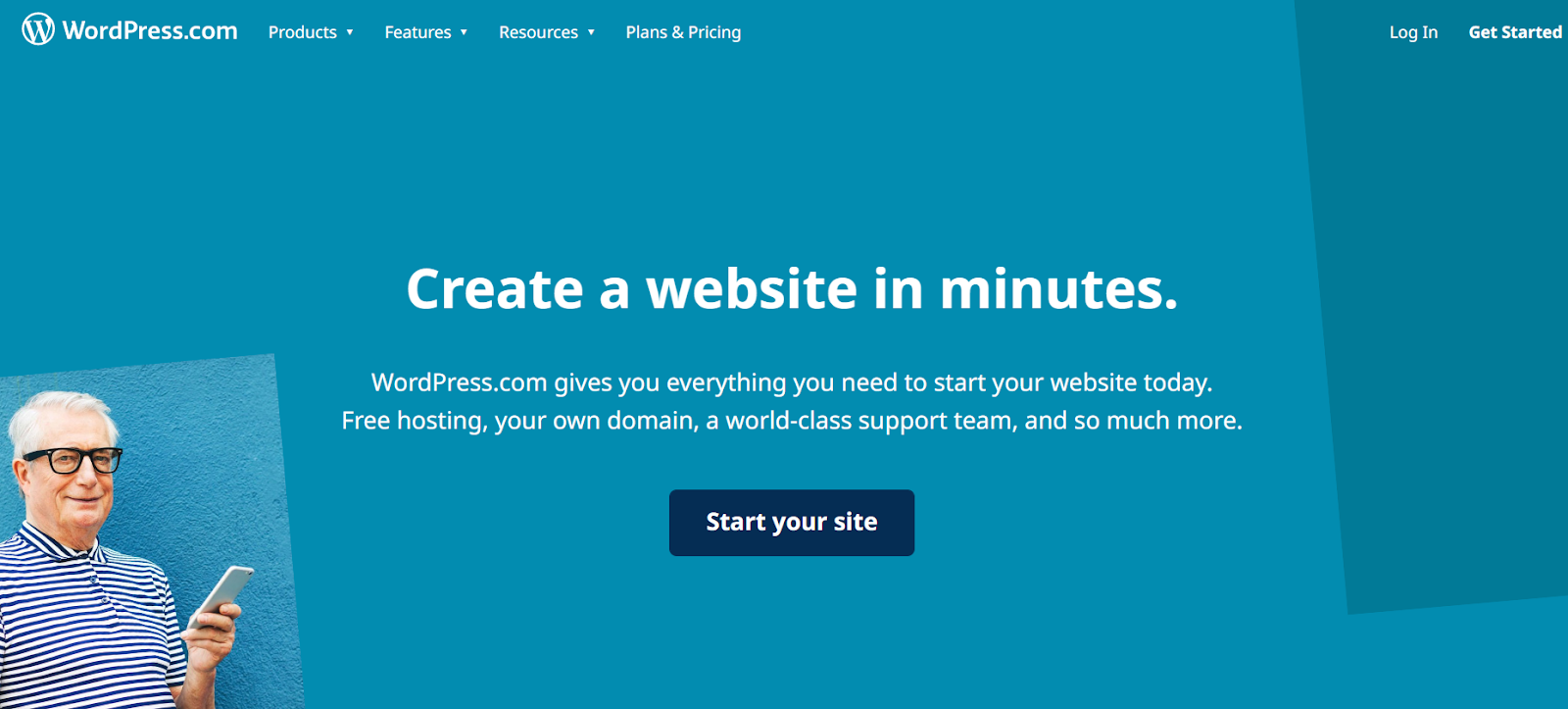 WordPress is one of the no-code, specifically designed as a content creation platform for blogging, news sites and e-commerce projects. Remodelling an existing site option is available. It includes a free trial and pricing plans are enabled to unlock other options.
WordPress can assign multiple categories for posts. Standardised formatting, font styling, tagging and automatic filter options are enabled for posts. It has customisable SEO elements for each page and plugins, which help the website competitive in search engine rankings.
Pros
Easy upgrade option that promotes site customisation
No technical hassle during upgrade
Live chat and support for customers
Free hosting without the use of a third party
Varied collection of free themes and custom designs for content creating and sharing
Post tagging option available
Cons
Blogging toolbox are limited
Navigation difficulty for inexperienced
Efficiency-enhancing tools are pricey
Poor security functions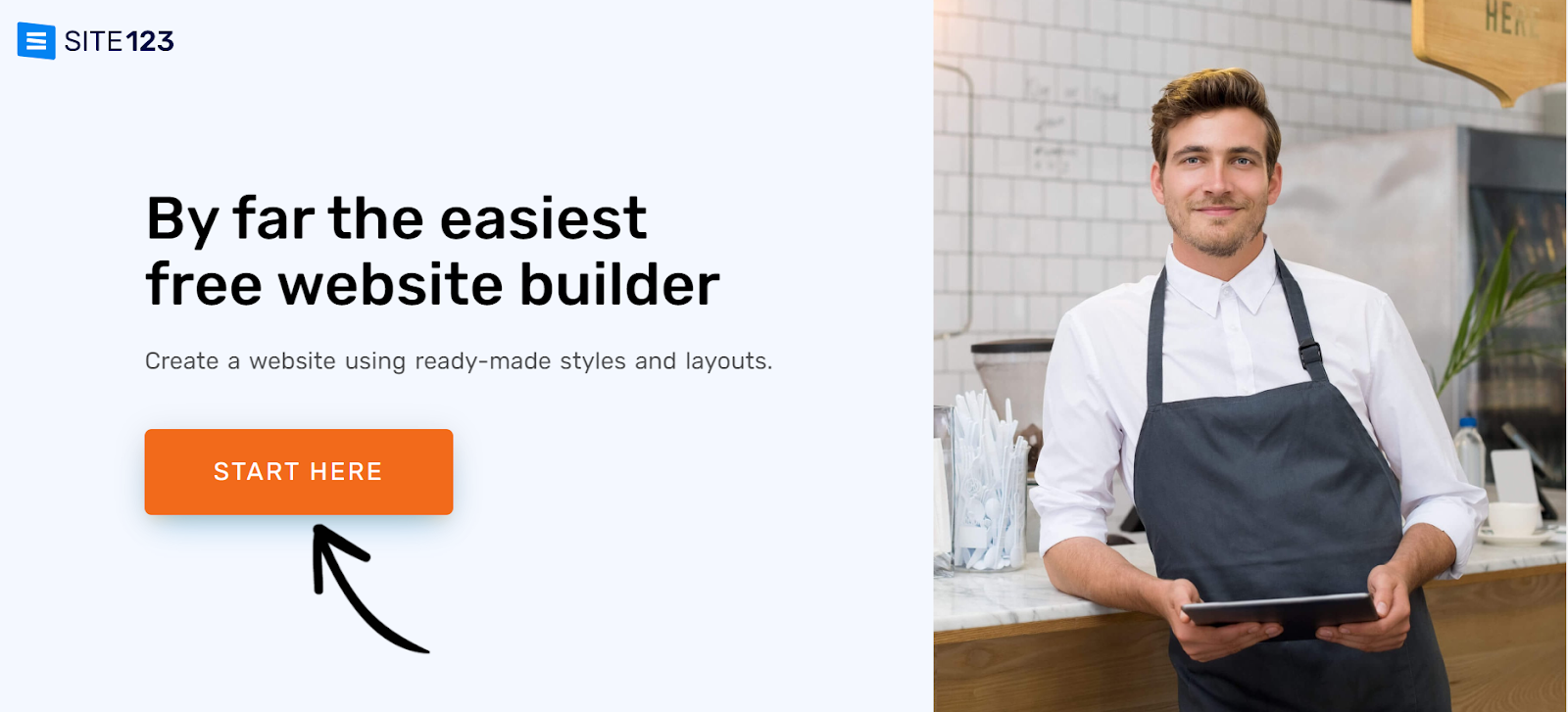 Have you ever been hesitant to move forward in developing a website or blog? Are you the person who knows no coding or design experience? Site123 is for small businesses and customers who want to set up a quick and easy business.
Site123 can be used for blogging, personal, business, and e-commerce. SEO might also help elevate your website ranking in search engines and get more people to visit your website. The template layouts are simple and easy to choose.
Many templates are available in Site123 that are accessible on mobiles and desktops. Some features with limited capabilities make Site123 a poor choice for big businesses. Site123 lets you link your website with various social media platforms. Website analytics are measured by Google Analytics, to which Site123 directs.
Pros
SEO-friendly website builder
24/7 live chat support available
Wide template source works on both mobile and desktop
Free security provided through SSL
Auto-save feature
Cons
Some features lack quality
It is impossible to change the template once you complete building the website
Minimal storage capacity for free plan
Limited customisation
Only paid plans to deliver good ecommerce experience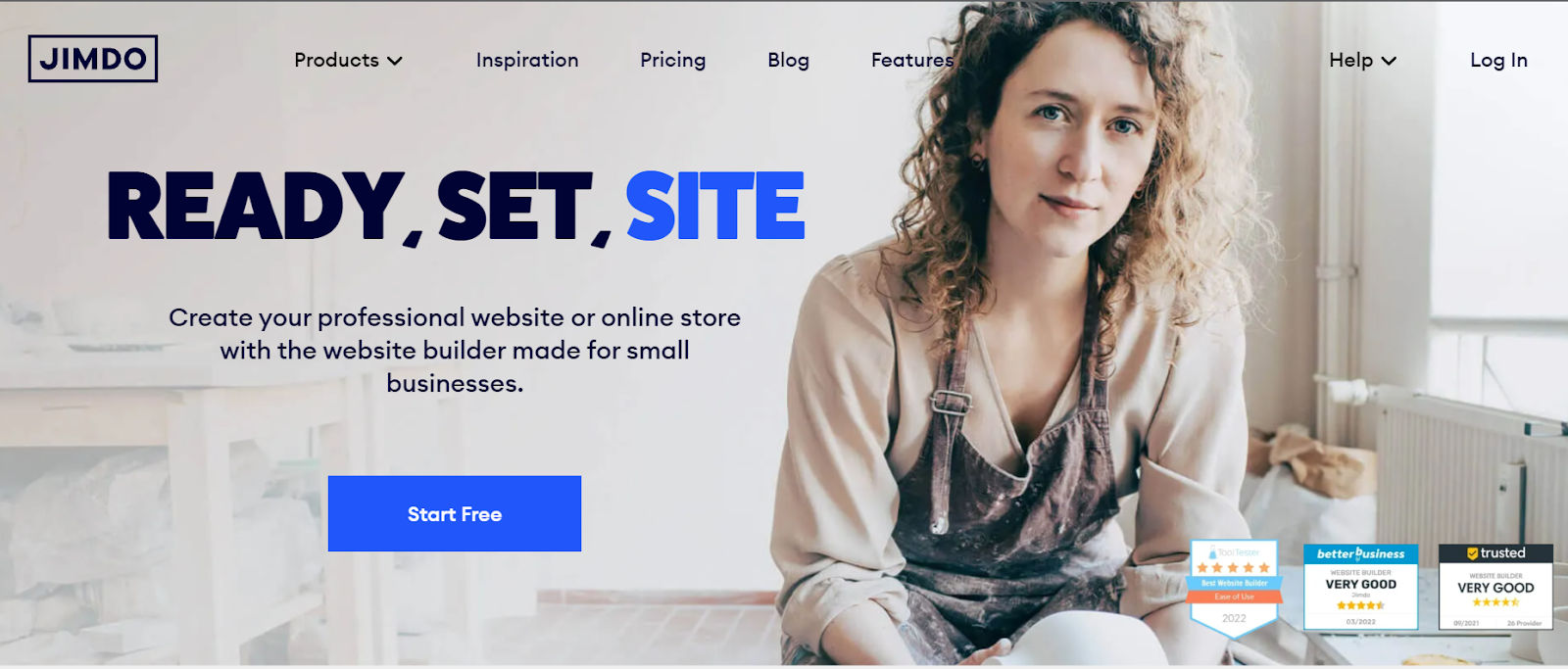 Want to create a blog or a webshop? Jimdo never disappoints you. It's designed for small businesses as an all-in-one hosting solution that allows you to develop your website without any web designing experience.
Jimdo is a platform for personal and small businesses and has vast features. It offers affordable pricing plans. Jimdo has an ample number of templates. It provides no customer support for free plans.
It comes with two pricing plans: website and online store. The pay range differs for each country. The free plan is open to exploring editing options with ads on the website. The VIP plan for the online store option enables unlimited storage capacity.
Pros
Drag-and-drop interface
Pre-built templates
The HTML and CSS of the website is editable
Easy to switch between templates easily and quickly without losing content
Tool for managing cookies in a GDPR compliant way
Cons
Limited set of templates
Limited choice of payment gateway
Support provided via email alone and not available 24/7
Multiple blog authors or contributors are not applicable for Jimdo site
How Can NeoITO Help You Build A High-performing Website?
Creating a website optimised for business is not easy. But with the right tech team by your side, you can shrink your development time and launch your website quicker.
At NeoITO, we can help you build a full-scale website for your business that generates traffic and revenue. Contact our experts today for a free website development consultation.