You might already know that tourism and hospitality is an evolving service industry with a high growth and expansion rate. Being an industry that is highly dependent on gaining maximum customers within a minimal amount of time, the adoption of modern technology to spread the word is crucial. This is where smartphones and their inherent mobile apps come to action!
Mobile phones have become our constant travel buddy during trips for leisure, business, and even life-changing journeys to discover ourselves. Thus, apps within these devices work as the perfect bridge to connect your industry's services to consumers who are interested in it.
Applicability of the usage of apps within hospitality industries is rising by the day. Together we shall discover how mobile apps developed by top app development companies in the USA can expand your presence within the hospitality industry.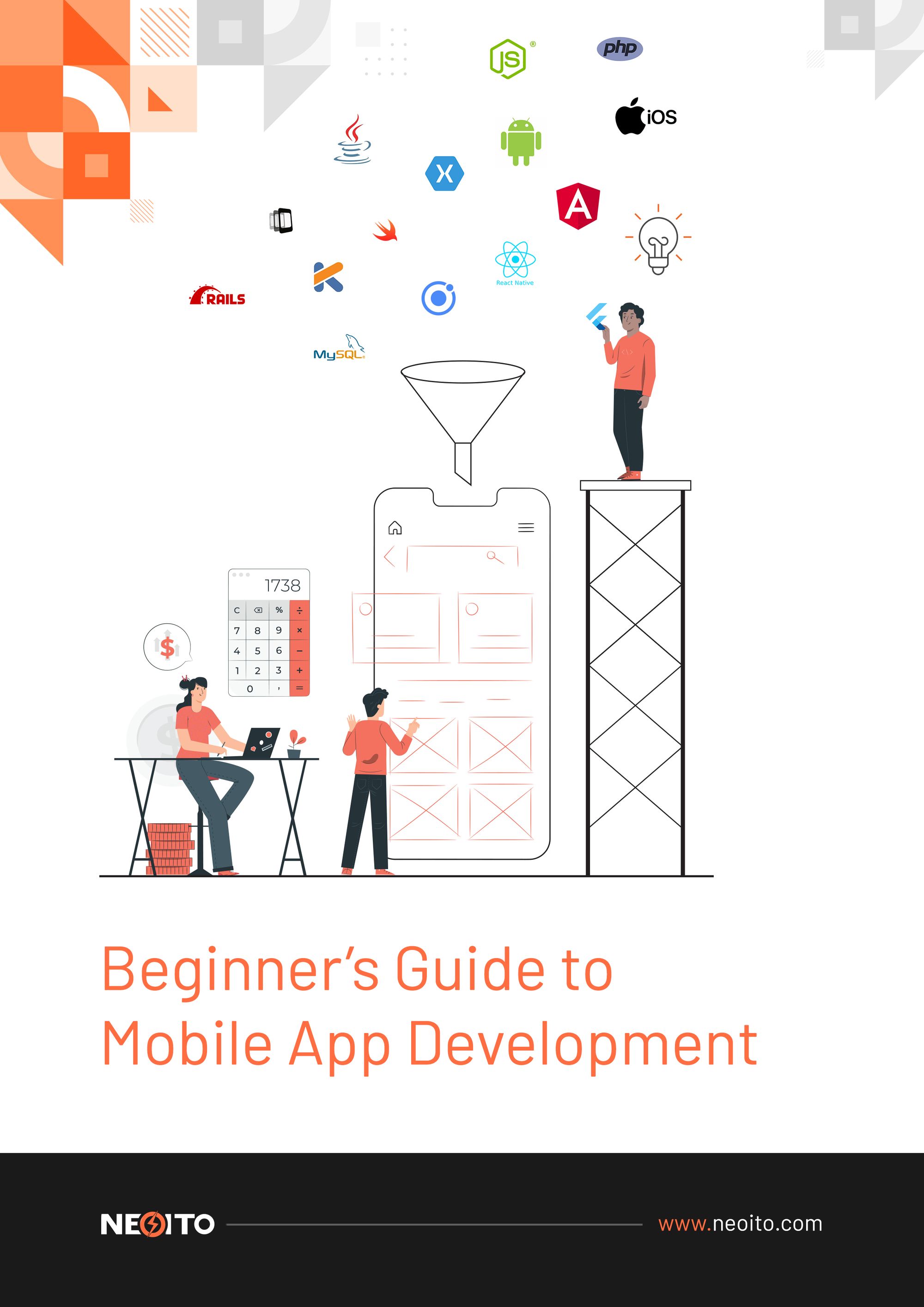 Free Download
A Complete Guide to Mobile App Development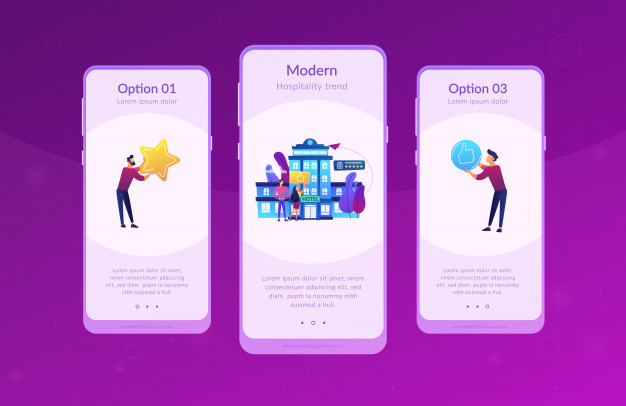 To gain success within the hospitality industry, you need to be on your toes, ready to cater to your client's needs as and when required. However, it is practically impossible to personally address every potential customer of yours and serve them with services to their liking. Nevertheless, the introduction of a single personalised app into your hospitality brand can make this happen.
Mobile apps can collect ample amounts of customer behavioural data to help you understand your client's interests. This would enable your industry to create increased connectivity with your client by understanding their travel preferences and style.
When a customer launches a product (mobile app), he or she expects to gain personalised insights that match their interests. You can easily meet this requirement by analysing your customer's previous travel-related searches via your app and displaying similar contents.
Other benefits include:
Showcase service list along with the prices for the same
Display current offers that are of value to your customer
List services that are complementary and paid, respectively
Provide image references to the services you claim to provide
Additional features for customers to filter and sort through the app recommendations
Gain prompt reviews and feedback by setting up separate portals within the app
By investigating the reviews and feedback of your service through your apps, you can pivot towards fixing the departments that need some attention.
Reviews placed by customers from the past would portray a sense of assurance of the quality of your services to new potential customers.
Also Read: Top 10 Advantages of Artificial Intelligence in Mobile App Development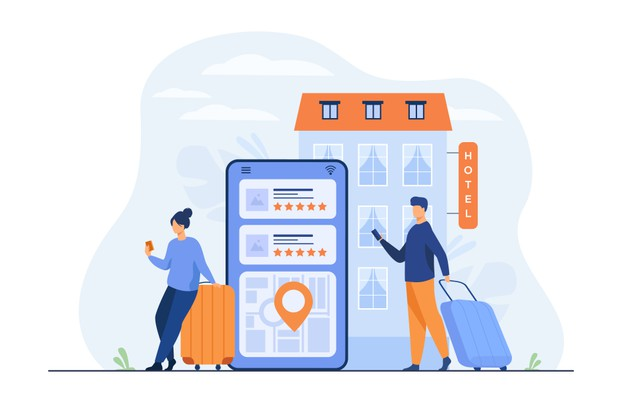 We live in a time where convenience and comfort are what everybody seeks while making any decision. Be it choosing accommodation in a home stay or hotel, selecting the mode of transportation to a destination, opting for the perfect dine-in restaurant are simple examples of activities both local and international travellers would prefer trouble-free modes to schedule.
This means that the more your hospitality brand delivers these services without much hassle, the more customers you will receive. It is quite simple maths.
Mobile apps play a huge role in making the process of picking and booking an itinerary quick and easy for all. By creating a mobile app for your brand, customers would gain the opportunity to browse through the hospitality services that you provide at their fingertips. Apps that provide this information to customers motivate them to showcase more interest to opt your service.
Additional benefits of the same include:
Providing a platform for your clients to make instant bookings
Set timelines according to your industry's policy for easy cancellation
Securely saving client's data and payment details for similar future bookings and transactions
Gain an understanding of the approximate number of customers you can expect for the day
Also, check out our blog on A Complete Checklist To Build a Secure Mobile App in 2021.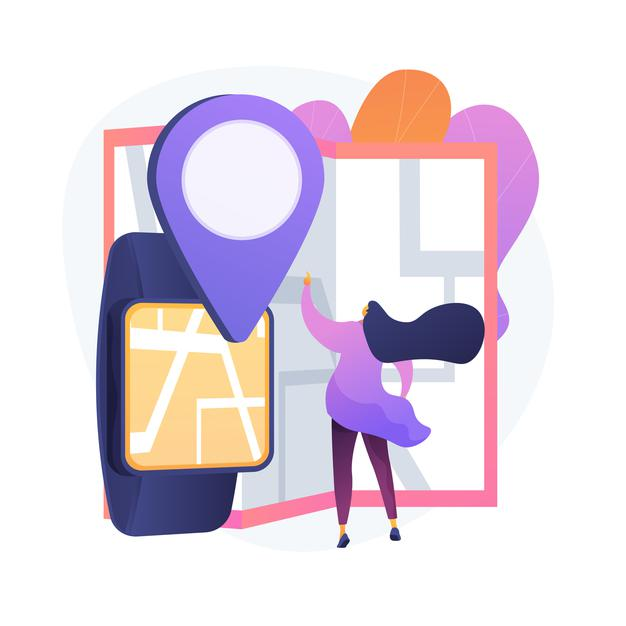 Mobile apps can also aid in collecting data from your customers about the activities or things  that interest them the most during their stay in your hotel or visit to your restaurant etc. This will provide you with the information and space to intervene through their app usage in the future, with offers related to their past experiences using hospitality services.
Pop-up messages and push notification facilities are features that come along with the development of an app for your industry, which will facilitate your interaction with the customers.
Predictions derived from these customer-usage data could assist with analysing which services that you offer are the most and least in-demand among your customers. You can use this data to maintain the quality of your high-demand services, as well as improvise on the ones that showcase low demand.
In addition to that, you can also predict the peak hours of customer service for your business and manage the availability of human resources to support the smooth flow of tasks. This allows your hospitality business to be efficient with service delivery while maintaining extreme customer satisfaction.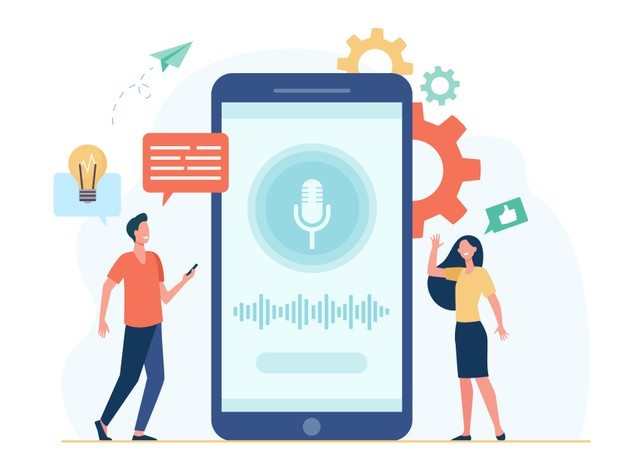 Wouldn't it be a hassle if customers start contacting your hospitality industry officials to enquire about minute yet significant questions related to the available services, such as- Are the rooms in your hotel pet-friendly? Do your buses have a built-in lavatory? Are there vegan options available at your restaurant? etc?
Top app developers in the USA would help develop a mobile app for you that is personalised to list the services that your brand provides along with all the associated terms and conditions. Such apps are designed to deliver all kinds of relevant and direct information to your customers as well as answer every query they might have in mind.
This would not only make details oriented to your hospitality brand more accessible but also increase its authenticity as it is delivered from a reliable source.
Other related benefits of improved access to information through mobile apps include:
Make immediate updates of service-related changes viewable by all your app users
Send automated emails to your customers regarding new changes made to the app
Provide push notification to alert customers 15 mins before the check-in and check-out time
Alert your customers of holiday-specific offers and discounts
Apps also help prevent the spread of fraudulent information regarding your hospitality services and spare your brand the inconvenience of facing misinformed customers. Control of business-related information to the public will be solely in your hands and improve brand trust.
Read: What are Progressive Web Apps? How Can it Benefit Your Business?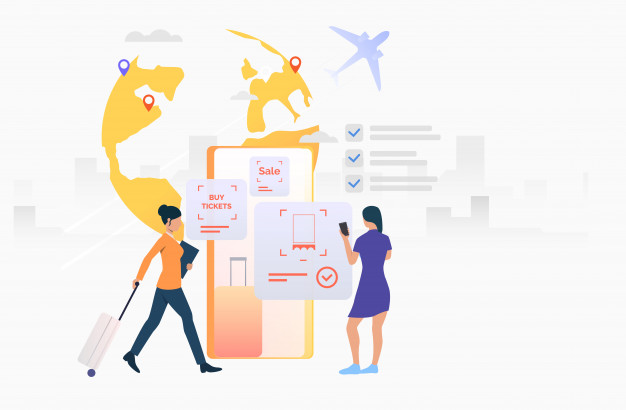 Modifying the above-mentioned scenario of answering millions of customer calls seeking service clarification- What would you do if the majority of calls you received in a day were from international tourists who do not speak languages known to you? Will you be happy to lose customers based on sheer miscommunication? Your answer would most certainly be a big NO!
Every customer is an asset in the hospitality industry. Losing one means that you are voluntarily giving up a customer of yours to a competitor.
Such inconveniences can be avoided by the inclusion of mobile apps to support your business. Customers can easily switch between languages that fit their knowledge by providing multilingual features within your brand's mobile app.
This would facilitate your business's growth to a larger customer base, essentially to those who are not familiar with English as a standardised language. The services you provide through your app would be commended by local and international tourists for being user-friendly and widely showcasing equality amongst societies and cultures.
Here are the 10 Reasons Why Your Business Needs A Mobile App.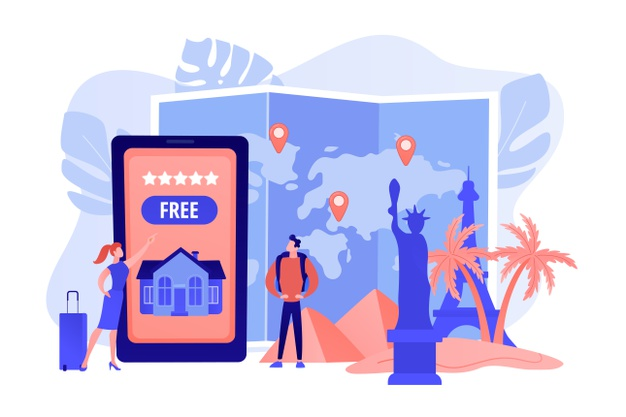 Mobile apps can serve as a personal platform for you to advertise your services. This will help eliminate the advertisement of similar hospitality services from your competitors and keep your customer's attention focused on what you can deliver.
You can also adopt various marketing strategies within your app to promote newly developed services within your business. For example, the inclusion of video advertisements and poster-like images to convey information about the latest deals that are available.
Flash sales with discounted prices for services that are less in demand can be marketed through the apps to increase traffic towards the sales of the service. This would not only help sell the service but also aid to avoid losses related to its potential lack of usage.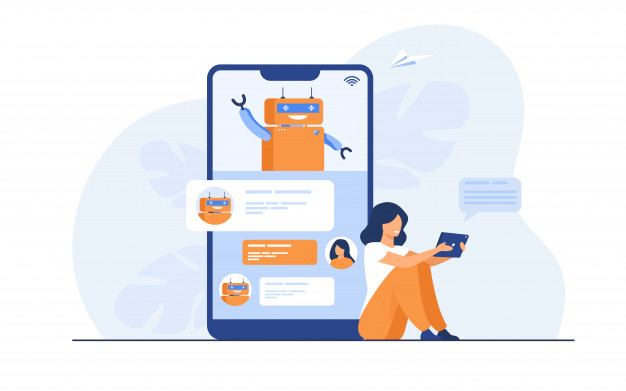 Having a mobile app to address all the areas and services associated with your hospitality brand does have a gray area of creating an impersonal touch to your customer's user experience.
Since the hospitality industry is reliant on maintaining interactions with your customers, the incorporation of a chatbot would add a sense of personal touch to your brand's mobile app.
This would enable customers to perceive a feeling of not being isolated throughout the process of booking and availing of your service. Chatbots will eliminate the fear of not being able to receive assistance in case of errors made by the customers due to technical difficulties or other issues.
Placement of chatbots within your mobile app would serve with automated step-by-step assistance for customers who are in need.
App-based chatbots can also list keywords that are mostly used by users in their inquiries. Using this list, you can set up automatic responses to facilitate the easy transfer of information and assistance. This will aid your interaction with multiple users with the same concerns.
Know the top mobile app development trends.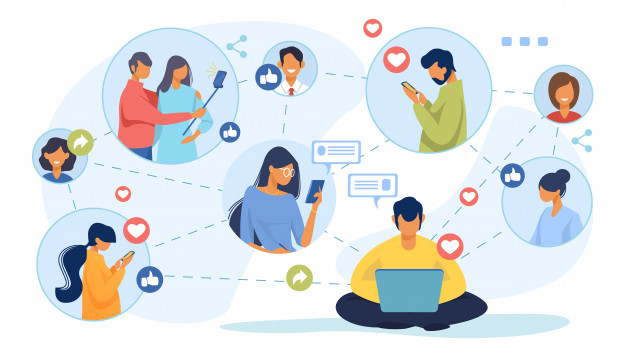 Every individual enjoys the sense of being a part of a community. And if the community is a rewarding one, the feeling would be impeccable.
It is crucial to create a partnership with loyal customers who would return to seek your brand's hospitality services again in the future. Such partnerships last long only if your customer also receives some benefits from being a part of your community.
Loyalty programs and associated rewards for your returning customers can be smoothly managed using mobile apps. Receiving a reward as soon as a booking is made through the app would establish a sense of giving and gaining in your customers. Furthermore, this will persuade them to maintain brand loyalty.
Your loyalty programs benefits can include services such as:
Reward points for every purchase of service
Discounted pricing for the customer's next booking
Additional complimentary services for achieving new tiers in brand loyalty, etc.
App-based loyalty programs also help convert your trusted customers into brand ambassadors by influencing them to avail offers and benefits by inviting more potential customers from their contacts to utilise your services. This would directly promote the marketing of your brand in the hospitality industry.
Learn How to Acquire the First 20 Customers for Your Startup.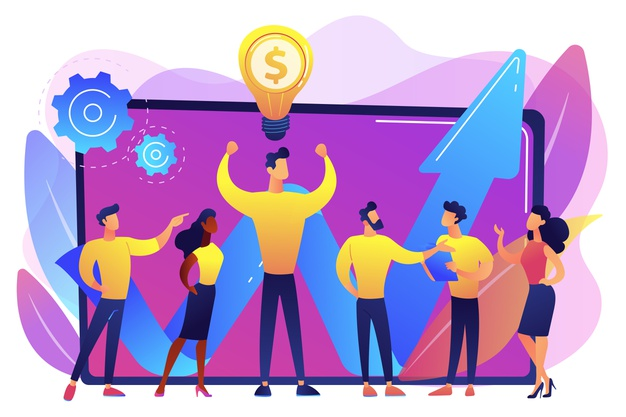 Currently, brand-specific mobile apps in the hospitality industry are limited in number due to a lack of awareness of their benefits. This is where an initiative from your side to develop a mobile app for your brand would put you a step ahead of your competitors. An app has the potential to expand your customer base and improve their experience in accessing your brand.
Moreover, top mobile app development companies in the USA are keen on developing stronger and better software to assist the hospitality industry.  The early setup of such technologies would make your brand one of the pioneers in adopting modernised promotion techniques of the hospitality industry.
A mobile app dedicated to your brand would reflect a sign of high grade and standard of professionalism to the services your industry provides.
This would also minimise your need to hire more human resources to manage services such as bookings, cancellations, and customer services. An added benefit would be minimising the likelihood of human errors while attending to your customer's needs due to lack of attention, inaccuracy, or misunderstandings. Mobile apps can single-handedly take care of all these aspects for you with limited surveillance.
Enhanced user experience will direct and proportionally increase customer loyalty toward your brand. Thereby, you would open doors toward a continuous source of monetary profits.
To ensure enhanced user experience, read and understand the top mobile usability issues and solutions to fix them.
Conclusion
There are more pros than cons in the use of mobile apps to nurture your business in the hospitality industry. An investment made towards the development of a mobile app for your brand would ensure the maintenance of a direct communication channel with your customers.
The development of such apps is aimed at increasing connectivity and engagement. Thus, it is important to remember that a mobile app will only deliver satisfying results when constructed skillfully. With the support of an intelligent and well-equipped team of mobile app developers from top app development companies, your app will be designed to absolute perfection.
Speak with our tech experts to know more about developing your product.