We all are in the midst of the mobile revolution. Creating a mobile app is not an easy job as it is a strategic decision. Not only does it have an impact on your brand but it also has a direct relationship with how customers deal with your product and services in the future.
Therefore, adequate planning and knowing what to include and avoid will instill a proactive mobile app development process. Rather than tracing out the footsteps of success stories, it's better to understand why certain mobile apps tend to fail in the market.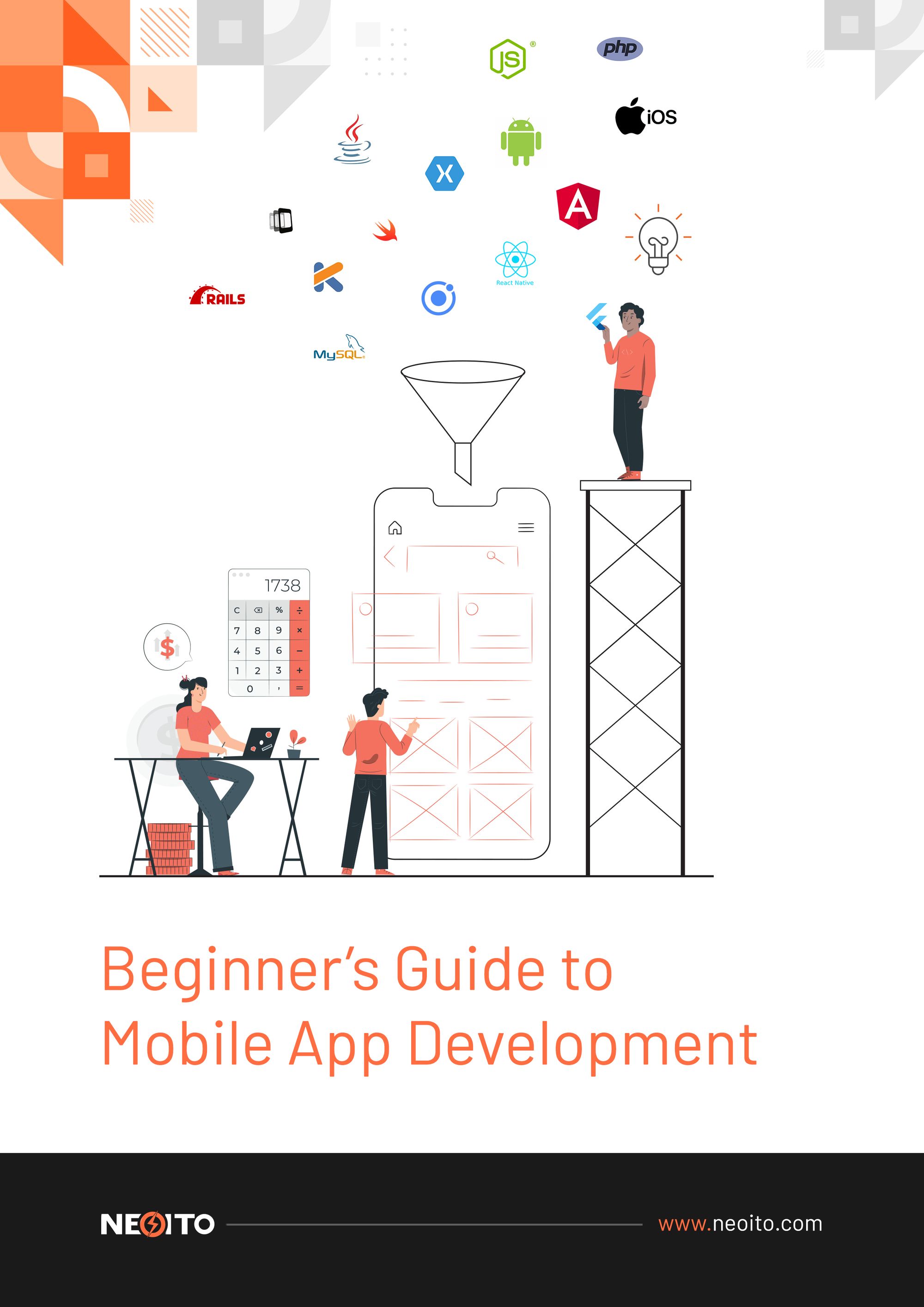 Free Download
A Complete Guide to Mobile App Development
The major reasons why mobile apps could fail in the market
1. Lack of Originality in the Idea
A good idea is a key to any successful start-up, but the absence of scalable ideas and lack of a solid strategy makes mobile apps sink, despite the best intentions of the creators.
These days the app stores are over-saturated with mobile apps that tend to have similar features, where most of them tend to fail. Therefore, to avoid this, it's necessary to carry out thorough research, to help you to figure out both the strength and weaknesses of your app, and to define your own competitive advantage.
A Unique Value Proposition (UVP) is definitely the preliminary step to consider for an app's success.
2. Lack of Market Research
It's quite easy to assume that users are going to like your app, but how can you be sure of that?
Your mobile app development project should not be idea-driven, instead it should be based on strong market research and target audience. Without proper market research and target audience identification, you won't be able to develop an app that will efficiently attract the users.
3. Unimpressive UI & UX
When people find it difficult or time-consuming to use an app, they choose to uninstall or not to download it. So, if your customers aren't downloading your app, it might be because of the unimpressive UI/UX.
UI design, also called visual design, is directly linked to the visuals, while UX design is linked to the user's thoughts as it includes the tech side of the app. So, in order to develop a successful mobile app, your UI/UX design strategy needs to be on point.
4. Device Compatibility
From varying operating systems to networks and devices, ignoring platforms while developing a mobile app could be a major issue for a mobile app to fail. You cannot go with a specific platform just because it suits your idea.
The platform you select must be the preference of your target audience as well. Whether its Android or iOS, an unsuccessful app is not just because of the app performance, quality or lack of user experience, but also because the platform hasn't been carefully studied before development.
Read on to know How to Create Apps for Android and iOS Using React Native?
5. Neglecting Backend Support
The process of mobile app development depends on the usage of different technologies to meet varied objectives. It is the backend that actually helps applications to manage multiple functions for varied users along with ensuring desired security.
Therefore neglecting this part could lead to the failure of an app in the future.
6. Ignoring App Testing
Before launch, it's important for developers to perform rigorous app tests. If not tested properly, software bugs will surely ruin the user experience leading to the end of an application.
7. Poor Marketing Strategy
No matter how great, your app idea or features are, it won't succeed if users don't know about it.
A strong marketing strategy should be considered from the very beginning and it should be part of the whole mobile app development budget from the start, and not after the product is ready.
8. Ignoring User feedback
Knowing how customers feel about your app and its features can take you a long way.
Customers might have unrealistic expectations or niche use cases, but their feedback is a valuable resource. They're the ones using your app, so they have a better perspective on how it could be better.
Also, check out How to Acquire the First 20 Customers for Your Startup.
Final Thoughts
No matter what obstacles come your way you need to strive for success. Unless the above challenges are addressed, it would affect the overall growth of your mobile application. Further, if you are a start-up and mobility is your priority then you need that initial acceleration to get started.
We are NeoITO, one of the top mobile app development companies in Utah, Salt Lake City, USA. With years of experience, our team has specialized in crafting custom mobile and web apps that escalate the ROI and maximize the desired market value.
Suggested Read: 11 Productive Mobile App Development Tips for Startups & Small-Scale Businesses.