Working with freelancers can be a rollercoaster ride. Well, it can be quite the ride of your life if you know the ropes.
This blog is all about helping you hire freelancers. From understanding what drives a freelancer to how to manage a freelancer, you'll learn all the tips and tricks that will help you utilise the expertise of freelancers to enhance your tech startup business.
Read on if you want to:
Understand the nuances of freelancing.
Figure out when to employ freelancers.
Find credible freelancing websites.
Employ reliable freelancers for your projects.
Get an idea of the costs involved in hiring freelancers.
Help your startup level up by managing freelancers the right way.
Who Are Freelancers?
Imagine working from anywhere in the world.
Working without being fettered by the constraints of a glass cubicle. Working without pressure from superiors and working on your own time. You are working for yourself, and because you love your job.
It goes without saying that your work will be at its creative best. This is what a freelancer does. Wouldn't you want someone like that working on your startup projects?
Writers, UX/UI designers, business consultants, you name it! Freelancers are taking the professional world by storm in almost every field under the sun.
They are basically self-employed individuals who undertake work from businesses  on a one-time or contractual basis. Although freelancers were conventionally thought of as the nomads of the working class heroes, demand for freelancers hit its peak when the Covid-19 pandemic brought the world to its knees in 2020.
Grabbing a steaming cup of coffee as you scramble to beat the rush hour traffic is a thing of the past now for a lot of people. Statistics show that freelancers accounted for around 36% of the global workforce in 2020. And these numbers are only climbing as many  professionals are leaving their 9 to 5 jobs to enter freelancing careers.
It is, of course, the convenience of being your own boss that drives people towards freelancing opportunities. Now, if you run your own startup, you can't really become a freelancer. But, you can still hop on this raging trend and utilise the expertise of freelancers to drive your business growth.
How, you ask? Read on!
Why and When Should You Hire Freelancers?

The reasons to hire freelancers for your business are numerous and the benefits they bring to the table are manifold.
For starters, hiring freelancers is not as expensive as bringing in a new employee. You don't have to worry about health insurance, dental benefits or severance packages. You need to pay freelancers only for the work they handle instead of paying a full-time employee even on those days when there is a lull at the office.
And best of all, you get access to a large, global talent pool when you decide to outsource your projects to freelancers. Hiring a freelancer is also a good idea when you're short on resources and time and need to get small tasks done.
Of course, you can't just replace your entire workforce with freelancers. So, when should you hire freelancers and for what kind of projects?
In a nutshell, businesses prefer freelancers for short-term tasks or projects that need special expertise.
Consider this scenario: You have a one-time project like setting up a website for your startup business. Your core team's expertise does not cover web design or development. It would not be a good idea to spend time and resources to train your team to develop the required skills for this one-time task.
So, what do you do?
Yes, you hire a freelance web developer to get the job done without any hassle and let your team focus on what they do best: growing your core business.
Which brings us to the next important question:
Where Can You Find Reliable Freelancers?

You can find freelancers easily, especially now that most professionals opt to work from home for safety reasons. The key is to search in the right places. A lot of freelancers get new projects based on client goodwill. This means that someone who has employed them is impressed enough by their work to recommend them to other friends or colleagues in their own circle.
The best way to find a freelancer is to ask the people in your network if they know any good and reliable freelancers capable of handling the work you need done. Your family or friends might already know freelancers who are good at their job.
The advantage of trying to find a freelancer through your existing network is that they are already vetted by those you trust.  So, you won't have to worry about their ability to manage your tasks.
If that doesn't pan out, there are numerous credible freelancing websites out there to help you find freelancers who fit the bill.
Let's take a look at some of the top websites that will help you hire freelancers to make your job easier.
1. LinkedIn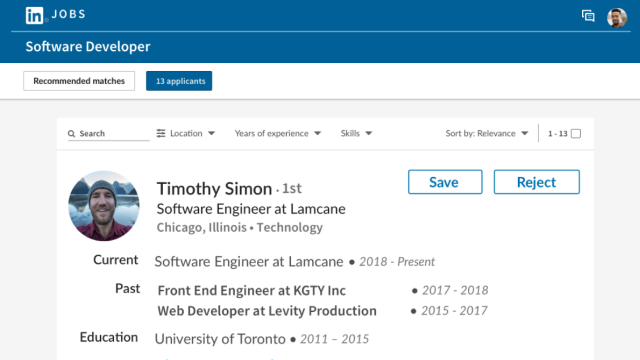 LinkedIn is one of the largest networking sites for professionals from various domains to come together and connect to share ideas. Although it is not a freelancing website, it is also a great place to find freelancers for your startup business.
LinkedIn helps you connect with passionate professionals in a meaningful way. It also helps you build the right network of freelancers for future projects.
Pros
Great networking opportunities
Job and news updates
Financially feasible
Cons
Chances of spam content from malicious users
2. Upwork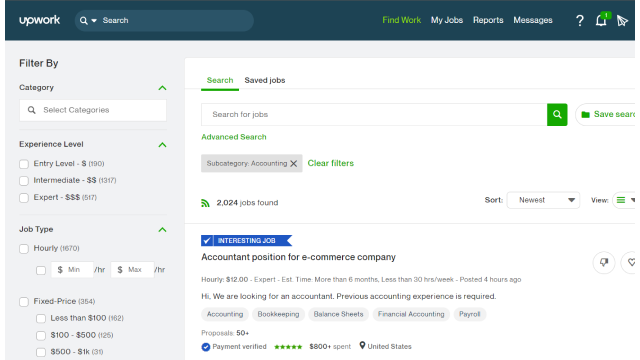 Upwork is another great option when you're trying to hire freelancers for your startup business. With a global network of freelancers offering their services, you can easily find your right candidate on Upwork by creating a profile and posting your job requirement.
Upwork is careful with onboarding freelancers, so you'll find reliable freelancers for budget-based projects. Upwork also offers payment protection to keep you safe from fraudulence.
Pros
Secure payments
Credible freelancers
Budget-based projects
Cons
Drawn-out selection processes
Costly service fees
3. Fiverr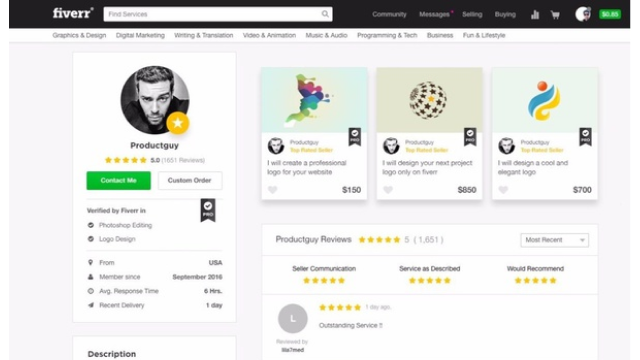 Fiverr is a freelance portal that provides streamlined ways for recruiters to connect with potential freelance employees for a diverse category of jobs.
Here, the sellers (freelancers) offer their gigs (services) to the buyers (that would be you) through a system of bidding. The registration process is simple and free of cost, which is an added bonus.
Pros
Free of cost registration
Tailored online courses
Diverse portfolios
Cons
Costly commission charges
Tedious transactions
4. PeoplePerHour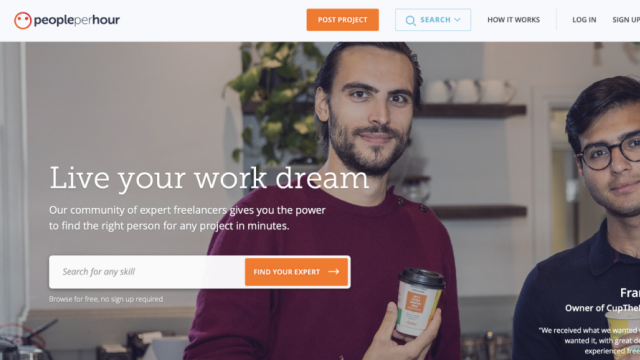 PeoplePerHour lives up to its name and helps you find freelancers for hourly rates or project basis.
It comes with secure payment gateways and automated invoices to help reduce transactional issues between the freelancers and recruiters. PeoplePerHour also helps you post location-based listings to narrow down your search funnel.
Pros
Payment security
Automated invoice generation
Location-based listings
Cons
For freelancers, only 15 free bids are available monthly
5. Toptal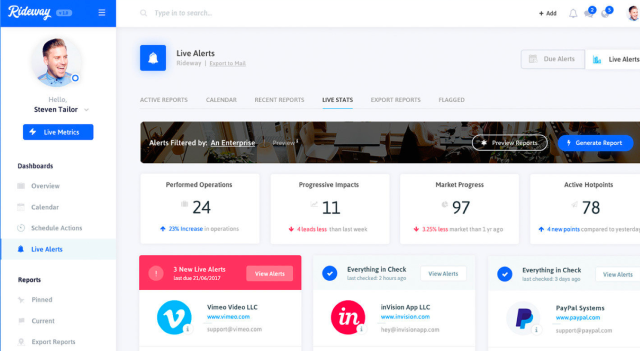 Toptal boasts the top 3 % of talent in the world. They have intensive screening processes, which means only the cream of the freelancer crop is registered with them.
Toptal is a great place to find the most premium freelancers for your startup business, but it is usually only used for big projects.
Pros
Best of global freelancers
Complimentary invoicing and payments
Cons
Time-consuming screening process
Suitable only for big projects
6. Behance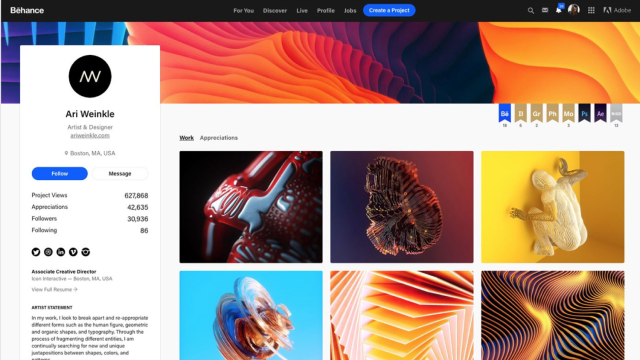 Behance is yet another portal where freelancers and recruiters can collaborate. It tends more towards creative projects, dominated mostly by designers and artists. Behance is a great portal to head to if you're looking for graphic designers for UI/UX projects.
It also lets potential freelancers list their portfolio in detail so you'll have the luxury of perusing the previous works of potential candidates before reaching out to the ones you like.
Pros
Great networking
Good community
Diverse design portfolios
Cons
Dedicated to designers only
Not ideal for core technical hires
7. AngelList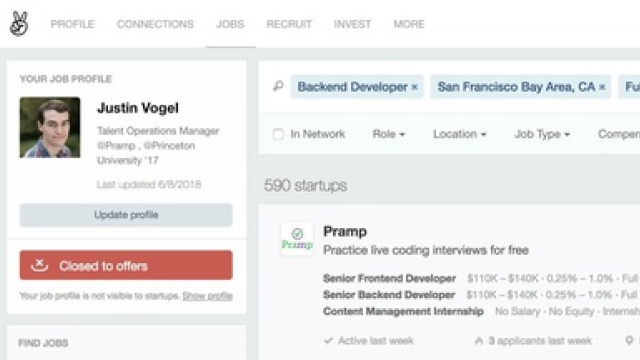 If you're a startup looking to hire, AngelList is the place for you. AngelList focuses solely on connecting startup businesses with potential hires, including freelancers.
Since the website is curated to help startups, you'll have your pick of candidates to choose from their database. Their detailed categorisation also speeds up the search process exponentially.
Pros
Site dedicated to startups
Categorised job listings
Easy to connect with freelancers
Cons
Possibility of spam applicants
8. Guru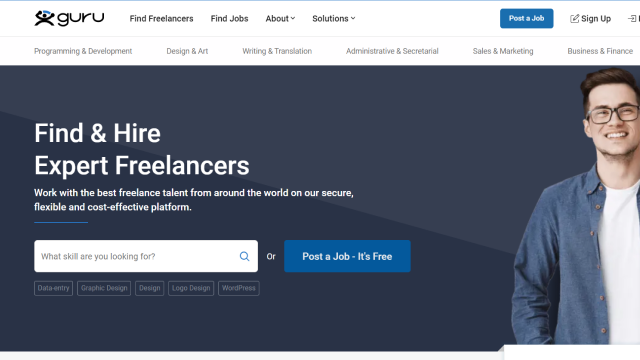 Guru is one of the oldest freelancing portals that is still standing tall, which means they must be doing something right!
With secure payments and free onboarding, Guru offers customised job listing features to help you find your freelancing tech partner quickly and efficiently. They also have premium plans that offer you more tools to speed up your search.
Pros
Payment security
Customised job listing portal
Complimentary membership
Cons
Possible fake freelancers
9. Craigslist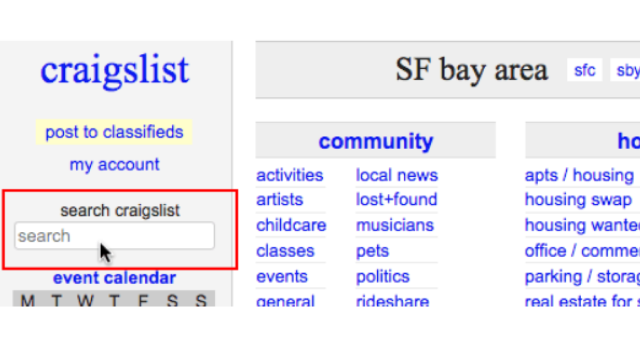 Craigslist is notorious in some circles as the shady underbelly of websites: you can find almost anything on Craigslist, and this includes freelancers.
Extensive search filters help you find freelance professionals from all domains quickly, and even sort them by locality.
Pros
Global community
Extensive job categories
Cons
Chances of fake freelancer profiles
Chances of scammers
10. Dribble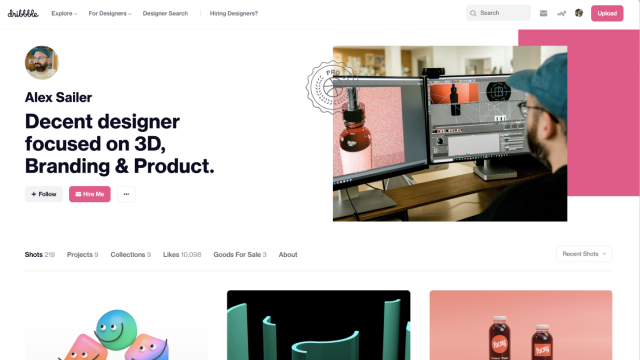 If you need freelance designers for your startups' website and help you with branding, Dribble might just be the place for you.
Dribble hosts a large global network of experienced freelancers who can help you grow your brand value through captivating designs.
You also have the freedom to look through diverse portfolios and works before shortlisting your candidates.
Pros
Extensive network of freelancers
Active global community
Cons
Freelancers who aren't willing to take pro subscription won't get job listings
11. 99 Designs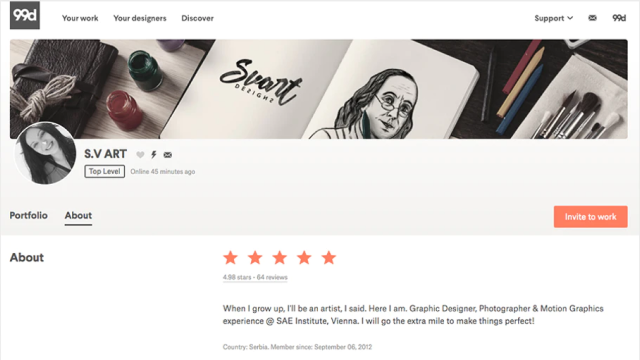 99 Designs is a freelancing community that was curated around the needs of designers and businesses to collaborate.
Whether you just need a logo for your startup, or you need the UI design done for your website, you can hire expert freelancers on 99 Designs' active community who will get the job done.
Pros
Dedicated community
Secure payments
Cons
Costly service fees
Not optimal for core technical hires
12. Freelancer.com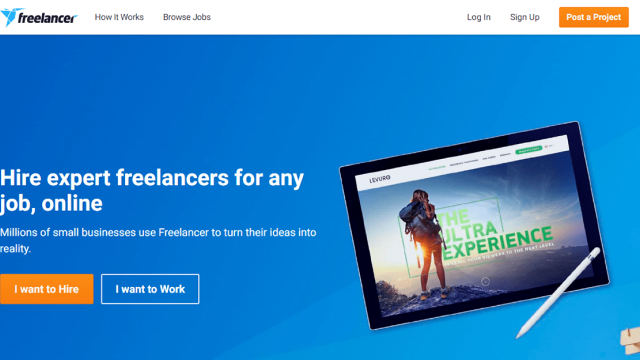 Freelancer.com has a diverse pool of freelancers on its database and can help you connect to experts from almost any field.
It offers a 24/7 live chat and customer support to assist with your search for reliable freelancers. You can also utilise the progress tracker feature in Freelancer.com to keep yourself updated on the project progress easily.
Pros
Advanced progress tracker
24*7 live chats
Great customer support
Cons
Complicated user interface
Potential spam applicants
How Do Freelance Portals Charge You?

Most freelancing websites levy a small commission from you for helping you find reliable freelancers.
The fee varies from website to website, but is nominal in nature. The majority of the websites' income comes from the freelancers themselves, who are expected to pay a solid percentage of their earnings in exchange for visibility to potential recruiters.
The cost of hiring a freelancer can also depend on the type of work. If you need a project completed at a fixed price or at an hourly rate, then the nominal fee you will be charged by the freelance portal will also most likely be fixed.
If you are planning to run a contest and award your project to the best freelance submission, you might be expected to pay the full contest prize funds upfront in case of a guaranteed contest (one where you will pick a winning entry for sure).
You will be given money back guarantees if your contest is not a guaranteed one, but you might still be charged a small fee for the efforts that the freelancing portal exerts on your behalf to set up and run the contest.
The takeaway here is that you must go through the fine print carefully and understand the policies implemented by freelancing websites before you jump the gun and start giving out your credit card details. In any case, hiring a freelancer will be more cost-effective than hiring a new recruit to join your team full-time.
How to Hire Right Freelancers for Your Requirement?

Even though there are numerous options for you to choose from, hiring the right freelancer for your startup business can get tricky if not done properly. The more the merrier, of course, but the more choices you have, the more the confusion.
If you make a wrong hire, you can always opt out of working with that freelancer after making a small payment (for the time they spent working on your project until you figured out they were the wrong fit).
But then you'll have to start the hiring process all over again and that is a definite no-no if you're working on a tight schedule. The best way to avoid this whole mess is to invest the proper time and effort to find a freelancer who will deliver work that matches your expectations.
So, how do you find a freelancer who is best-suited from all your potential freelance candidates?
Here's a simple step-by-step breakdown of the optimal way to hire a freelancer who you have never worked with before.
1) Figure Out Your Scope of Work

The first thing you need to do before starting your quest for hiring the perfect freelancer is to get the basics right. Figure out your exact requirements for the job. And for this, you need to do some thorough research.
What is the scope of the project you're looking to outsource to a freelancer? What is the estimated time of completion? Are there any variables that you need to account for such as changes in the scope as the project progresses?
You should not rush headlong into the search for a freelancer until you're sure you can give them clear instructions on your project requirements and expectations. This will save you time and effort in the future and also ensure that there is no miscommunication between you and the freelancer about the expected project outcome.
Understanding your project will also give you a better idea about how to proceed with the assignment of the project and set reasonable deadlines.
You can also eliminate chances of scope creep, which will cause delays in the delivery of work and increase costs. You can also ensure that the outsourced project will meet all the quality checks once done if you know exactly what you want right from the get-go.
2) Narrow Down Your Search

You don't have to waste time by engaging with every freelancer you find. The objective is to find the best fit for your requirement and this could be time-consuming if you try to connect with everyone who has applied for the job.
Whether you are looking for freelancers from your social network or through freelancing websites, you need to shortlist a list of potential candidates.
Think of it as cake-tasting for a wedding. There are many flavours to choose from and you need to weigh each one carefully before you decide on the final cake flavour.
Make a list of freelancing candidates who have the credentials and experience necessary to finish your project. Once you're done drawing up a preliminary list of potential candidates, narrow it down by eliminating the ones you feel have least to offer.
You will be left with a list of candidates who have the potential to add the most value to your project requirements. Make this list as short as you can by a careful process of selection and elimination before you get in touch with your candidates.
You can compare their rates, how fast their delivery times are, and how much experience they have working on domains similar to yours to create a final list.
3) Run the Necessary Background Checks

Before reaching out to your shortlisted candidates, you need to verify if their portfolio holds up to scrutiny. The internet is vast and anyone can apply for a freelancing job, even people who do not have the right work experience because no one holds them accountable for it.
Your project is your responsibility and you are accountable for hiring the right freelancer to complete it well.
Take your time to examine each profile carefully (trust us, it will save you lots  of time later on).
Checking the completed projects of freelancers will give you an idea about the quality of their final output.
How well have they completed previous works? How diverse is their portfolio? Is the quality of work they exhibit up to the standards that you have set for your project? Do they have any credible recommendations?
Connect with someone who employed them previously and ask about their work ethics. Do they deliver the work within the deadlines they committed to? Are they reliable? Are they available during proper hours for work related communication?
Never hire a freelancer based on just their word. You need to make sure that they can deliver through intensive background checks.
4) Reach Out to Your Shortlisted Candidates

Once you have verified the credentials of your shortlisted candidates (hopefully, your list is much shorter now and has eliminated all the fluff), it is time to evaluate them for yourself.
Connect with the freelancers you think are best suited for the job and understand how well you can communicate with them. Communication is the cornerstone for a healthy working relationship, so do not hesitate to set the tone for all future communication during your first interaction.
Once you engage in an interview with a potential freelancer, you will get a clearer idea of whether or not they are good hires. It will also give you a chance to test their subject knowledge on topics that are relevant to your project.
You also need to ensure that you connect with your freelancing candidates in a timely manner to avoid missing out on good freelancers.
They might have applied for various other jobs and may commit to other work if there are delays in communication from your end. Good freelancers are always in demand, so stay sharp to make sure you bag them for your project.
5) Set Clear Expectations for Both Parties

While you are still in the discussion stage of your recruitment process, make sure that you communicate your exact expectation for all aspects of the project. This will help you avoid confusion later and also start you off on a positive note with your freelancer.  Address these important questions.
What is the scope of your project?
What is your budget?
What is the deadline you have in mind for the project completion?
How often do you expect to communicate with them regarding the project?
How will you deal with the situation if there is any delay from their end?
How do you plan on tracking the project progress?
Are there chances of scope expansions from your end?
How involved will you be in the project?
What is the service quality that you have in mind that the freelancer must adhere to?
You also need to take the time to understand the expectations your freelancers have of you as an employer. Understand their needs and inputs from your end for the project completion.
What are their rates like? Are they satisfied with the payment plan you have in mind? Will they need your help to understand your business better?
Setting clear expectations from the start gives both you and your potential freelancer a chance to analyse if your work relationship will work. You get the opportunity to decide if they are optimal for your requirements and they get a chance to decide whether they want to work with you.
6) Give Them a Small Taste of What's Coming

You can only learn so much about a freelancer from their portfolios and your interview with them. Give them a chance to showcase their work by setting a small task for them. Keep in mind that this task is not designed to get you free work, rather, it is a test to get an idea of their work and how well you can coordinate with them.
So, keep it simple.
You might miss out on good freelancers if you set lengthy tasks because they will opt to take up other paid work.
If it is imperative to your project that the task is complex, then you must be willing to pay them for their work, even if they are not selected for further work. This gesture of goodwill from your end will also inspire a sense of confidence in the freelancer that you are a serious recruiter.
Put together a task that will test their industry knowledge and also give them a chance to showcase their creative side. It will be a preview of the standard of work you can expect from them in the future.
If your freelancer finishes the assigned task on time, then you will also know that they are capable of meeting deadlines without compromising on the quality of work.
What's more, coordinating on the task execution will also give both you and the freelancer yet another opportunity to understand how well you can work with each other.
7) Draw Up an Unbiased Contract

Based on your assessments from the aforementioned steps, you will be able to select the best candidate for the job easily.
It is now time to make your partnership legally binding. This part is already covered if you're hiring a freelancer directly through a freelancing website, but if you're hiring an independent freelancer, you must ensure that there is something more binding than just verbal promises.
Formulate a detailed contract that covers all the crucial points such as the scope of work, quality expectations, payment methods and schedules, and previously agreed upon deadlines. It is wise to include a force majeure cause as well for the rare contingency situations.
The key here is to make sure that the contract you draw up is one that is feasible both to you and the freelancer involved. Both parties should be comfortable with all the conditions and clauses in the contract to avoid confusions or disputes towards the project completion. Your contract should be fair and favour the freelancer as much as it favours you.
For example, if you have added a clause that lets you terminate the employment with a small notice period, then the freelancer must have the option to withdraw from the project with the same notice period too.
An unbiased contract inspires trust in your brand and prompts the freelancer to put their best foot forward. It also helps you maintain transparency in all your dealings, which is integral to a successful project completion.
How to Manage Your Freelancers?

Now that you have one or more freelancers working for you, the question is: how can you manage them efficiently? More importantly, do you need to manage freelancers as you would full-time employees?
Freelancers are not used to being micromanaged. Most freelancers get into the field of freelancing to be their own boss. And if they have successfully built up a reputation for themselves as a good freelancer (why else would you hire them?), then it means that they already know how to manage themselves. Your job just got easier!
We're not saying that you should assign a project to your freelancer and let them loose to fend for themselves. You need to be as deeply involved in the project as you would while supervising your core team. But, you don't need to micromanage them for the project.
You don't need to keep strict tabs on their lunch breaks or worry about whether they spend more days on vacation than actually working. Your only concern should be whether they deliver their end of the bargain.
Are they sticking to deadlines? Is the quality of work delivered by them beyond reproach? Are they crossing all the mutually agreed upon project milestones in a timely fashion? Are they communicating well with your core team in regard to your project?
In a nutshell, are they on the right track to meet your project expectations?
You can enhance your working relationship with your freelancers if you keep a few simple pointers in mind.
1. Set Clear Guidelines

Set clear guidelines right from the start to avoid confusion down the lane and set the tone of your working relationship. These can be related to the quality of work, type of communication between yourself and the freelancer, expected progress reports, and more. You also need to set clear deadlines that your freelancer must adhere to.
Make it a priority to ensure that your freelancer understands that the guidelines you put in place are not flexible unless there is a genuine emergency situation that needs to be handled. Implementing guidelines makes the relationship more professional and also helps you create a roadmap for your project journey.
Freelancers are independent professionals, but as long as they are working for you, they are answerable to you as any regular full-time employee. If you and your freelancer can stick to the pre-established guidelines, you will be able to cover all the project milestones without encountering any major hiccups.
Clear-cut guidelines also help you in case there are confusions as the project progresses. If you suddenly find that you and your freelancer are having trouble seeing eye to eye on a particular project aspect, you can always refer to your initial set of guidelines again to resolve any disputes that might arise.
2. Help Them Understand Your Business

When you work with a new freelancer for the first time, it is important that he/she understands your business properly.
The work you outsource need not be central to your business processes, but unless you help a freelancer understand your company's goals and vision. If you fail to do so, they might not be able to incorporate your values into the work that they deliver.
Explain your core products, the services you offer, your organisational goals, and any other information you think is relevant to helping them know your business like the back of their hand.
If your business domain is new to them, make sure they will be able to handle the project properly and guide them as they acquaint themselves with your field.
If you help your freelancers with the right research on their mission to understand your business, you will be saving everyone involved valuable amounts of time. Feed them the right material and share company documentation that you find explains your business clearly.
It is especially important to put emphasis on this step if you plan to associate with your freelancers on a long-term basis. Integrate them into the team as you would a new full-time hire and assess them periodically to make sure they are keeping up.
3. Treat Them Like Your Regular Employees

At the end of the day, freelancers are not much different from your full-time employees in terms of the value they add to your business. They do the work that is assigned to them and are accountable for proper submissions. So, treat them as you would a regular employee to foster goodwill between yourself and your freelancers.
Remember to be fair. Freelancers are humans too, and come with their own share of worldly problems.
Understand the needs of your freelancers and act accordingly. If you find that one of your freelancers is suddenly delivering work that is subpar, talk to them about it and see how the situation can be resolved amicably.
Freelancers can afford to be flexible with their work timings, which means you can hop on a call with them at your convenience. However, be careful to ensure that you do not exploit this flexibility.
Unless they have explicitly told you that late night calls are okay, avoid contacting freelancers outside of regular working hours. 2 AM calls are a big no-no.
If you see that there is a dispute between your freelancer and your core team, avoid taking sides until you understand the problem properly.
Be unbiased in your verdicts and always make your freelancers feel that you are one team. This will increase their loyalty towards your company and ensure that they will always put their best foot forward for you.
Hold your freelancers to the same standards that you would expect from a regular full-time employee. This means they are held accountable for their work ethics and performance and you must make no compromises when it comes to quality.
4. Be Prompt with Your Inputs

Freelance projects can be simple or complex in nature. If you hire a freelancer to write a blog for your social media handle, then your involvement is minimal, unless you want to give input. However, if you are freelancing a project like a website development project to freelancers, you need to analyse your role in the project.
How involved must you be for successful project progress? Do you need to review anything for the project to move forward? What are the inputs expected from your side?
If your freelancers need any information or resources from your side to complete the job, make sure that they get it on time. A stitch in time saves nine, so make sure that the project is not delayed because of shortcomings from your end.
You also need to ensure timely input so that the work does not stack up and your freelancer is pushed into doing a rushed job just to meet the deadline. This will compromise the overall quality of your project in the long-run.
Arrange meetings as and when required and hold briefing sessions with your core team if it is pertinent to the freelancer's work progress.
For big projects like web development work, assign a "work buddy" for your freelancer from your core team. You need to work together with your freelancer towards the same goal as one cohesive unit.
5. Ensure Effective Communication Flow

As with managing any employee, communication is key when it comes to managing your freelancer. While it is not important to stay connected to your freelancer at all times, you need to establish a clear channel and frequency of communication.
You do not want to find yourself scrambling to get a hold of your freelancer when you have an urgent scope change that needs to be communicated. Similarly, they should not have a hard time trying to connect with you when they require inputs or feedback from you.
Ensuring a good flow of communication between your core team and your freelancers will also help you implement effective feedback loops.
Freelancers can bring more creative value to your projects. As a third party that isn't too close to the action, you can consider them a fresh set of eyes to scrutinise your project objectives.
Consider a scenario where you've outsourced your website's UI design to a freelance graphic designer. Your team might be more focused on the core aspects of your startup business and may not be well-versed with UI design.
Your freelancer will have valuable inputs that can elevate the overall quality of your project. They won't be able to share their valuable feedback unless you make it a priority to give them a voice.
Timely communication also drives more efficient work, and helps everyone stay on the right track. If you communicate well with your freelancer, you can also find problem areas early on and fix them before they add up.
6. Follow Up on the Work Progress Regularly

As with your regular full-time team, follow-ups are a part and parcel of working with a freelancer. The only difference is that the frequency might be less unless the scope of the project is very large.
Keep yourself updated on the work progress so you can correct any shortcomings as and when the project progresses.
In case of large projects, you can divide the work into stages and review each stage as it gets completed. Doing this also gives your freelancer the opportunity to work in sync with your expectations.
If you hold proper project progress meetings, you will be able to see the areas that need improvement and you can change the course for your project in the right direction.
If you implement a feedback system, it will significantly reduce chances of project failure and also help you with better time management. You will be able to track completion times of each project stage and plan your milestones and schedules better.
Regular scrums will also increase the sense of accountability in your freelancer and enhance the overall productivity of all the stakeholders involved in the project.
Overall, this is a more disciplined approach to take and helps both your team and your freelancers to reinforce and reassign changing priorities well.
7. Be Prompt with Your Payments for Completed Work

When you hire a full-time employee, you are expected to pay his or her salary on the same date once every month (as a rule of thumb).
What would happen if you decide to withhold the payment for one month? Your employees get restless and the overall productivity goes down. What if you delay the payments for two months or more?
Chances are, people will stop coming to work till they get paid or resign and look for opportunities elsewhere. This is because everyone has bills to pay and they expect timely remuneration for good quality work that was done on time.
Freelancers are also subject to these emotions and come with financial obligations that they will find hard to uphold unless you make payments promptly.
Maybe another example will put things in perspective for you. If you need a presentation deck for a very important meeting and your freelancer fails to deliver it on the stipulated date, how frustrating would that be?
Delaying payments (unless the work was not done according to your signed contract or not delivered on time) is a sure-shot way to lose good freelancers for future projects. They will definitely be reluctant to undertake more work from you if they need to run behind you for payments.
Unfortunately, a lot of employees take freelancers for granted, even when they deliver good quality work within the decided deadline. Make sure you're one of the good eggs and complete your payments as agreed upon at the time of project assignment.
Are Freelancers Reliable?

As a rule, freelancers are reliable, committed individuals who are trying to carve out their own niche in the professional world. They understand that client relations are important and work towards maintaining a good rapport with their employers.
However, not everyone who calls themselves a freelancer is an experienced one. Since freelancers don't come with documentation of previous employers like offer letters or experience certificates, pretty much anyone can add the word freelancer to their bio and get away with it.
It is important to vet your potential freelance candidates carefully before you make a hire to avoid falling prey to fraudulent "freelancers".
There are simple ways to spot the fake freelancers hiding among the real ones. Take a look at some of the red flags you need to keep an eye out for. They are:
1. Asking for the Full Payment Amount Upfront

Most freelancers work by a simple rule: we deliver work, you pay us. There are also freelancers who demand a partial payment in advance before commencing with the work. But, notice that the delivery of work comes first before you make the entire payment. If your potential freelancer is asking for the full payment upfront, you need to proceed very cautiously.
While it is acceptable to pay a small percentage of the work fee at the beginning of the project to ensure goodwill, it is not advisable to pay for the entire project before the work even starts. Here's why.
Say, you pay the freelancer the whole amount right at the start and shake hands over your contract. You wait for the work to be delivered on time, but the deadline passes and there's no word from your freelancer. What do you do? Or more aptly, what can you do?
There is actually very little that you can do, except mourn your loss and move on to the next freelancer, hoping for the best.
The money might not be significant enough for you to waste resources tracking down the freelancer or taking them to court. In fact, fraudulent freelancers do not leave a paper trail and make it very hard to trace them.
So, identify the red flag and refrain from making the full payment until the work has been delivered satisfactorily. For huge projects, you can also implement a system where you make partial payments as different stages of the work are completed and handed in.
2. Asking for Your Credentials Such as Passwords

Remember how you should run a background check on your freelancer before inviting them for an interview? This helps you verify their credentials and see if they really are what they claim to be.
Similarly, freelancers are also wary of fraudulent employers who make them do the work and flee the scene without making the promised payment.
It is natural for freelancers to ask you to prove that your business is indeed real to ensure that they are not cheated out of their hard-earned dues.
It is, however, unnatural for freelancers to ask you for security details like your social security number. If they do, take it as a red flag and report them immediately so that other recruiters like you are also safe from their scheming hands.
Freelancing is a give and take, and the relationship between a freelancer and their recruiter is built on goodwill more than anything else. Do not volunteer any personal information about yourself that you yourself wouldn't ask them to divulge.
A reliable freelancer might also insist on verifying your identity, as it is highly likely that they have come across dishonest recruiters in their professional careers. You can pacify them by introducing them to your official business website or showing them your business card or LinkedIn profile.
3. Using Plagiarised Content in the Assigned Task

While hiring a freelancer, you need to assign a simple task to them to assess their quality of work and ability to stick to deadlines firsthand. This task can serve another purpose: it can show you if the freelancer is actually credible or simply passing off someone else's work as their own.
Plagiarism is a serious offence and must not be treated lightly. It is also detrimental to your business if you accept plagiarised work.
For example, if your freelancer submits plagiarised content for your blog page, Google will flag your page and your website ranking will drop exponentially.
In the case of content work, you can check for plagiarism easily using free online plagiarism tools such as Grammarly and SmallSEOTools. If the work is related to design, however, it gets a little more tricky.
Do your research properly while evaluating the submitted task and do not focus only on its initial appearance.
Let's say you've assigned a simple website UI design task. If you find that the work is copyrighted or similar to your competitors' websites, you need to report that freelancer and move on.
While imitation is the sincerest form of flattery, you are not paying your freelancer to lift content or design from elsewhere and pass it on to you.
4. Asking for Money Transfers to Personal Accounts After Project Commencement

If you're working with a freelancer you found on a freelancing website, then tread lightly if the freelancer asks you to wire money to their personal accounts. They have already committed a percentage of their earnings through the website to that respective site. So, if they suddenly ask for private money transfers, then something doesn't smell right.
Freelancing websites act as mediators for your final project transactions, which means they will release the money to the freelancer only after you are satisfied with the work delivered.
If you choose to go private with a freelancer you have no previous experience with, there is no guarantee that your work will be completed on time, or even completed at all.
The website won't be able to help you as they will have strict rules in place to ensure that payments are routed through them.
5. Asking for Hiked Rates After Accepting Your Project

If you assign a project at a fixed rate, then your freelancer is not entitled to ask you for higher rates after accepting the work. This is not only unethical, but also not condoned by freelancing websites.
Unfortunately, it is not uncommon for freelancers to try to hike up the price after commencing work. As the employer, you are already invested in the project and you have deadlines to meet. The hike might not be much to you, but such instances will hamper your working relations with freelancers in the future.
You need to ensure that the freelancers you hire adhere to the contractual obligations they undertake when they accept your work.
Conclusion
Hiring reliable freelancers to work with you is actually not that hard. They reduce your team's workload and help improve your business efficiency at comparatively low costs.
There is a catch, though. Getting a freelancer to accept your work does not guarantee its delivery. You pay a freelancer for work that is delivered.
So, what if your freelancer accepts your project and then decides to back out without any payment? You're left high and dry, and your deadlines only get closer.
You can avoid this situation by using a third party to mediate your interaction and take accountability for the project delivery. This is called outsourcing.
For instance, when you outsource your web development project to a reliable tech partner like NeoITO, they will go above and beyond to ensure that your project is a success. This is because, unlike freelancers, outsourcing agencies have a commitment towards customer success as clients form the backbone of their organisations.
Basically, when you outsource work, you're entrusting that entity with getting the work completed. They will hire freelancers on your behalf and manage the payment as well.
Outsourcing staff will not only take accountability for the work delivery, but also manage freelancers on your behalf, freeing up your plate for more important business tasks.
Outsourcing benefits outweigh the benefits of hiring a freelancer, because ultimately, the work is completed by freelancers. The cherry on the top is that outsourced staff have even more to offer your business. They sign up for long-term commitments and place emphasis on maintaining client relationships.