Clients Review
Trusted by entrepreneurs across the globe
"NeoITO was very instrumental in our journey. We have scaled from literally zero to a healthy 8-figure valuation within roughly a year's time."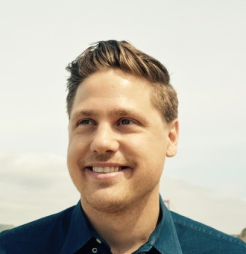 Spencer Dusebout
Co-Founder & CEO at Daily AI
Numbers that tell
our journey
so far
What makes us
unique
Our Edtech development team has grown over the years to provide
cutting-edge
insights along with innovative eLearning solutions.
Successful product releases that have helped businesses scale up and include industry-leading features.
Security standards that ensure all your products are secure from all vulnerabilities and cyber threats.
Expert teams that are all set to address your edtech challenge and build cutting-edge software solutions.
Services

for Edtech

We provide a complete range of solutions for your edtech business to scale across audiences and markets.

01
Skill Improvement apps
We prioritize developing intuitive skill improvement apps on all platforms to boost student engagement and focused learning through gamification. Our apps come with the latest in AI as standard and are custom-built for scaling up based on analyzing user behavior.
02
E2C edtech app development
Our expertise in developing large-scale edtech apps has helped businesses build eLearning software with a complete range of educational material and structured presentations. Keeping up with industry standards and best practices, we ensure our apps are always responsive and fun to use.
03
Employee engagement apps
We understand the importance of developing the right platform for employee engagement and training programs. With decades worth of experience in the eLearning app development domain, you can trust us to build the best-in-class applications to manage and boost employee growth.
04
Corporate training apps
Ensure proper skill development for all employees through scalable corporate training apps. We build customizable software that caters to the needs of your project by enhancing already available material and giving room for continuous improvements through AI and better training modules.
05
Tuition apps
Make remote learning engaging through cloud-first tuition apps. We build mobile applications that are intuitive and user-friendly for students to access learning material wherever they are and also include time-tested features to ensure they get the best out of their learning experience.
06
Virtual classrooms
We advocate for continuous learning and learning for all, and through virtual classrooms, we have helped clients make learning widely accessible. With the best-in-class video streaming, UI, and in-app experience, we help businesses build sustainable learning platforms that scale as they grow.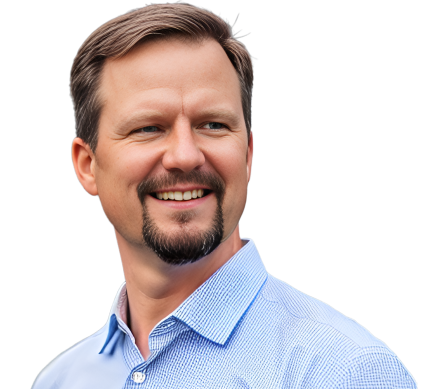 Brian Chapman
President, NeoITO
Ex-Amazon Product Leader, SaaS Founder, Seattle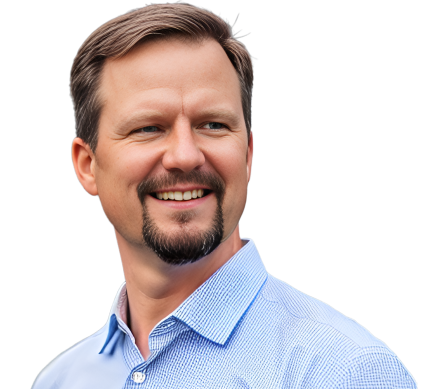 Features We Build For Edtech
Explore industry-leading features to create wholesome experiences for customers through custom eLearning solutions.
01
Video conferencing
We help teams develop responsive and error-free video conferencing tools to ensure live and hassle-free online education.
02
Remote education
We focus on building cloud-first applications that help students access and learn remotely through intuitive edtech applications.
03
Lecture scheduling
Build organized edtech apps that help faculty schedule lectures with ease and stay on top of their work without relying on physical charts.
04
Document sharing
Easily enable document-sharing features to ensure every stakeholder gets access to the right information - including text, audio, and videos - when they need it.
05
Student dashboards
Create individual dashboards for students to understand their current standing, keep up with their study materials, and know their progress every step of the way.
06
Performance tracker
Build comprehensive performance trackers to analyze student output and uncover weak areas to help them get better with ease.
07
Gamification
We can help gamify your students' academic endeavors via a fully digital platform where users get rewarded for tasks done, transforming learning into a playful experience.
08
Live streaming
Ensure the best-in-class live streaming features for your edtech software and ensure smooth communication between stakeholders at all times.
Spotlight Case Study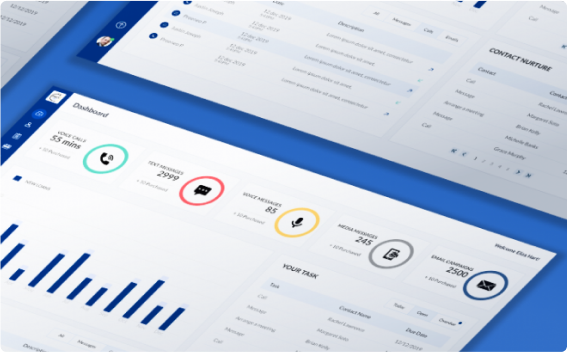 NeoITO was very instrumental in our journey. We have scaled from literally zero to a healthy 8-figure valuation within roughly a year's time.

Spencer Dusebout
Co-Founder & CEO at Daily AI
View case study
Daily AI
Zero to an eight-figure valuation in 365 days
A complete solution for mortgage professionals to help them close more deals, scale their operations and increase ROI
The Challenges
To build a super-quick CRM for mortgage loan officers coupled with AI for extensive automation.
The Solution
To build a super-quick CRM for mortgage loan officers coupled with AI for extensive automation.
The Outcome
We helped Daily AI scale to 8 Figure Valuation in under a Year for their Idea in the mortgage industry.
Tools & Technologies We Use In Edtech Product Development
Frontend
Frontend
Create stunning UI with exceptional UX and responsive web applications with the best of Angular, Vue, React, Javascript, and more.
Backend
Backend
Maintain zero downtime web applications with robust databases, back-end logic, APIs, site architecture, servers, and more.
Design
Design
Collaborate with our designers to build exceptional designs that benefit your customers. We support teamwork through Figma, Sketch, InVision, Photoshop, and more.
Cloud
Cloud
We help deploy cloud-first applications to ensure easy access for customers and zero downtimes with AWS, Docker, Cloudflare, DigitalOcean, and more.
ML & IOT
ML & IOT
We ensure all our products are optimized with the best of AI for limited supervision and increased productivity through Tensorflow, Apache MXNet, Keras, and more.
Database
Database
Maintain and scale databases as you grow your customer base. We develop and leverage exceptional databases in MongoDB, Oracle, MySQL, Elasticsearch, and more.
Mobile
Mobile
Our native mobile apps are exceptionally fast and responsive, thanks to advanced platforms like React Native, Flutter, Xamarin, Angular, and more.
Tools
Tools
We catalyze impeccable team collaboration and upfront communication through Gitlab, Discord, Slack, Trello, and more.
FAQs About NeoITO in Edtech
What are the compatibility standards you follow in eLearning?
Building top-quality education software is our prime objective, and our development team follows the following technical standards:

We strive to go above and beyond market standards to ensure you get the right solution that serves customers better.
How can you improve on legacy edtech learning software?
Existing platforms can always be made better either through individually or a combination of the following methods:

Replace the older technology and adopt an entirely new software approach
Scale up the features of the legacy platform and make it more useful to your customers.
Migrate the platform to a better framework to make it more responsive and vibrant than previous versions.
How long does it take to develop an edtech app?
Although the timeline for edtech app development differs based on the complexity and size of the platform, we provide a robust development approach to ensure you get a scalable, feature-rich, and UX-centric product in the least time possible.
Will your apps be suitable for mobile training?
We understand the importance of mobile training and the impact it has on the learning community. Our edtech mobile apps are custom-built to work smoothly on Android and iOS devices with the best mobile-friendly features to enable an intuitive learning experience.
Start your digital transformation Journey with us now!
Waitwhile has seen tremendous growth scaling our revenues by 5X and tripling our number of paid customers.