Clients Review
Trusted by entrepreneurs across the globe
NEOITO's expertise in software development, attention to detail, and quick response to feedback/changes combined with their commitment to delivering high-quality results, resulted in a highly effective and user-friendly solution.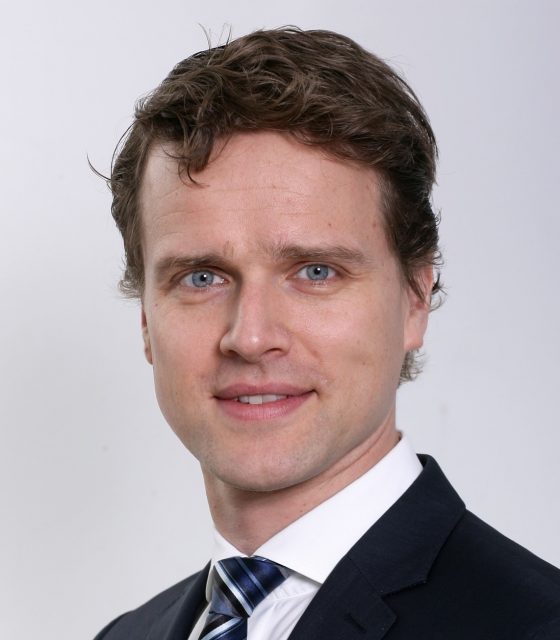 Sander Hansen
Founder INSR
Numbers that tell
our journey
so far
What makes us
unique
Our CRM development team has grown over the years to provide cutting-edge insights and innovative medical solutions.
Seasoned coders: Successful product releases that have helped businesses scale up 2x faster with industry-leading features.
Impeccable Security: Security standards that ensure all your products are encrypted and secure from all vulnerabilities and cyber threats.
The right price: Affordable pricing for all allied software development services to foster long-term commitment and top-notch products.
Round-the-clock service: Dedicated support and maintenance teams to ensure continued scalability and zero downtime.
Services

for CRM

We provide a complete range of solutions for your eCommerce business to scale across audiences and markets.

01
Custom CRM App Development
Build fully customized CRM software solutions fit for your line of business from scratch. Our expert team of CRM developers and business analysts can help identify your core business needs and develop intuitive and functional CRM apps that speed up your business while ensuring information transparency at all levels.
02
CRM Integration
Create a basecamp of information in your CRM to visualize all vital data from multiple apps in one place. With proper CRM integration, gather marketing, sales, support, and all allied domains of your business together in a simplified dashboard, helping you get business insights quicker.
03
CRM Consulting
Explore strategies to solve your specific CRM challenges with our dedicated team of CRM developers and business analysts. Our IT team can help you adopt the best CRM solution, from development to optimization and integration to even platform migration. 
04
CRM Customization
Customize your existing CRM to best suit your business needs and challenges with our in-house CRM developers. Maximize feature utilization and value out of your existing integrations and CRM to build engaging dashboards, workflows, custom features, and more.
05
CRM Migration
Elevate your business processes by migrating from your underperforming CRM to an on-demand platform with ease. Our CRM developers can help you make the jump securely while maintaining all existing features and reducing lead times for your team to implement the upgraded CRM software across your business.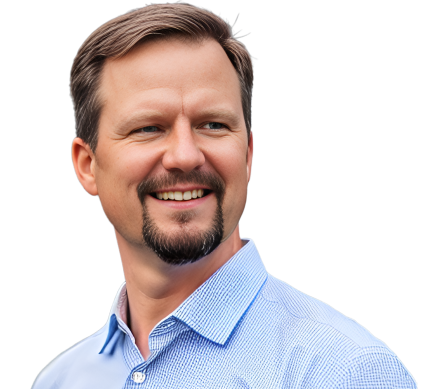 Brian Chapman
President, NeoITO
Ex-Amazon Product Leader, SaaS Founder, Seattle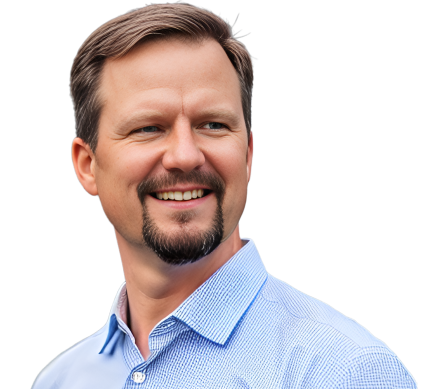 Features We Build For CRM
Explore industry-leading features to create wholesome experiences for customers through custom eCommerce solutions.
01
Marketing Automation
Manage all your customer interactions in one place with intuitively designed marketing pipeline automation CRM. Access your customer database with ease with customized tools for lead management, customer support, upselling, segmenting, marketing emails, social media campaigns, and much more.
02
Contact Management
Ensure all your customer information is stored securely and easily accessible through our custom CRM software development. Intuitively designed to store and retrieve customer data for marketing and insight generation, we help you understand your leads, prospects, and customers with all their past interactions with your business.
03
AI Integration
Speed up business operations with engaging AI integrations ranging from chatbots and email bots to bots that do all the heavy lifting in data management. With the expertise of our AI team, ensure maximum efficiency and effectiveness for your relationship management solution, reducing lead time within teams for maximum productivity. 
04
Reporting & Analytics
Analyze real-time data through engaging dashboards for improved business performance with a custom CRM. Analyse real-time data through engaging dashboards via our custom CRM development services to ensure improved business performance. With detailed report generation on sales, conversion, customer engagement, and more, scale your business through data-driven strategies and improve performance using real-time metrics.
05
Workflow Management
Organize tasks and manage teams with custom CRM tools, ensuring deadlines, timely notifications, tracking progress, and assigning teammates to facilitate better team performance. Coupled with engaging UX design, we ensure the users of your CRM get the full range of services with minimal lead time.
06
Sales Funnel Management
Manage every stage of your sales pipeline with our customized CRM software development and optimize sales processes across marketing, customer support, upselling, and more. Track the progress of all your marketing efforts, close deals faster, and get individual attention to each customer effectively with minimal effort.
07
Fully Customized CRM
We understand that your business may require customization quite different and extensive than your competitors. Our expert CRM developers ensure the complete range of features to fully realize your business goals and track progress for teammates while also ensuring complete integration with your legacy systems.
Spotlight Case Study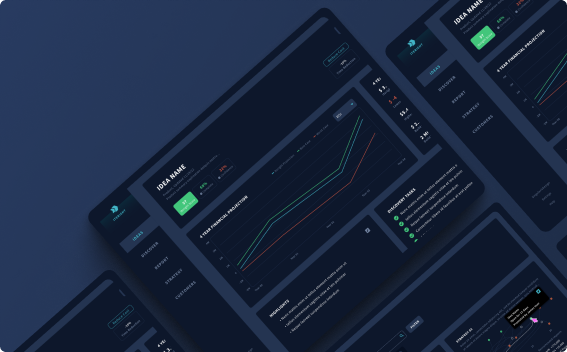 Iteright has the potential to save millions in startup funding and the top VC funds in the market are slowly realizing it. I'm sure Iteright will be a staple business planning tool in the future.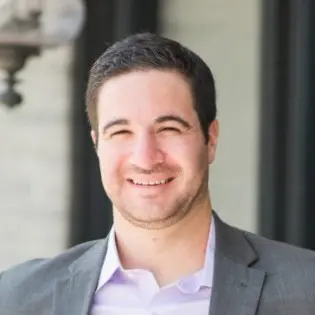 Alex Brodsky
Founder, ITERIGHT
View case study
Iteright
De-risking ideas via a pre-project planning tool for businesses of all sizes
A custom tool for project stakeholders to understand possible risks, opportunities, and strategies before investing funds in a full-fledged product development journey.
The Challenges
A de-risking tool for stakeholders to understand possible risks, opportunities, and strategies before investing in product development.
The Solution
A fully customized project pre-planning tool with features perfect for validating ideas using NLP models.
The Outcome
A super-quick turnaround time of 6 months for a fully functional product release and implementation.
Tools & Technologies We Use In CRM Product Development
Frontend
Frontend
Create stunning UI with exceptional UX and responsive web applications with the best of Angular, Vue, React, Javascript, and more.
Backend
Backend
Maintain zero downtime web applications with robust databases, back-end logic, APIs, site architecture, servers, and more.
Design
Design
Collaborate with our designers to build exceptional designs that benefit your customers. We support teamwork through Figma, Sketch, InVision, Photoshop, and more.
Cloud
Cloud
We help deploy cloud-first applications to ensure easy access for customers and zero downtimes with AWS, Docker, Cloudflare, DigitalOcean, and more.
ML & IOT
ML & IOT
We ensure all our products are optimized with the best of AI for limited supervision and increased productivity through Tensorflow, Apache MXNet, Keras, and more.
Database
Database
Maintain and scale databases as you grow your customer base. We develop and leverage exceptional databases in MongoDB, Oracle, MySQL, Elasticsearch, and more.
Mobile
Mobile
Our native mobile apps are exceptionally fast and responsive, thanks to advanced platforms like React Native, Flutter, Xamarin, Angular, and more.
Tools
Tools
We catalyze impeccable team collaboration and upfront communication through Gitlab, Discord, Slack, Trello, and more.
FAQs About NeoITO in CRM
Can I have a truly mobile-friendly CRM?
Yes. It is our priority to understand all possible devices on which our customers may choose to use their CRM. Thus, our team of developers assures responsive CRM optimized for a wide range of screen sizes, devices, and operating systems.
How do you ensure a fully customized CRM for your customers?
We understand every business differs in its style of work and may require specialized features in its CRM software development to ensure proper customer engagement. To this extent, we understand user expectations and desired outcomes.
With this information, we decide on the best possible UI/UX design, level of complexity, features, and functionalities, also taking into account the budget and time frame to build the final version of the product.
Can your CRM be integrated with our legacy system?
All our software offerings take into account your existing systems and are designed to elevate usability for all stakeholders. Thus, our custom CRM can be integrated with your legacy software and third-party tools to ensure an intuitive user experience.
What are some of the common features we can expect in your CRM?
Every business is different, and so are their relationships with customers. We offer a wide range of features including sales pipeline management, marketing management and automation, customer service management, lead management, and much more.
Start your digital transformation Journey with us now!
Waitwhile has seen tremendous growth scaling our revenues by 5X and tripling our number of paid customers.