Clients Review
Trusted by entrepreneurs across the globe
NeoITO has been a great development partner and an important contributor to our success.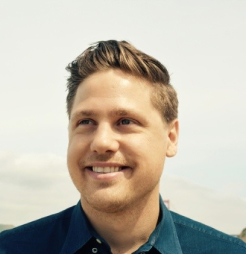 Christoffer Klemming
Founder & CEO at Waitwhile
Numbers that tell
our journey
so far
What makes us
unique
Our Fintech development team has grown over the years to provide
cutting-edge
insights along with innovative Fintech solutions
Successful product releases that have helped businesses scale up and include industry-leading features.
Security standards that ensure all your products are secure from all vulnerabilities and cyber threats.
Expert teams that are all set to address your Fintech challenge and build cutting-edge software solutions.
Services

for Fintech

We provide a complete range of solutions for your Fintech business to scale across audiences and markets.

01
Custom fintech software development
We are team of developers and business analysts with decades of experience helping customers build custom applications in banking, insurance, and financial industries, providing a comfortable and timebound approach for fintech software development.
02
Insurance applications development
Our developers have worked extensively on building user-friendly applications to customers in the insurace sector, gaining critical domain expertise on user behavior, target market, and risk assessment, helping users get more out of our services.
03
Digital finance transformation
We have helped customers in the fintech domain to take on a fully digital approach to simplify work. Our primary goal has always been to create error-proof, structured business applications in the financial, banking, and insurance industries.
04
Legacy app and system modernization
With extensive knowledge of modernizing legacy software, we help you get more features added to your already-built system and supercharge productivity like never before. This also includes patching up any void in your software to make it more effective.
05
Fintech software support and consulting
We help fintech teams with all-around support to keep them up-to-date and compliant with changing industry standards. Our team of industry experts are here to find opportunities to upgrade or expand your software market and get better results quickly.
06
Staff augmentation
We maintain fully functional mission-ready project teams that could easily offset your workload and help build products faster. With our expert developers, analysts, and project members, we ensure a comfortable development strategy for projects of all sizes.
07
Cryptocurrency software development
Neoito offers exceptional cryptocurrency software development services, with in-house researchers and developers experienced in designing groundbreaking crypto offerings. We also have an evolving knowledge base of crypto target market needs to help businesses in the domain.
08
Banking software development
Our team of IT experts have expansive domain knowledge and experience in helping customers build banking software and allied services that meet the requirements of their target customers, and also ensure timely upgradation to meet the changing demands of the industry.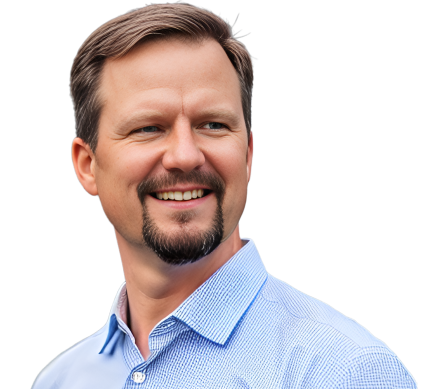 Brian Chapman
President, NeoITO
Ex-Amazon Product Leader, SaaS Founder, Seattle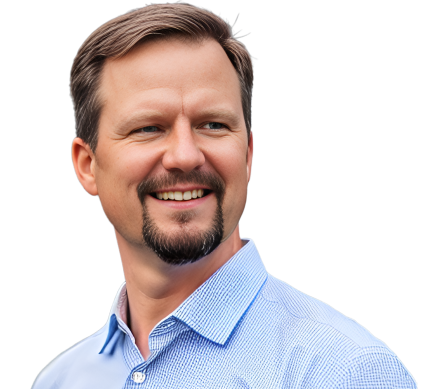 Features We Build For Fintech
Explore industry-leading features to create wholesome experiences for customers through custom fintech solutions.
01
User dashboard
Optimize data management and streamline operations with custom-built dashboards to keep you updated on your progress.
02
Automated actions
Make banking and allied activities easier for customers by saving user information securely and shortening their product journeys.
03
QR code and card scanning
Make transactions easier for customers by adding a QR and card scanning feature, thereby ensuring the usability of your system.
04
Multi-currency support
Build options for customers to see, change, and manage multiple currencies for easy access. Also, help users from multiple countries use your app with ease.
05
Card management
Create portals for users to add card details for transactions, and also enable verification systems to enable cardless payments.
06
Loan calculator
Build loan calculators to improve the usability of your app for customers availing loans from financial institutions without hassle.
07
Expense tracking
Integrate expense tracking into your application to help customers manage all their transactions on a single platform.
08
Payment gateway
Create custom secure gateways to enable safe customer transactions while also maintaining quick and effective data management.
Spotlight Case Study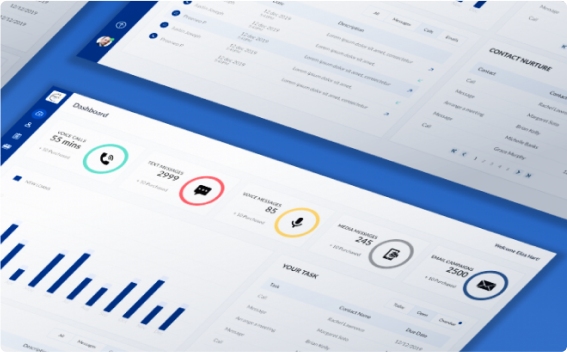 NeoITO was very instrumental in our journey. We have scaled from literally zero to a healthy 8-figure valuation within roughly a year's time.

Spencer Dusebout
Co-Founder & CEO at Daily AI
View case study
Daily AI
Zero to an eight-figure valuation in 365 days
A complete solution for mortgage professionals to help them close more deals, scale their operations and increase ROI
The Challenges
To build a super-quick CRM for mortgage loan officers coupled with AI for extensive automation.
The Solution
To build a super-quick CRM for mortgage loan officers coupled with AI for extensive automation.
The Outcome
We helped Daily AI scale to 8 Figure Valuation in under a Year for their Idea in the mortgage industry.
Tools & Technologies We Use In Fintech Product Development
Frontend
Frontend
Create stunning UI with exceptional UX and responsive web applications with the best of Angular, Vue, React, Javascript, and more.
Backend
Backend
Maintain zero downtime web applications with robust databases, back-end logic, APIs, site architecture, servers, and more.
Design
Design
Collaborate with our designers to build exceptional designs that benefit your customers. We support teamwork through Figma, Sketch, InVision, Photoshop, and more.
Cloud
Cloud
We help deploy cloud-first applications to ensure easy access for customers and zero downtimes with AWS, Docker, Cloudflare, DigitalOcean, and more.
ML & IOT
ML & IOT
We ensure all our products are optimized with the best of AI for limited supervision and increased productivity through Tensorflow, Apache MXNet, Keras, and more.
Database
Database
Maintain and scale databases as you grow your customer base. We develop and leverage exceptional databases in MongoDB, Oracle, MySQL, Elasticsearch, and more.
Mobile
Mobile
Our native mobile apps are exceptionally fast and responsive, thanks to advanced platforms like React Native, Flutter, Xamarin, Angular, and more.
Tools
Tools
We catalyze impeccable team collaboration and upfront communication through Gitlab, Discord, Slack, Trello, and more.
FAQs About NeoITO in Fintech
How is it better to outsource Fintech software development?
Outsourcing your Fintech product development has a ton of benefits including:
Reduced time to market
Access to the latest technology in your offering
Reduced workload for your in-house team
Getting more time to invest in your core business
Better expertise at a reduced cost
Have you worked on any Fintech projects before?
Yes, we have a long list of success stories building Fintech products for our customers at NEOITO. With seasoned developers heading the Fintech division, we understand the risks and responsibilities associated with developing complex Fintech offerings. With a well-defined product roadmap, we ensure all our customers enjoy a safe product development journey with us.
How do you ensure data security for the products you build?
Having expert teams that handle high-risk projects and make them multi-million dollar enterprises, we are exceptionally wary of threats to customer data. At NEOITO, we ensure financial data security through advanced encryption, access controls, adherence to industry standards, and constant upgradation of our security protocol based on the latest advancements in technology. You can rest assured that your data gets maximum protection by default.
Can your team work in different time zones?
We are already working with clients across the globe on projects that require dedicated teams. So yes, working across time zones is not a problem at NEOITO.
Start your digital transformation Journey with us now!
Waitwhile has seen tremendous growth scaling our revenues by 5X and tripling our number of paid customers.