Your stellar startup idea won't blossom into a spectacular product overnight. It will take a good business plan, a lot of hard work, a spirit that won't quit…and tonnes of research!
To join the list of successful startups, you need to understand why research methods are important and the different research methods you can employ.
In this blog, we'll drive home why research methods are important for startups, explore the types of research methods, and explain the scope of business research methods. So, stay with us till the end.
Why Is Research Important for Startups?

A wise startup founder would never underestimate the importance of researching, especially since you are a new business in uncharted territories.
If you do your research well, you will definitely be able to gain an edge over your competition.
Even better, you'll get a good idea of your target audience and their needs, the level of competition you'll be facing, and the potential demand your product will have in the marketplace.
However, haphazard research simply won't do! You need to take a methodical approach towards business research if you want to achieve the best results.
Using the right research methods in the right places can give you an in-depth understanding of the nuances that will drive your startup business and your target market. This can help you streamline all your business processes and save a lot of unnecessary expenses.
Do you now understand why research methods are important? Read on and we'll show you how to make the most out of your research.
What Are the Types of Research You Need to Know?

You understand why research is important. Good.
Now, let's take a look at the different types of research you need to do for your startup business.
1. Product Research
Product research is the first type of research you need to look into. If your product is not good enough for your intended market, then there really isn't much point in moving ahead.
Product research helps you understand which features and characteristics you need to add to your product. It will help you understand what sort of a product is desirable in the marketplace and tailor your final product accordingly.
Ask yourself these questions:
What are the features you can add to enhance the desirability of your product?
Is your product idea good enough to keep up with the competition?
How can you innovate your product?
2. Market Research
While you're researching your product idea, don't forget to look into the marketplace demands as well.
Will your products or services have user demand in the marketplace of your choice?
Will the overall market cycle be feasible to receive your product?
Is there a niche demand in the market that you can address with your final product?
What are the current market shares for startups offering similar products?
Is the marketplace already saturated with products akin to yours or will your product be able to make its mark easily?
Read more about market research for a business startup.
3. Competitor Research
To be honest, you don't need to worry about your competition if your product is good enough.
Here are a few things you should consider, however:
Who are all your biggest competitors?
What is the scale at which your competitor businesses operate?
What are the unique selling points of your competition?
What are the advantages your product has over your competition?
Will you be able to offer competitive prices to match those of your competitors?
4. Audience Research
Audience research is an integral part of your startup business launch. It can come in handy in all the different stages of your product development cycle such as ideation, design and development, product launch and marketing, and product evolution.
Here are some of the questions you need to evaluate:
Who exactly are your potential customers?
What do your users need?
Can your product make the lives of your users easier or better in any way?
How receptive will they be to your final product?
Are there any problems that you can resolve for your audience using your products?
Are your marketing strategies in sync with your audience expectations?
5. Financial Research
You're setting out to make a difference in the tech world with your product. You want to revolutionise your field and deliver exceptional user experiences. You want to touch lives.
You also need money to do all the above.
Financial research is just as important a part of your business plan as any other component. Let's consider these questions:
Can your target audience afford to spend money on your product?
If so, will your pricing be enough for you to break even on your investments?
How long do you think it will be before you can attain financial stability?
Is your product cost effective during the development stages?
Are your financial projections accurate?
6. SWOT Analysis
Despite the best laid plans, startups fail. Don't let yourself fall victim to the common challenges faced by startups that can be overcome easily with the right preparations. Psst! Take a look at our detailed guide on why startups fail and how to make them successful.
You need a Strengths, Weaknesses, Opportunities, and Threats (SWOT) analysis for your startup company to give you an idea of the long and bumpy entrepreneurial road ahead of you!
A SWOT analysis will help you in the following ways:
It will highlight the strengths your company can use to its advantage.
It will give you a chance to rectify your weak areas before they come back to bite you.
It will give you a clear idea of the opportunities you can utilise to grow your business.
It will help you understand the potential threats to your business and how to manage them.
What Are the Commonly Used Business Research Methods?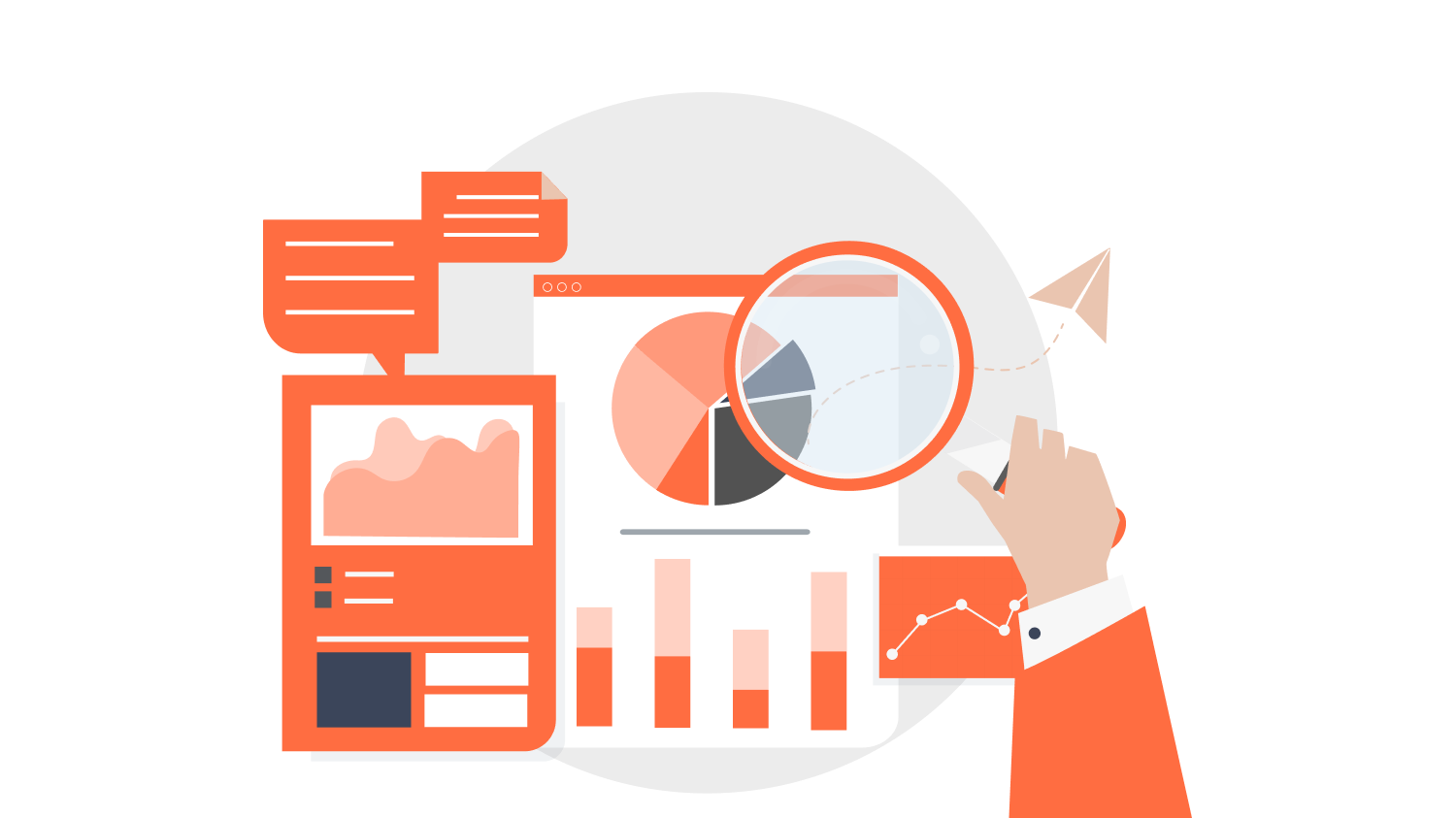 There are numerous business research methods out there that will help you get primary and secondary research data. We will walk you through the most common ones.
1. Quantitative Surveys
Quantitative surveys are one of the most popular types of research methodology that is used when you need to collect large amounts of data in a short amount of time. It gives you a broad idea of what large groups of people want.
For example, if you're setting up a stationery store in a town, you cannot go door to door asking how many people will need stationeries. You can, however, engage a small group of people, say a hundred people, and note down their stationary requirements.
When you find the corresponding requirements of the entire population, you'll have a rough idea of the inventory you will need to procure to meet your consumer's needs.
2. Focus Groups
Focus groups are a more refined approach to surveys and include small groups of people who are similar to your target audience.
Starting group discussions is a great way to get invaluable information about how your potential audience will receive your product. You can conduct focus groups to facilitate engaging discussions about your products or services and their advantages and disadvantages.
You can also use focus groups to conduct in-depth interviews to see if your business systems are working the way you intended. Since focus group participants are unbiased in their opinions, you will get reliable data that humanises our business proposition.
3. Qualitative Research Interviews
Qualitative research interviews focus on quality over quantity. Instead of gathering inputs from a big or small group of people, such interviews narrow down their focus to one-on-one interviews.
This is a great approach as it helps you conduct detailed interviews to get a deeper understanding about how your product or service affects an individual.
You must, however, be careful about two things:
Select interviewees who fit the profile of your intended audience.
Do not ask leading questions that may make the interviewee biased in their answers.
4. Qualitative Case Studies
Qualitative case studies also aim to give you in-depth information and a wealth of data about your product and how your users interact with your product.
It is a time-consuming method as you will be monitoring your subjects over a period of time.
The benefits of qualitative case studies are numerous:
It helps you refine your business proposition in accordance with your target users.
It helps you gather data that aids in value addition for your product.
It gives you insights into important market trends that in turn help you predict your business requirements.
5. Feedback Loops
Feedback loops are another great way of data collection that is relevant to your business.
If you're willing to put in the time and effort, you can get feedback from all your stakeholders and utilise it to improve your product and overall performance.
Feedback loops also help you stay connected to the needs of your end users, so that you can tweak your products and services as and when required.
Conclusion

Exhaustive and well-directed research is the key ingredient in successful startups.
There are no shortcuts here. You need to dig deep and understand everything, and we mean everything, related to your startup business if you hope to make it big.
So, what are you waiting for? Put together a research team and get cracking!
Liked this blog? Leave a comment!
Read More: Growth Hacking Process Made Simple: A Step-by-Step Guide For Your Startup