Growth hacking techniques along with some of the greatest growth hacking tools are vital for startup companies.
When you're devoting all of your efforts to creating your products or services and hiring the greatest personnel available, growth marketing might feel like a needless investment.
But here's the reality:
Without marketing you are missing out on a lot of potential growth of your business.
It's pointless to have a fantastic, life-changing product at the heart of your business if no one knows about it! If you want to attract your ideal consumers, you must put yourself out there.
Even if you already have a million customers, investing in growth marketing always pays you off in the end.
This blog  contains a list of 35+ growth hacking tools, extensions, and plug-ins that we use or would recommend to you in 2021. These tools will provide you with new chances in sales and marketing, as well as making your job much simpler!
If you haven't already know what growth hacking is and what are the best growth hacking strategies, then I suggest you read our previous blogs interlinked here within.
Growth Hacking Tools Used By Successful Startups in 2021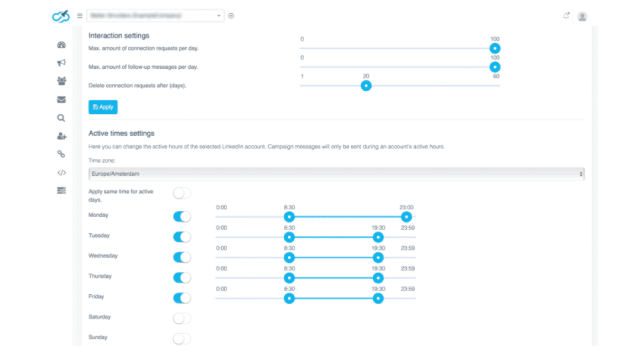 Expandi is an amazing growth hacking tool that helps B2B marketers and entrepreneurs execute growth hacking activities like lead scoring, lead nurturing and follow-ups and more. With Expandi, you can create a customer funnel with pre-sales and post sales stages.
With a click of a button, you can target a specific group of customers to engage with and qualify as prospects. You can identify a potential customer's interest, like a certain type of product or service, and create email templates that can be sent out to them to boost your sales.
The sales template feature allows you to create outbound sales campaigns, building a certain type of pipeline every time you send out a specific series of emails. The idea is to get sales pipelines growing as you move into the product-launch cycle.
Expandi also lets you automate your LinkedIn marketing efforts. Based on the qualities of your ideal client, you may automatically check profiles, send individuals invitations, and send messages.
But beware: no one appreciates spam, so if you are to alert someone with your mail, be sure your message is meaningful.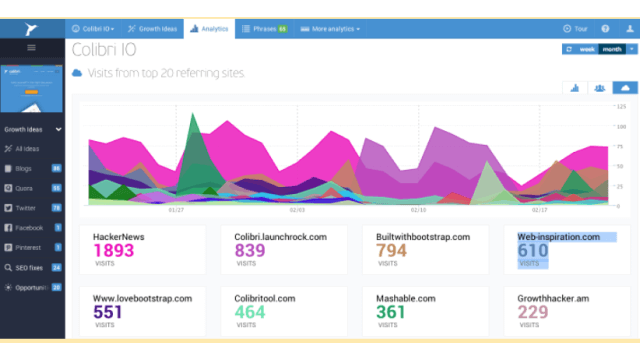 Colibri is a Visual CRM that helps you build and maintain strong relationships with your customers. Built for sales and marketing teams, it helps them interact with their customers more efficiently and effectively.
With Colibri.io, you can manage your customer relationships, onboard new leads, and follow-up with them at the right time. It also gives you and your team quick access to social media platforms including Facebook, Twitter, and LinkedIn.
With Colibri.io, you'll be able to track all your interactions with your customer on all their different social media platforms in one place. You'll also be able to use powerful search and reporting tools to quickly identify trends and patterns, analyse the overall impact of your sales and marketing efforts, and predict how they will perform in the coming year.
In the time it takes to get an accurate picture of the impact of your efforts, you can pivot your growth strategy to a different direction. For example, you might adjust the focus of your marketing efforts based on how many subscribers you have in your CRM.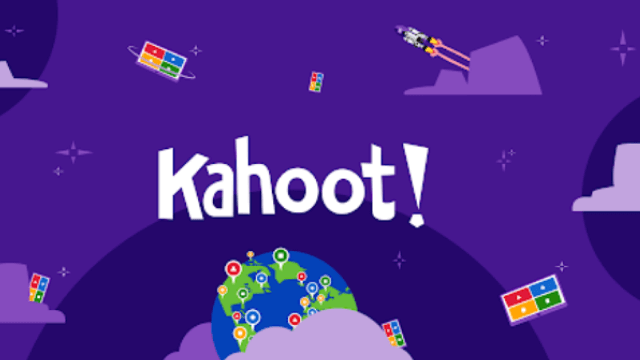 Kahoot is a cloud-based co-creation platform that can transform team communication and collaboration by enabling free and powerful online quizzes, games, polls, and scavenger hunts.
Kahoot offers an open platform where anyone can create their own games or quizzes for the community to play, view, and share. Users around the world can create their own group on the platform, invite their friends, and work collaboratively to complete tasks.
With Kahoot, you can create immersive quizzes and games that help you keep your customers engaged, educate them, and empower your team. You can create quizzes based on your business or market segment or on popular topics. For example, you can create quizzes based on your product, feature, service, or even topic.
If you need inspiration, you can use the Kahoot Community to browse through other user-created quizzes, games, and other fun ideas that people are sharing.
In addition to creating quizzes, you can also plan and implement social media campaigns on the Kahoot platform. With Kahoot, you'll be able to launch social media campaigns using a highly engaging and relevant marketing framework and viral strategy.
For example, you can create quizzes based on your product and industry and invite your team members to participate, while you can use the platform to drive audience engagement and create revenue from the quizzes.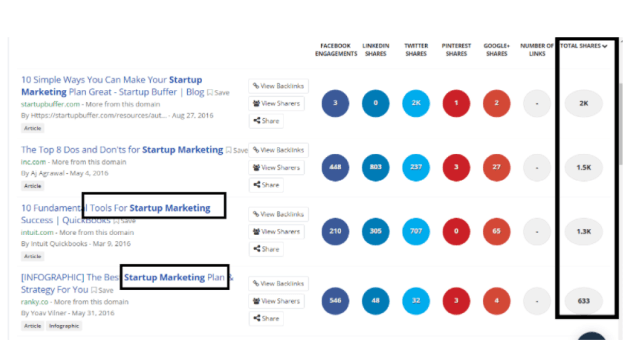 This service is great for discovering interesting content by querying millions of websites around the world.
Whenever I'm having a hard time figuring out what to write about, I go to Buzzsumo to see what's trending in the business. This provides me with a sense of what's popular right now.
A side note: don't copy Buzzsumo's ideas exactly as they are. Identify the current trends and create something that you would be proud of.
This will help you in becoming a better online marketer and lead you to dig up valuable content and ideas to improve your digital presence and boost your rankings in search engines.
This marketing software makes it easier for small businesses to become more efficient and manage marketing materials. This is done through the creation of email newsletters and targeting their target customers.
MailChimp is easy to use and offers multilingual and multimedia capabilities. For example, users can also integrate Twitter and Facebook updates to create more engaging content for their website. It also offers customers support via email.
The software is ideal for small businesses that are keen on maintaining consistent contact with customers and generating positive comments for their website.
Notable Attributes:
Easy to use and set up for a business of any size.
Revenue-generating features.
Marketing can be boosted via email, text, and social media.
Integration with Facebook.
Approved by Google as an enterprise software.
What if we told you there's a no-code tool to build highly converting landing pages? Yes, you heard it right! Unbounce is one such amazing landing page builder for entrepreneurs, especially startup founders.
Unbounce's 'Conversion Intelligence' and 'Smart Traffic' capabilities clearly differentiate them from their competitors.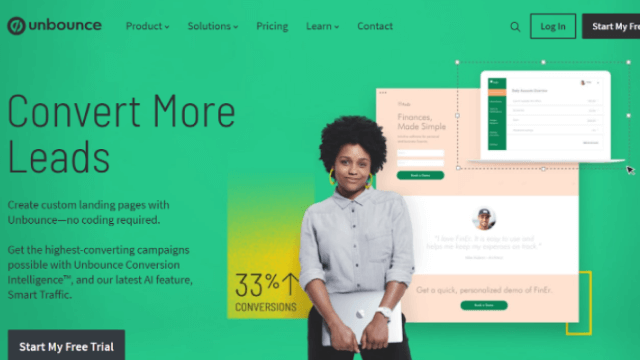 When operating highly focused initiatives, such as account-based marketing campaigns, you need your entire funnel to be personalised to your target demographic. This is why having custom-made landing pages is so crucial.
Think about it…
If you click on a chatbot ad for an amazing product or service and go on a homepage that isn't dedicated to what you were initially looking for, what would you do? Will you still proceed to hire them or buy their products? Of course you won't.
Whereas, if you would have found exactly what you were looking for when you were redirected to a landing page, the chances of your conversion would have been 10X.
So that's why I recommend using a platform like Unbounce to easily construct several, campaign-specific landing pages while creating your marketing funnels. Your conversion rates would undoubtedly improve, and search engines will reward you for it.
You can save time and create high-converting landing pages in mass with Unbounce by duplicating your most successful landing pages. You may also do A/B testing to evaluate which messaging and designs perform best on different landing pages.
Zapier is a fantastic solution for low-budget entrepreneurs because it delivers you the complete workflow automation across your mar-tech stack. It also comes equipped with third-party app integration, allowing you to simply chain commands using a "If X happens, do Y" framework.
You may use automation to integrate numerous activities and apps into a single Zap. Zapier can save you a ton of time by automating almost any instance of your digital life.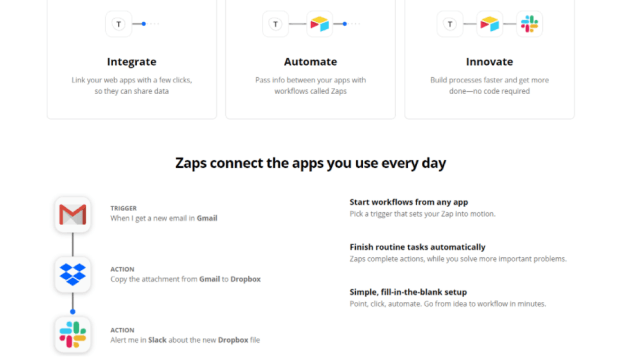 One of the reasons why Zapier has grown in popularity is the sheer amount of accessible integrations – slightly over 3000 at the time of writing this article. If you look at their apps page, you'll notice that they're precisely organised into categories.
It's not a big deal if you have a favourite app that you'd like to have connected to Zapier. Simply contact their support team, and Zapier will do everything possible to connect you.
There's a lot you can do with Zapier.
As a startup entrepreneur there are a lot of zaps that will help you automate any instances of your business.
Feedier is a one-of-a-kind survey and feedback platform that growth marketers can use to track real-time satisfaction, gain visual data insights, and engage different audiences with engaging experiences.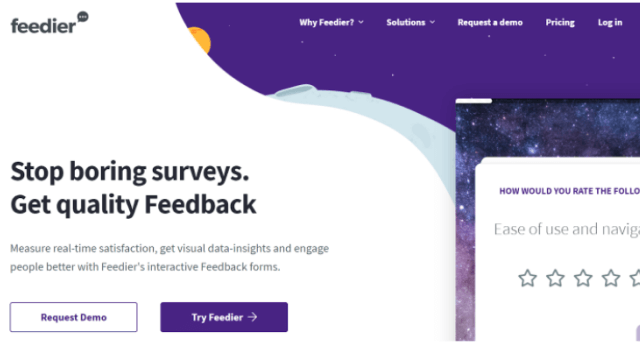 Feedier, in particular, features gamification-based interaction modes. Because gamification is such an effective viral marketing strategy and process. I am always grateful for marketing platforms that contain it.
Feedier, above all, enables you to swiftly construct highly interactive forms and digital experiences. From there, you may track satisfaction, ask interactive questions, reward loyalty, and end the loop with an action.
Feedier's mission is to help you and your team acquire more responses, turn those responses into insights, and provide tools that make it simple to take action.
While influencer marketing has been criticised in recent years, marketers who use the right influencers to promote their products continue to see phenomenal returns.
According to a recent research by MediaKix, 89 percent of marketers felt influencer marketing's ROI was comparable to or better than that of other marketing channels.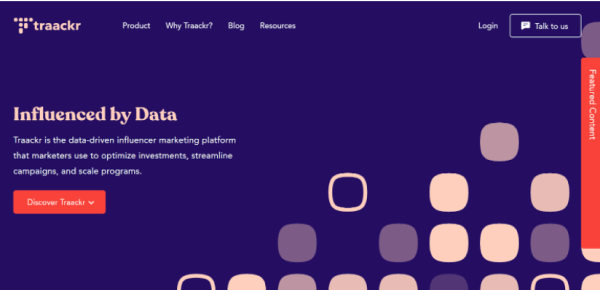 Traackr is one of the most effective influencer marketing tools on the market. Marketers may utilise it to optimise investments, streamline marketing, and grow initiatives thanks to its data-driven platform.
Traackr offers detailed information on over 6 million vetted influencer profiles, including demographics, fraud detection, brand affinity, and historical performance metrics.
Tracker's platform can help you uncover influencers and sort out the best for your business.
Finally, Traackr enables you to manage effective campaigns for organic advocacy, events, and paid partnerships using configurable processes and influencer insights.
Autopilot is a visual marketing automation solution that assists businesses in creating customer journey maps. Email, in-app, online, and snail-mail communications are all part of the software's multi-channel marketing capabilities.
Users may customise journeys based on audience behaviour, create workflows to automatically distribute messages across different channels, produce journey progress reports, and more using Autopilot.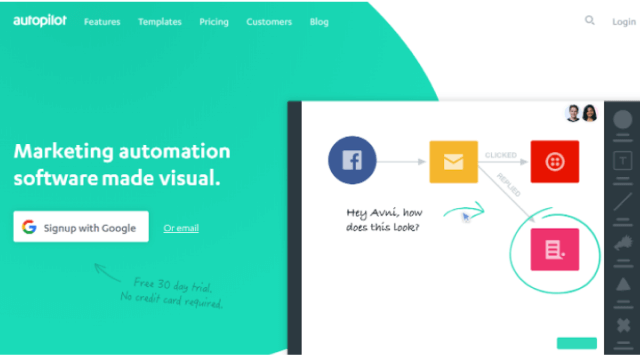 Users may easily automate procedures and build up customised messages using the self-service tool's drag-and-drop interface.
Measurement of campaign ROI and revenue funnel optimisation based on real-time performance are also included in Autopilot. InsideView, GoodData, Zapier, Slack, and Twilio are among the platforms that the programme interacts with.
11. SimilarWeb
SimilarWeb is a service that calculates the overall amount of traffic that various websites receive. It lets you examine your competitors' top traffic sources, which are divided into six categories including referring sites, social traffic, and top search phrases.
For many people, SimilarWeb has been a lifesaver. It enables us to assess how competitors are functioning, identify their weaknesses, and identify areas where we may improve.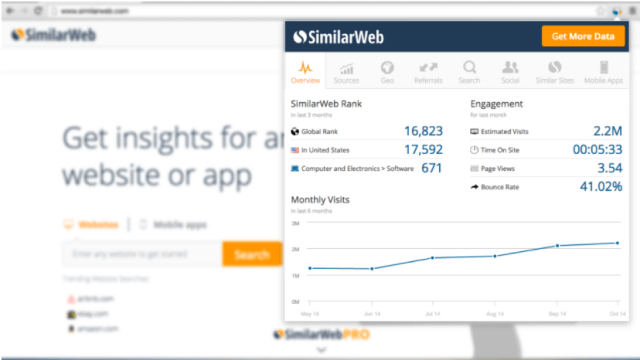 It also helps if you want to contact a website (for backlinks, PR, partnership, etc.) to determine how trustworthy and large or tiny the platform is.
Similar Web comes with an extremely user-friendly browser extension for tracking and analysing traffic. You may also utilise SimilarWeb to obtain more granular information on competitor analysis.
When you upgrade to SimilarWeb Pro, you gain access to a plenty of advanced features, including device distribution, audience information, and traffic sharing across social media networks.
Click to Tweet is a simple and free way to promote your company or product on Twitter. From getting 3x more shares for your blogs to turning your readers as your product/service advocates, there is a lot this shiny little app has to offer.
There's no need for learning some fancy code that you must integrate into your text for creating a tweetable link. It's as simple as having access to the right free tools and resources.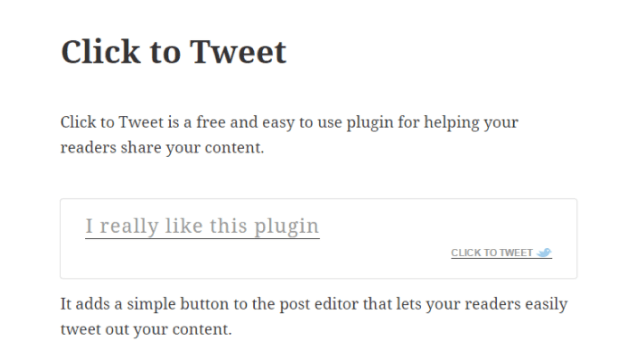 As you can see, hitting the "click to tweet" call-to-action generates a tweet that you can publish using your own Twitter account.
It's quite simple to set up and can be used anywhere (landing pages, emails, websites, social media posts, etc.). Here's how you can put it to use:
Go look for a plugin named "Click to Tweet".
Install and activate the plugin on your WordPress site.
You'll now be able to make a specific section of your content more shareable.
Let's imagine you have a business blog and you're creating a post about some statistics. You can use the plugin to allow readers to easily click on a button and post the quote or statistics on their twitter, along with the blog's URL.
Isn't that amazing?
13. SessionCam
SessionCam allows you to monitor recordings of your website visitors (including mobile) in order to track their actions performed on your site and to boost conversions.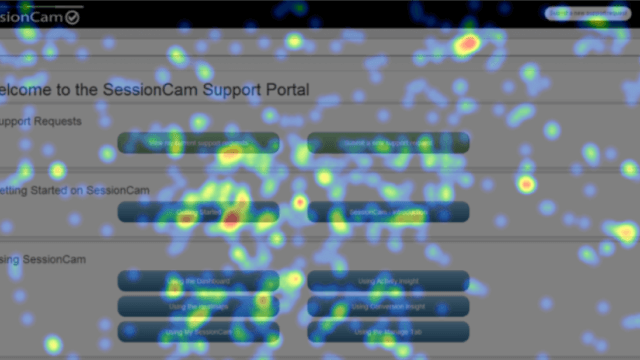 With this tool you also get access to heatmaps in addition to session recordings helping you learn more about user activity on your site. This way you'll be able to create conversion funnels to determine the rate of drop-off between form pages.
This incredible application can also monitor and report on the frequency with which visitors trigger each error message on your website. Once you diagnose those errors stopping your visitors from converting, you can then perform a complete website re-optimisation which will eventually enhance your website conversion.
SessionCam can be easily connected with third-party analytic tools like Google Analytics to further track your performance.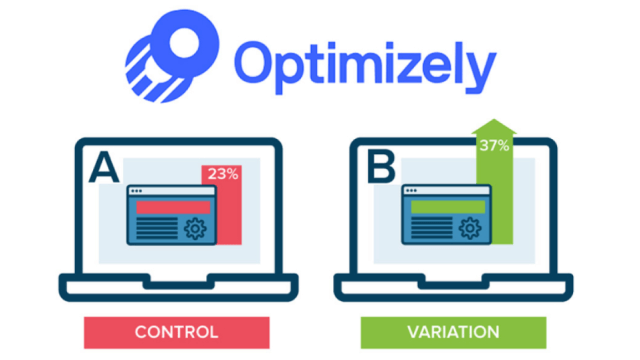 Optimizely is a website testing software that allows the owners to create and conduct A/B tests. This is to ensure that conversion rate optimisation initiatives are validated. Using the service's dynamic or basic features, you can plan a variety of experiments for your web pages.
By making a/b testing simple, Optimizely helps you increase engagement, interactions, and conversions on your website. You can run a/b and multivariate tests on your website without having to change the code.
In a matter of minutes, you'll be able to put all of your website optimisation ideas into action. Optimizely also allows its users to keep track of important metrics that show how well these improvements are working.
Custom targeting, audience prioritisation, custom templates, visual editor, developer tools, and APIs are among the features that are offered by Optimizely. On top of that they also do have a web and mobile site customisation tool.
Lastly but not the least, Optimizely also integrates with Hotjar, which will skyrocket your multivariate testing to the next level.
15. Qualaroo
Qualaroo is an automated research platform that enables digital product teams to acquire important user insights in the quickest and most seamless way imaginable.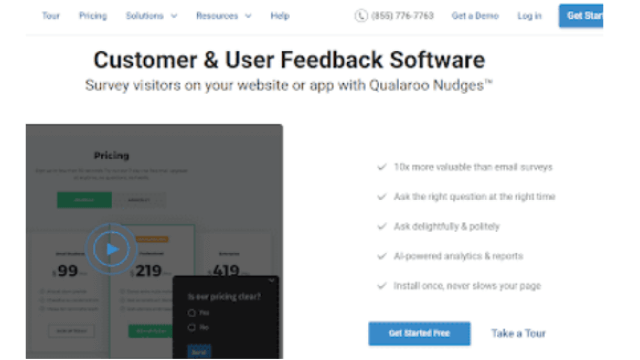 The main purpose of Qualaroo is to survey your website visitors and to learn what they're looking for and why they're taking particular activities on your site. The tool's unique ability will help you in understanding why your customers and prospects make decisions.
By uncovering these hidden objections and by identifying what they liked the most, you can optimise the landing page accordingly, which will definitely increase your overall lead conversion rates.
If you are into email marketing, you would already know the hectic results that you get out of it. Because, with the regular email marketing campaigns, you are trying to address your users without the ability to know how they are already interacting with your business.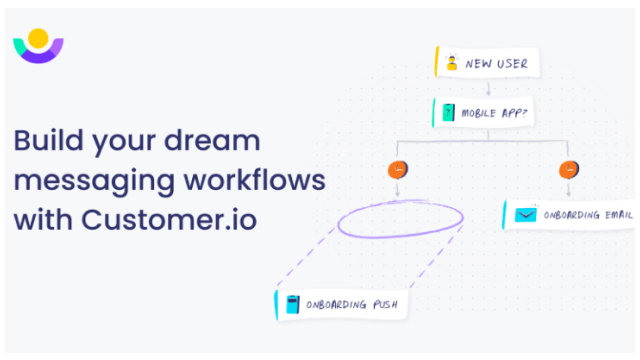 This is where we see the advantage of this tool. Customer.io enables you to send tailored messages to website visitors or app users depending on their actions performed. The tool also provides seamless integration with your app to help you with the following:
Onboarding new sign ups
Converting them into customers
Retain them in the long run
By using behaviour and user profile info, this tool can send people meaningful yet automated messages across email, push-notifications, SMS and even letters. Also the ability to send customised newsletters for different audience segments based on behaviour analytics is fantastic.
HubSpot is an inbound marketing software that enables your company to succeed at inbound marketing while also connecting it to real-world business outcomes.
HubSpot connects your whole marketing funnel, from drawing visitors to completing sales. It achieves this by combining a number of features and allowing marketing and sales departments to handle all of their efforts in one location.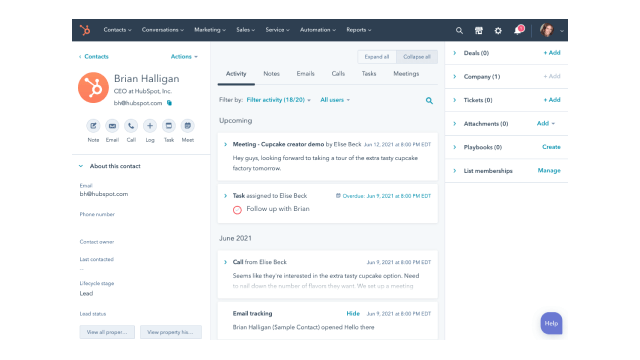 HubSpot promises a wide variety of features that make managing customer relationships easy. In addition, the features are easy to customise.
Benefits of using HubSpot for your Startup Business:
It's all-in-one: Everything is taken care of by HubSpot's solution, including blogging, lead nurturing, and even the analytics.
Social media marketing: HubSpot has a fantastic social media calendar and scheduling system with amazing visibility that makes social media execution a snap.
Lead tracking and conversions: Hubspot provides an overview on how users arrive on your website, source of traffic they used to find you, what they do while in your site, and how quickly they leave.
Content creation: HubSpot enables you to write blog posts in advance and schedule them, relieving you of the burden of maintaining a consistent presence on your blog throughout the day.
CrystalKnows assists you in better understanding others. The software creates a personality profile for you based on a person's social profile and offers advice on how to interact with them effectively.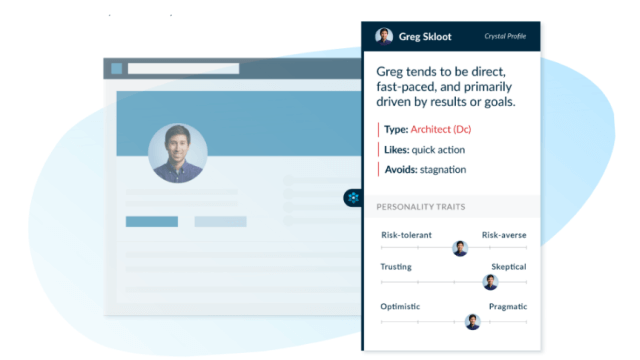 Companies such as Accenture, Google, and Microsoft use Crystal since it integrates with leading sales and marketing platforms such as Salesforce, Hubspot, and LinkedIn.
Crystal implements Personality AI, a revolutionary tech that employs machine learning and artificial intelligence to estimate a person's personality based on their internet history.
Businesses can now use the Crystal button on LinkedIn to understand more about someone's personality and how to engage with them more efficiently.
GrowthBar is a Chrome Extension for SEO that makes your life a whole lot easier! With every Google search, GrowthBar displays the following:
Your search term's keyword difficulty.
Keywords that are similar, such as volumes and CPC.
For each result, the most significant SEO statistics (e.g., how much traffic a page receives, how valuable that traffic is, and the Domain Authority of that result) are listed.
Even the competitor's Facebook advertisements.
GrowthBar appeals to me as a growth marketing tool because it was created by two true growth hackers (Mark and Hailey from GrowthMarketingPro), ensuring that it is tailored to the needs of every growth hacker.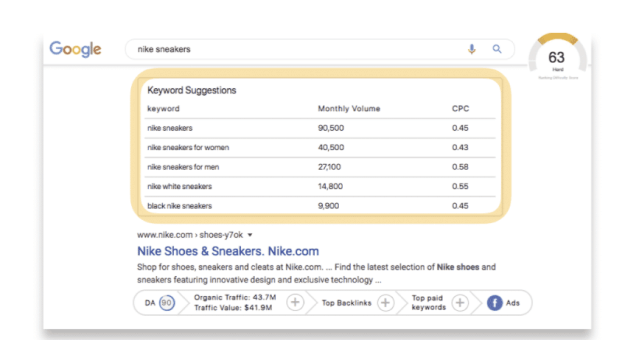 Ahref's SEO Toolbar and Moz's MozBar are two other options. GrowthBar is my favourite because it is so simple to use.
Pardot is yet another marketing software that focuses on email marketing. This software allows businesses to leverage their contact list to create personalised marketing campaigns. Users can also target their audience using retargeting technology.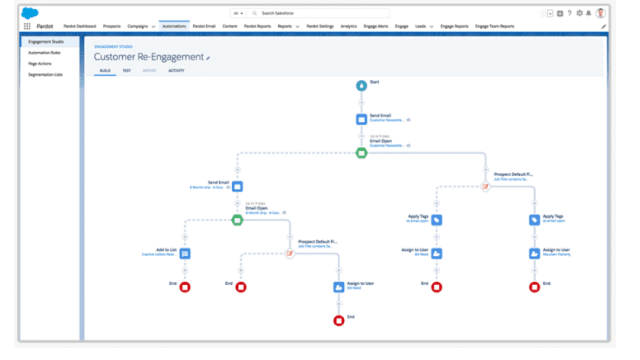 The software provides automated engagement between the campaign and customers. Pardot also offers the ability to run marketing campaigns in parallel and automatically track and analyse progress.
Notable features:
Brings together relevant data to improve the campaign experience.
Automated emails through push notifications.
Social and retargeting features.
Hotjar is a heat mapping tool. You get a map that shows where users interact with your site. Hotjar uses JavaScript and HTML to present you with heatmaps and get you to look at the site in a unique way.
It's incredibly useful for marketers and business owners who need a snapshot of where people are looking and how they're interacting with their site.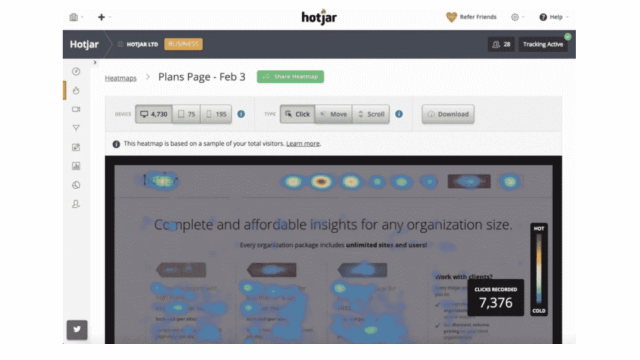 With session recordings of user behaviour on your site, you can eliminate the guesswork. You can detect usability issues on the go by watching your users' clicks, taps, and mouse movements.
The tool also facilitates organising the heatmap by dragging and dropping different labels into the various locations you've discovered. However, unless you have the paid version of Hotjar, it does not tell you where the user's cursor is, nor does it let you scroll down.
Airtable is a platform / tool that combines Google Spreadsheets or Excel with a database. It can store data in a visually appealing and simple-to-use sheet, but it's also powerful enough to serve as a database for customer relationship management (CRM), task management, project planning, and inventory tracking.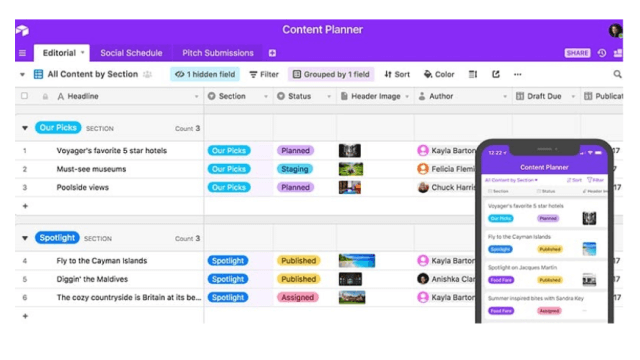 Users can create a database, configure column types, add records, link tables together, collaborate, sort records, and publish views to third-party websites.
Airtable, unlike a standard spreadsheet or project management system, gives you the power of a super-flexible database to connect your data—and thus create the ultimate workflow.
If you need to engage visually with the data behind your app, Airtable is the way to go.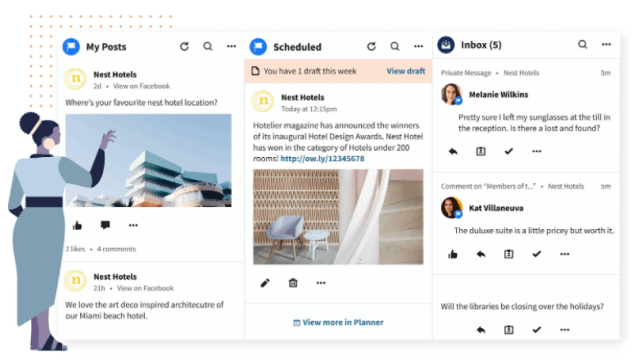 Hootsuite allows you to manage all of your social media profiles from a single platform. Although there are many other options, such as Buffer, Later, or even MeetEdgar, I prefer Hootsuite because of their free pricing plan.
The tool supports most common social networks, including Facebook, Twitter, LinkedIn, and Instagram. Some of the cool features of Hootsuite include:
Automatically tracks organic (non-paid) and paid media analytics.
Seamless integration with Google Analytics.
Interactive social media scheduling.
Advanced analytics with the help of custom API integration.
You'll have to write copy for commercials, landing pages, blogs, social media postings, and emails, among other things, in everything you do in marketing. Copywriting is, in my opinion, one of the most underrated growth hacking abilities.
Businesses need to constantly update the latest information around their industry in order to keep up with their competitors and publishing content is the best strategy for the same.
And that's the exact reason why I use Grammarly. The writing app from Grammarly ensures that everything you type is not only right, but also clear and easy to understand.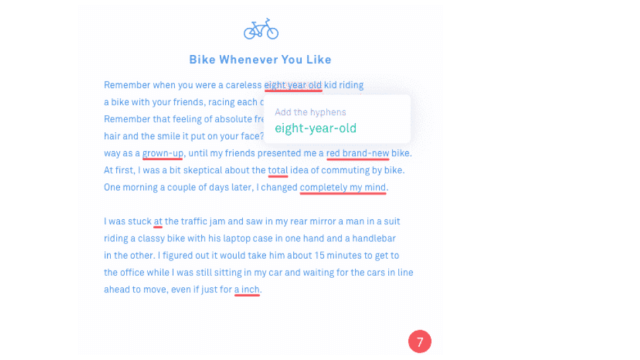 Grammarly's algorithms identify potential flaws in the text and provide context-specific recommendations for grammar, spelling, and use, wordiness, style, punctuation, and even have a dedicated plagiarism checking tool.
You may have some tasks that a growth hacking tool cannot automate, but luckily, you have Fiverr! It's not so much a tool as it is a useful resource for any entrepreneur.
Fiverr allows users to pay in advance for Gigs, which can include everything from WordPress design to logo design to writing services to transcriptions to voiceover work.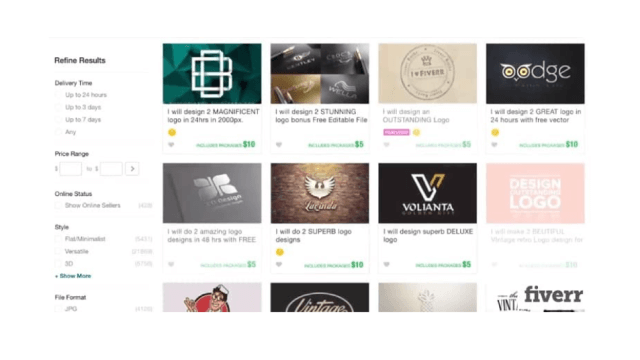 In this platform, you will find freelancers across the globe to help you with whatever assignment you have. Consider completing lengthy spreadsheets, converting a picture to Sketch, or animating your corporate logo.
Everything is doable, and it is frequently inexpensive, because freelancers in other nations rarely require as much as freelancers in the West. As an alternative, you can look into Upwork.
Ghostery is mainly designed for blocking tools that are trying to track your online behaviour. But many of the growth hackers use this piece of technology to see what tools a website uses. Going through this chrome extension and seeing  the tools your competition or potential client already uses is really fascinating!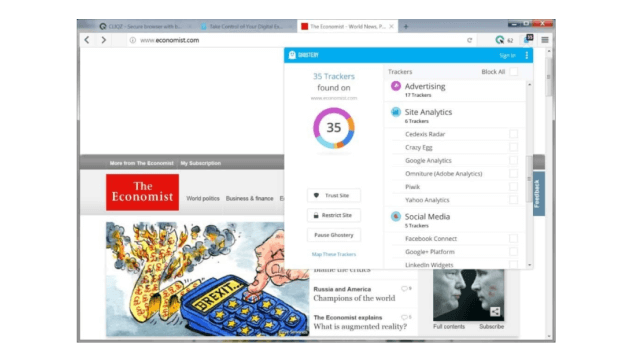 Ghostery keeps track of all the different web servers that a given web page calls and links them with a database of data collecting tools (trackers).
In addition, Ghostery also protects your privacy. When you visit a website, Ghostery's advanced anti-tracking and ad-blocking technology stops your personal information from being monitored or sent to third parties.
Canva is a graphic design tool with user-friendly features and functionality for creating social media visuals, presentations, posters, documents, as well as other content.
You will frequently have to create something as a growth hacker, such as an image for a social media post or a visual for your website. For that, I use Canva! This is the tool I use the most because it makes creating visuals simple.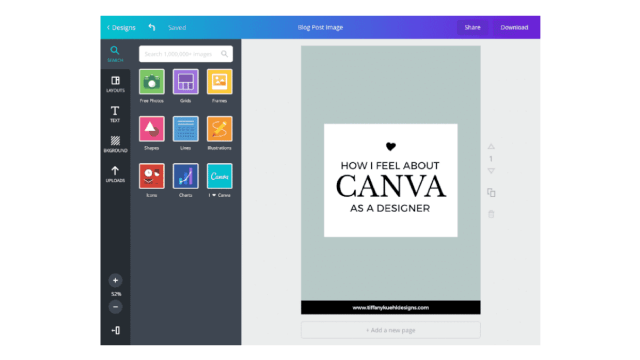 These tools are assisting small businesses in overcoming two of the most significant barriers to launching a successful content marketing campaign: "Creating Engaging Content" and "Producing Content Consistently."
You'll never have to disturb your designer again for little jobs or when you're in a rush. This is a tool that should be in every growth hacker's toolkit.
It is crucial to save time, that's the whole purpose why you came looking for growth hacking tools. Calendly is a popular tool among growth hackers and company founders for this reason.
Calendly is your one-stop shop for professionally and efficiently organising meetings, freeing you from the burden of back-and-forth emails so you can get back to business.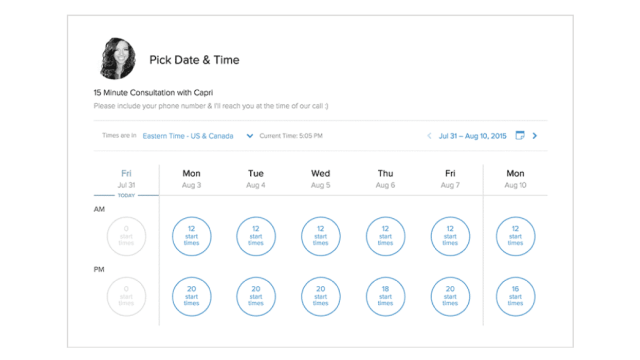 Calendly allows potential consumers to book an appointment with you right away. You won't have to email them to confirm a mutually possible time to schedule an appointment, and your sales calls will appear in your calendar immediately.
Growth hackers and web marketers can use Google Tag Manager to mimic the capabilities of a developer without troubling the developer. After you've installed GTM, you can use it to do things like embed other tools in your website's code or track user interactions and send the data to Google Analytics automatically.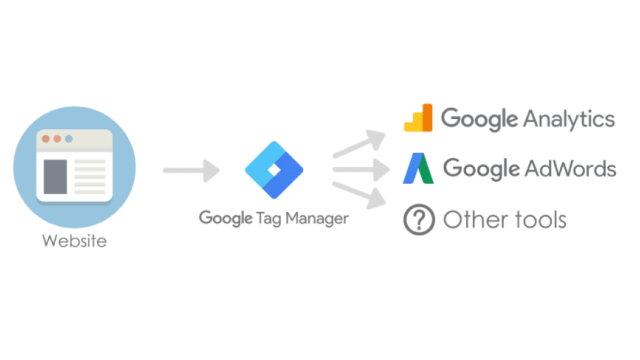 Tag Manager allows you to create and manage your own conversion tracking, web analytics, remarketing, and other tags. Google Analytics, on the other hand, is where you'll find the actual reporting and analysis. Analytics is used to manage all conversion tracking goals and filters.
What you can do with Google Tag Manager once you've gotten past the learning curve is truly astonishing. The data that is provided to Analytics can be customised.
Basic activities such as PDF downloads, outbound link clicks, and button presses can be set up and tracked.
Growth hacking, as previously stated, is all about finding easier ways to fuel your growth. A growth hacking tool is one that can help you perform actions faster, and elink falls into that category well.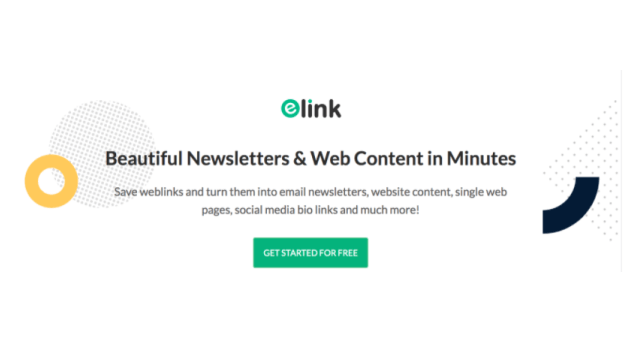 elink is a one-stop shop for creating stunningly curated newsletters, single web pages, blog material, and more. The most appealing feature of this product is that it allows you to generate all of the above in a matter of minutes.
You simply add your links to elink, and it will automatically organise your information into elegant and aesthetically acceptable blocks based on the layout you select.
You can choose from more than 30 different layouts on elink. You may change the background colour, header font, link graphics, and much more to make it your own, making it the ultimate growth hacking tool out there.
elink is also a bookmarker, with a chrome extension that allows you to bookmark any form of web content quickly.
Totango is a customer retention software that allows you to run your business around your customers. It creates a complete profile of your consumer base so that you may communicate with them more effectively.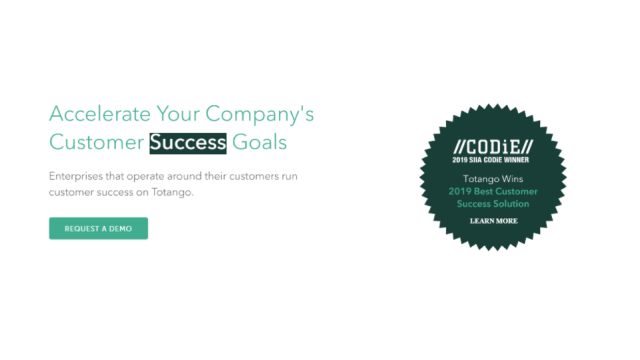 It will primarily help you with post-sales operations and tracking health signals throughout the customer life cycle.
This growth hacking tool also divides your customers into segments depending on the profitability and income they bring to the table, allowing you to quickly understand which client segment you should focus your time and resources on.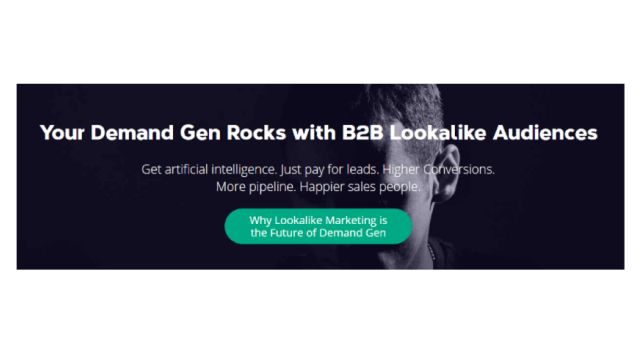 Leadcrunch analyses your existing lead data and predicts how new audiences will respond to your marketing initiatives using Artificial Intelligence. If you're new to the market and want to see what kind of new consumer profiles would be interested in your offering, this tool is really worth looking at.
This growth hacking tool essentially works by identifying which of your present customers have similar personalities and then determining which of them could be the next best potential clients.
33. Consumer Barometer
This is a growth hacking tool that will "assist you in understanding how people around the world utilise the internet."
It splits the internet audience into segments (such as brand advocates, millennials, and so on) and displays how each category spends time online. It also provides country-specific statistics on how people make online purchasing decisions.
Consumer Barometer is a free tool that can help you understand client behaviour online when conducting market research.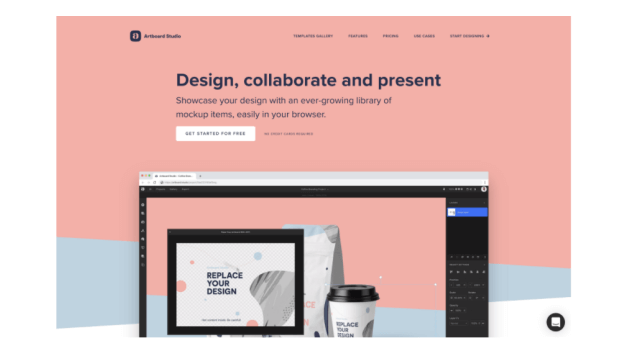 Artboard Studio offers a variety of aesthetically appealing templates to help you promote your products and services. The best part is that you can do everything from your web browser. As a result, you won't need to download any additional software or plugins to complete the task.
Artboard studio gives you access to pre-designed mockup templates as well as the ability to create your own. To make sharing easier, you may directly link your artboard studio account with other platforms like Facebook or Google Drive.
More Growth Hacking tools to look for
Quora is one of the most effective sites for achieving success with your content marketing strategy. Every day, it receives around a million visitors. Every product and service is not available 24/7 to solve problems of their customers, but where do they go when they have these issues? Quora!
Quora is an excellent resource for learning about people's difficulties and how to build or improve your product to better solve their concerns. You can also use Quora to advertise your site or content by answering questions that people have.
Adroll is a growth hacking tool that specialises in retargeting and may be used to improve the performance of your ad campaigns. It shows which ads drive traffic to your website and which platforms are most effective for your marketing strategy.
The intelligence behind this growth hacking tool tells you what people are looking for online and helps you tailor your adverts accordingly. It also demonstrates how visitors with low intent become devoted clients.
Gathering and analysing consumer feedback is one of the most crucial mantras in growth hacking, especially for startups. Crowdsignals is a growth hacking tool that assists you in accomplishing this by allowing you to create polls and surveys that you can embed on your website.
You may customise your surveys to fit your preferences and brand image, and obtain real-time results. Using this growth hacking tool, you can then share these surveys in Excel, PDF, Google Docs, CSV, and other formats.
Squarespace is a website design and development platform that allows businesses to quickly and easily establish an online presence. You may use Squarespace to create a personal brand portfolio, an eCommerce website, and more.
If you want a choice of high-quality tools at your fingertips without having to worry about hosting, security, or coding, Squarespace is a terrific option. If you want a site that seems like it was built by a developer but doesn't have any significant technical skills, Squarespace is the way to go.
WooCommerce is a free WordPress plugin that allows you to create an online store by adding e-commerce features to your website. Your WordPress website transforms into a fully working e-commerce website with just a few clicks.
WooCommerce provides sophisticated order monitoring as well as customer engagement capabilities that allow businesses to view past and open orders, alter delivery statuses, apply discounts, adjust tax settings, manage inventory, adjust shipping options, and create coupon codes.
Shopify is yet another ecommerce platform that allows the creation of online shops and stores. The interface of Shopify is simple to use and has many functions.
WooCommerce is the ideal platform for you if you're looking for a cost-effective solution and want complete control over your online business. However, Shopify is the better platform if you want something that is 100% hassle-free and offers endless scalability.
Where to find more growth tools for startups?
GrowthHackers.com has its own growth hacking tool category where you get to find tools from Project Management to even OKR Management (Objective and Key results).
The BAMF Facebook group is a Growth Hacking community. If a new tool becomes available, you will be notified as soon as it becomes available.
Alternatively, have a look at our growth hacking blog for more information and advice on how to take your startup to the next level.
Choosing the right Growth Hacking Tool for your business
It's crucial not to limit yourself to just one area of improvement when it comes to growth hacking. Many of these tools can be used in conjunction with one another and often do so.
With so many tools to investigate and a large number of possibly unnamed tactics that can be used to drive expansion, growth hacking may appear to be a huge endeavour. It's essentially the same as putting together a puzzle.
You make a detailed inventory of the challenges your company is encountering, and then use the top growth hacking tools we just listed to figure up 'hacks,' or inventive solutions to solve those difficulties.
Next, check out our growth hacking process that's made simple for startups where we explain how to accelerate your business. And don't forget to follow us on Twitter and LinkedIn for more tips and guides related to startup growth.