If you had a scalable product idea to start with, then your business growth will involve expansion.
This means that with the right efforts, you will be able to offer more products or services without affecting your company's quality of performance.
And, don't worry, you'll know when it's time to scale your business.
What you do need to worry about is how good your growth strategies are and how well-prepared you are when that time comes.
Among the many aspects you need to consider for seamless business growth, your team structure is one of the most crucial ones.
In this blog, we'll explore how to align your team structure if and when your company is fit for growth. Here's what you should be doing:
1. Knowing Where You Want To Go
It's important that your team knows the roadmap you have planned out for your business growth.
So, be clear with your long-term vision and your short-term missions. That way, you can communicate the same to your team members.
You also need to understand your business' potential for growth and your team's ability to tackle the challenges that come with scaling your business.
Consider these questions:
Do you have the right team model for scalability?
Is your organisational structure conducive to business growth?
How should you grow your team as you expand your business?
Don't worry. We'll tell you how!
2. Ensuring That Your Business Plan is Data-Driven

Data makes the business world go round! If you want to grow your business and your team, you need to get your research shoes on!
With good research, you will be able to tap into the best market niches and tailor your product to the right audience while expanding your business.
The data that you collect should include competitor research, market research, and product research, to name a few.
Read our blog for a detailed guide on the types of research and research methodologies you can employ.
A business plan that is data-driven will help come up with business growth strategies that will cause minimal to no business disruption while scaling up. This, in turn, will help you curate exceptional user experiences that will help you retain your existing customers and get new ones on board.
3. Making Sure Everyone Is On the Same Page
Once your mission and vision are clear and you have a data-driven business plan to back up your product idea, it's time to get your team to sync perfectly.
Teamwork is a cornerstone of any good business, especially a startup that is ready to take on the challenging task of scaling up.
As the founder, it is your job to make sure that everyone on your team understands what your business stands for.
What are your organisational aims?
What are your sales targets?
What are your vision and mission statements?
What are the core values that form the pillars of your startup?
What is the change you wish to create in the world?
How big do you want your organisation to grow to be?
Understanding your business and your goals will help everyone to work collectively and harmoniously towards a single goal. Remember, there is no "I" in "team"!
4. Building a Growth Team That Won't Quit!

Growth teams are essential for growing businesses, especially startups looking to scale up.
Growth team members work actively to help your business increase your customer acquisition rates, retention rates, and generate more revenue with better sales leads.
A growth team can consist of data analysts, engineers, designers, and marketers who are on a crusade to get your company to the top of your market. In a way, you can see a growth team as a group of specialised growth hackers.
But, don't get confused between building growth teams and growth hacking. To get a clearer understanding of growth hacking and some tips for better conversions, read our blog on growth hacking for startups.
5. Facilitating An Environment Conducive to Growth
You've already made sure your team understands how important your startup growth is. Now, help them prepare themselves to grow with you.
The company culture you define will determine the attitude of your team members. So, create a workplace that is conducive to growth and promote growth culture whenever you can.
Constantly ask yourself how you can promote holistic team growth and come up with new ways to push your team members in creative directions.
Setting attainable targets and giving your team the space to exhibit their creativity will definitely boost the overall productivity of your business.
6. Making Sure Everyone's Roles and Responsibilities Are Well-Defined

It is important to instil a sense of accountability in every member of your team. They need to know what exactly is expected of them and how their contribution promotes your startup's growth.
While the team must grow together, independent growth is also important. This is because everyone has different capabilities and learns at different paces.
Think about it. Just because 'X' manages to improve their performance in two days does not mean 'Y' can do the same. As a founder, you need to make sure that 'Y' has the space and time to grow at his or her own pace.
Make sure everyone's roles and responsibilities are well-defined so that they can hone their skills to meet your expectations. Here are some things to consider when you hire team members for your startup.
7. Strengthening Your Management Team with Seasoned Leaders
Product management is not an easy task, especially when your business is going through an expansion. Your management team has to grow with your business to accommodate the new responsibilities that come with your business growth.
You will need seasoned leaders who can resolve organisational issues quickly and effectively so as to avoid bottlenecks that can hamper your progress.
Take it from us, growth leaders and growth managers are invaluable assets to your company and must be a part of your core team.
8. Implementing Efficient and Effective Business Systems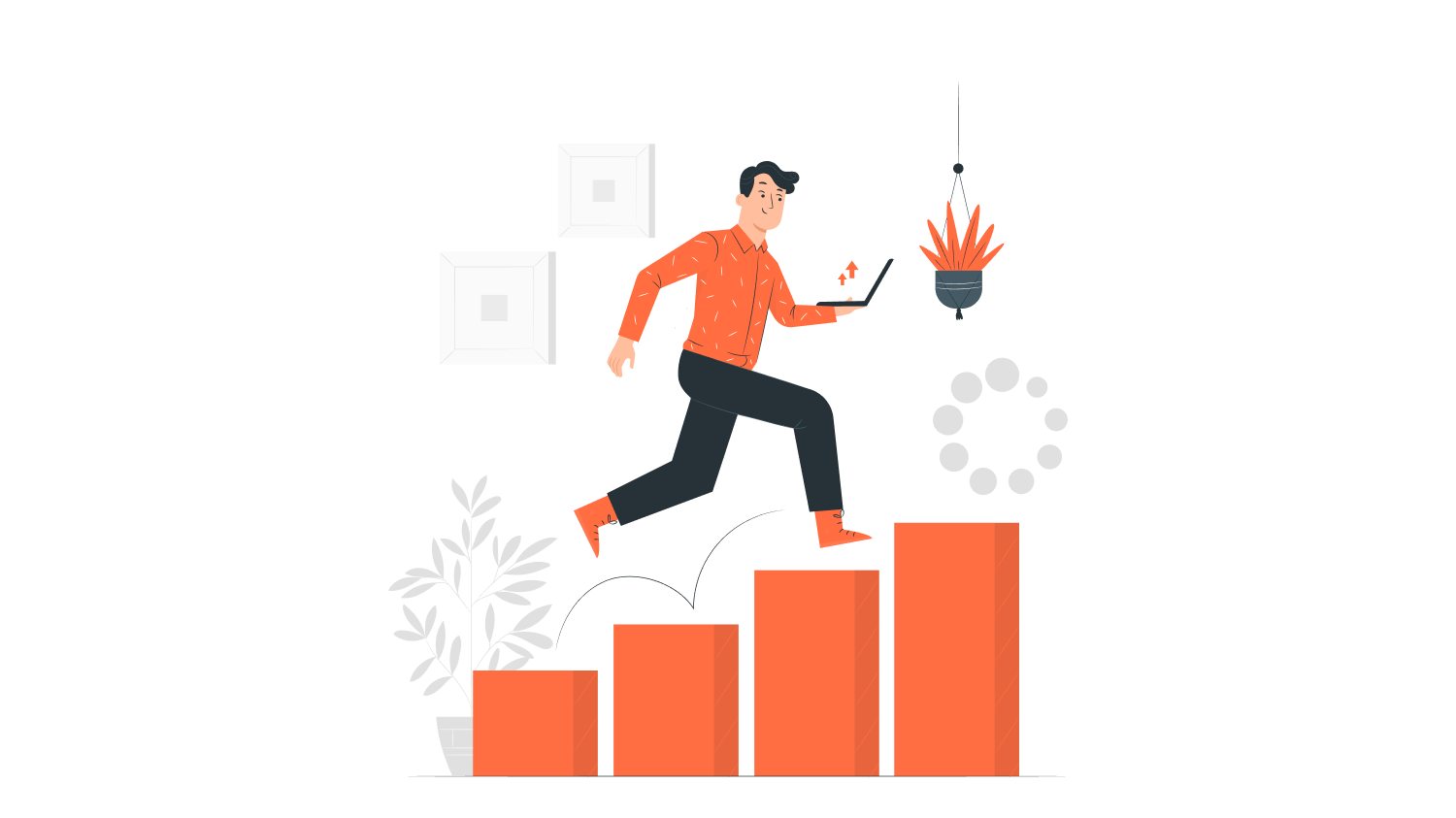 You need to revamp your entire organisational structure for growth if you wish to scale up effectively.
It is important to implement good business systems that will help your day-to-day business processes run smoothly.
Business systems set rules, regulations, and policies in place to govern your business. They help you coordinate the activities of your business without any hassle and help your team members stay connected to all the business operations.
Ultimately, you need foolproof business systems to achieve your organisational goals, especially while scaling up. Here are some tips for successful product development that help you achieve your business goals.
9. Educating Your Team About Compliance Solutions
Business comes with risks. And there are no ways to avoid them, but you can manage and mitigate them if you have the right compliance policies in place.
Don't forget to educate your team members about compliance solutions as these will come in handy while you're undergoing a huge change like a business expansion.
Good compliance solutions clubbed with carefully researched organisational growth strategies will help your team face unexpected business problems. It will help them figure out simple solutions to complex problems.
Read our blog on risk management to learn more about identifying, managing, and mitigating risks as a startup.
10. Training Your Sales and Marketing Teams to Face Contingency Situations

Your marketing team is the backbone of your financial growth.
As a startup, you should be prepared to handle contingencies that affect the name of your brand. This could be PR scandals, bad product reviews, or anything in between.
If your brand value goes down, then your entire business will be affected adversely. Inversely, the right marketing strategy can put you at the top of the list of market players.
You need to make sure that your team is always ready to tackle any situation, and can come up with innovative solutions to complex marketing problems.
11. Making Sure Your Team Members Are Growing Holistically
Work satisfaction is important not just for you, but also for those working under you to help you realise your dream.
It is up to you to find novel ways to keep your employees motivated and full of enthusiasm.
Wherever necessary, use incentives and reward systems to help your team members work better. A properly incentivised team is likely to be more productive.
You should also take an effort to stay in touch with the needs of your team. An open door policy is a great way of winning the trust and loyalty of your team.
12. Ensuring Proper Flow of Ideas and Bridging Communication Gaps

Now, this is a point that does not need much explanation.
Effective communication is vital to business growth. You need to ensure that your teams are all in sync with each other and able to share thoughts and ideas freely.
As the founder, it falls to you to bridge all internal and external communication gaps before you start expanding your business.
Conclusion
At the end of the day, your startup's growth will be directly proportional to the skill of your team.
A poor team will bring down the overall quality of your business growth. However, if you have a good team, your chances of success will be exponentially higher.
We have a word of advice for you: be slow with your hires, and augment your team's strength with ambitious and skilled experts.
So, are you wondering if you should hire full-stack developers or a team of specialists for your business growth?
Read: Should You Hire A Full-Stack Developer or A Team of Specialists For Your Business?
Contact us if you need more assistance!