NeoITO delivered a fully functional product in just six months. Internal stakeholders were exceedingly satisfied with the quality work and prompt service. Moreover, the team stood out for their passion and commitment to the project. They kept on track with deadlines and had excellent communication.
Zak Loveday
CEO, Gaming Zombies
Zac, a gaming enthusiast and entrepreneur, noticed a challenge in the online gaming industry. His team of designers specialized in creating custom logos for gamers, but the process was slow and manual.
Each logo took a couple of days to create, and it wasn't scalable. Zac needed a way to automate the design process to improve the business's productivity, and that's where we came in.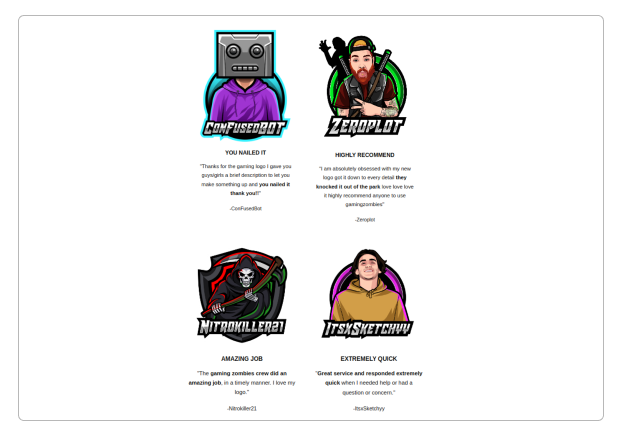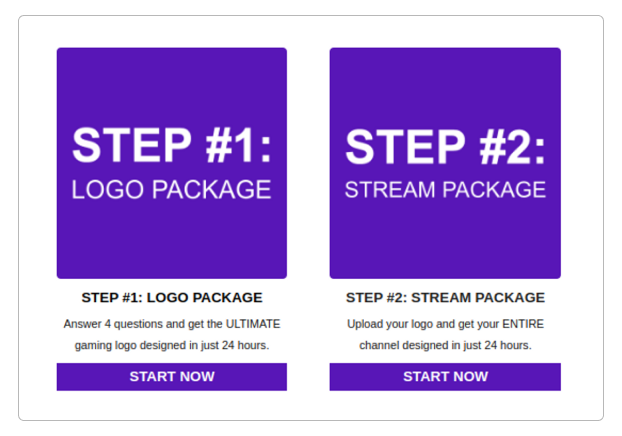 02

the need for Gaming Zombies
We started by gathering data on their existing conditions to identify areas for improvement. We found that a little automation could work wonders in improving their offering.
Gamers were looking for custom logos with their color scheme, font, and an animated version of their own faces as logos, so the requirement was set for building the solution.
`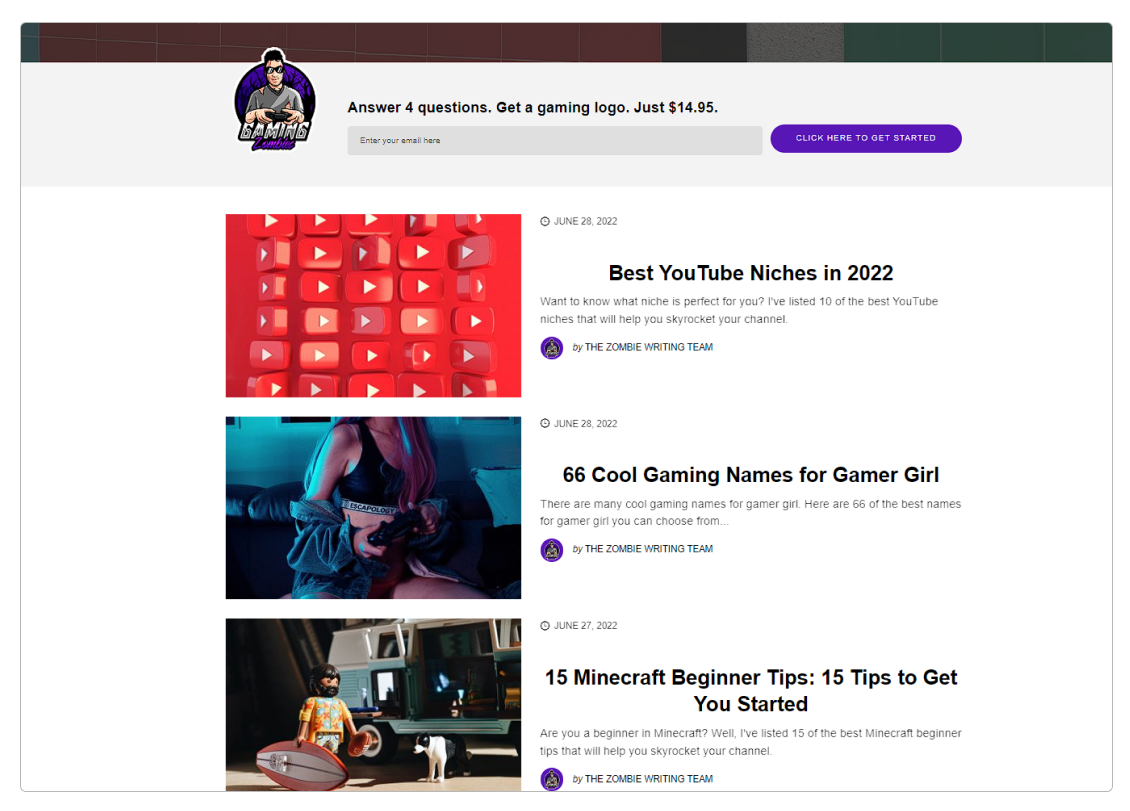 Our primary objective of the project was simple:
create an AI product that could generate custom-built logos in a matter of seconds.
`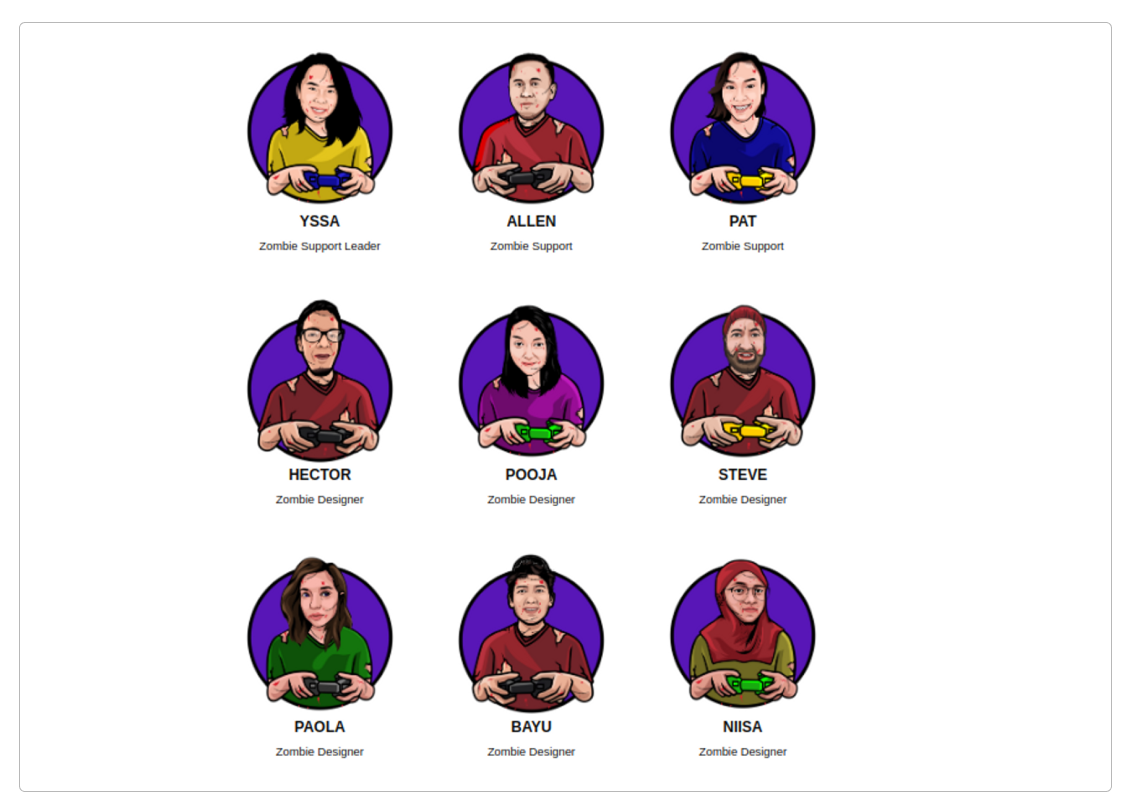 This would mean a productivity increase of at least 10x with a lesser burden on the designers.
To achieve such a staggering result, our team had to tackle the following problems:
Create a proof of concept that could be tested with at least a few hundred people for validation.

Develop an end-to-end product that generates logos out of user-uploaded images and conditions.

Reduce time to deliver logos from 2 days to less than 90 seconds.
Gaming Zombies have helped over 200+ gamers so far and have reduced design time to under 90 seconds. The platform is no longer dependent on designer speeds to generate logos from scratch.
Our team is augmenting its design wing to improve the process of delivering logos in under two minutes.
We are still their technology partners.
"Could not be more impressed with my new official logo! These guys and gals make it happen around the clock and are super fast with amazing results. Thank you to the team at zombies!!! Love your work!"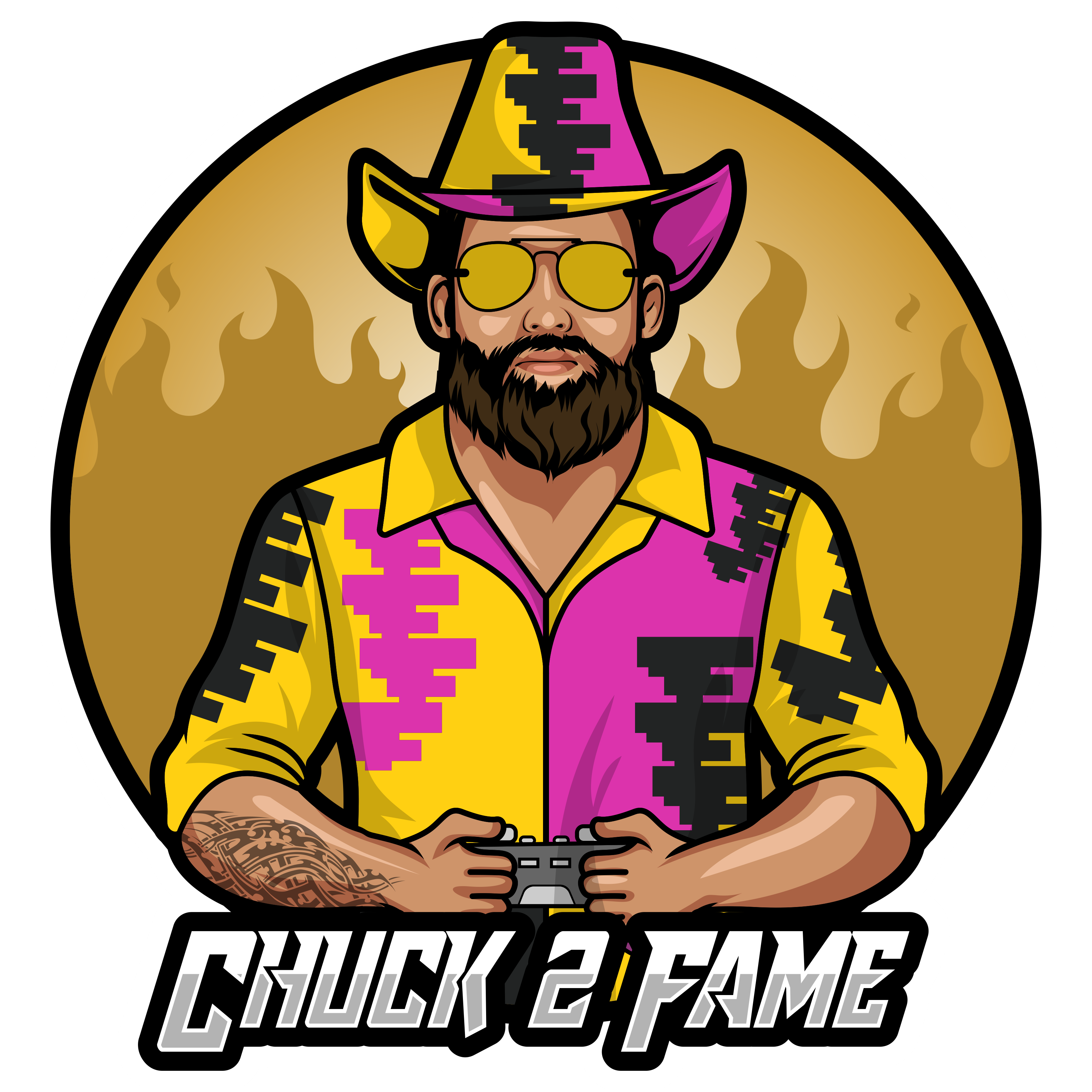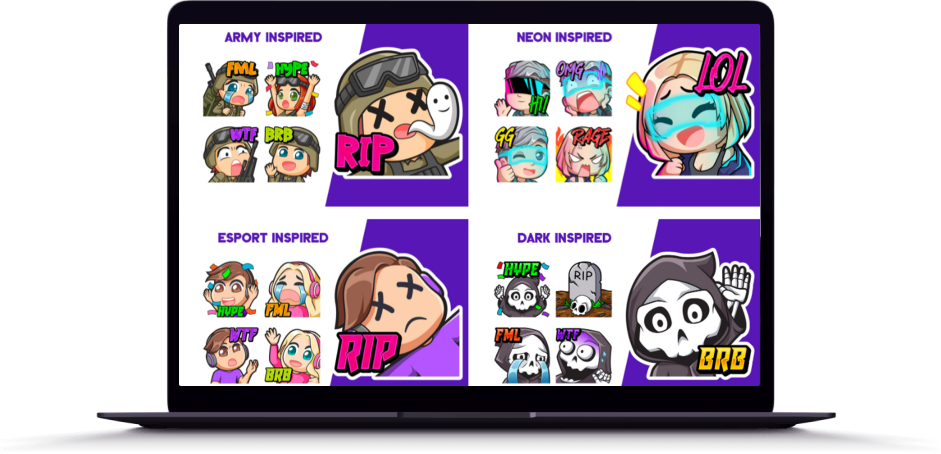 Gaming Zombies is now a web application that generates logos within 90 seconds. All it requires is a picture to be animated, and the program lets users decide on the font choices, color, and look and feel of the logo.
The project is still being worked upon to be useful in multiple other disciplines apart from gaming logos.
Reducing development time from two days to a mere ninety seconds, Gaming Zombies have revolutionized personalized logo design for gamers.
Let's Talk